Fall is well under way and the new anime debuted in October. As usual I watched the first episode of each to decide which series I would like to follow this season.
Because of the new streaming partnership between Funimation and Crunchyroll, this fall is unusual in that everything I watch is now on Crunchyroll since I prefer subtitles. Those who prefer dubs can still find those streaming on Funimation, if a dubbed version exists, but neither site has an exclusive on a particular show anymore now that they're sharing all new simulcast licenses acquired by either company.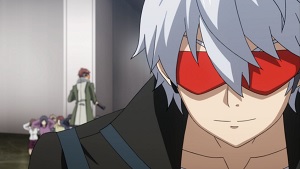 I'm still amazed that such a thing as simulcast dubbing exists. Funimation's schedule runs about 2-3 weeks behind the Japanese broadcast.