Spring brings back a lot of anime with new seasons and spin-offs of older properties that I didn't expect to be returning. My spring anime sampling is a bit incomplete though.
During the winter season I had mentioned that Amazon's Anime Strike had entered the simulcasting game, but had too few exclusive titles. That is not true of spring, where Amazon has licensed a whopping 12 titles, just over a third of all new series this season.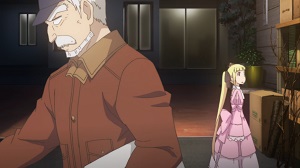 For Amazon Prime members, it's another $5/month, but if you don't already subscribe to Prime, Anime Strike becomes fairly pricey. I may binge watch the Amazon exclusives later, but for now I'll be sticking to the older streaming services; Crunchyroll, Funimation, and to a lesser degree Daisuki.