Diabolical Plots L.L.C. has been publishing nonfiction content continuously since 2008–reviews, interviews, Best Of lists, how-to articles on the subject of writing, and editorials.  In 2013, Diabolical Plots launched the Submission Grinder, a free-to-use web tool that helps writers find new markets for their work, find per-market submission response data, and track their submissions.  In 2014, Diabolical Plots added to the feed with a monthly posting of original fiction pulled from an anonymous slushpile.  If you like what we're doing, please visit our Support page and consider contributing to help us keep bringing you this content.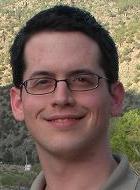 (feel free to ask for a bio using the contact form on the Submission Grinder)
Bibliography
Diabolical Plots L.L.C. is owned by David Steffen. All content is considered copyrighted unless otherwise noted and may not be reproduced without expressed written permission.