written by Kate Heartfield
Attending a convention with a four-year-old is a surreal experience.
One moment you're just hoping to make it to the sweets table at the TARDIS tea party before the next meltdown; the next (after you've put the toddler to bed) you're watching a podcast panel discuss the underrated charms of The Temple of Doom in X-rated language.
Ad Astra, held in Toronto, is one of Canada's major annual conventions, with a literary bent. It has been around since 1980. This was my second time there, and like last year, I went with my partner and our son.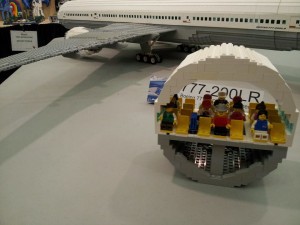 One moment you're grabbing a few quiet moments in the Lego room, checking your email under the baleful gaze of the Unikitty; the next you're drinking unusual beer at a launch of haunting and political speculative fiction.
The guests of honour at this year's Ad Astra, April 4-6, were David Mark Weber, Steven Erikson, Anne Lesley Groell, Patricia Briggs and Donato Giancola.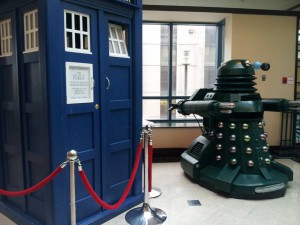 Mark Townsend was a special guest this year. He's an aircraft designer and manufacturer who began building Daleks as a father/son project. His presentation on building a Dalek was a highlight for my family.
The aforementioned Lego room was the work of ToroLUG, the Toronto LEGO Users Group.
From what I've seen, Ad Astra doesn't tend to have many cosplayers out and about until Saturday night, when the masquerade prep begins. Of course, that didn't keep my son from his Batman costume.
One of my favourite panels was Myth-Information in Modern Fantasy, with Chadwick Ginther, Jen Frankel, Stephen B. Pearl, Katrina Guy and my friend, novelist Marie Bilodeau, who as usual managed to have everyone in stitches while she tried to stir up controversy among the mild-mannered panelists. This panel resulted in my first book purchase of the con: Ginther's Thunder Road, a mythological thriller set in my home province of Manitoba, where one might very well expect some Norse gods and other creatures to turn up. I'm partway through that novel now and enjoying it.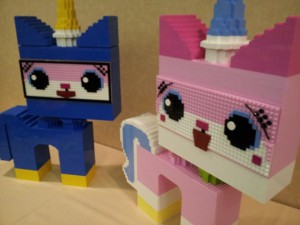 Another highlight was Podcasting After Dark, with Adam Shaftoe, Matt Moore, Madeline Ashby, Candice Lepage and Nick Montgomery. Here's one illustrative quotation, from Montgomery: "People should just give Michael Bay the Bible and say, 'here, go nuts'."
The panel on Matt Smith's tenure as the Doctor included Chris Kelworth, Andre Lieven, James Bambury and me. (And my , I mean, uh, my kid's , Eleventh Doctor action figure.) We had a packed room and a great discussion. There was a lot of squee, sure, but also some thought-provoking tangents.
My panel on The Magician's Land, Lev Grossman's next book, was smaller, but my co-panelist Sam Burmudzija and I found plenty to talk about with some die-hard Grossman fans. And we made at least one innocent bystander into a Grossman fan in the process.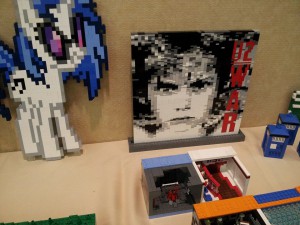 I was able to read two of my own stories, to a lovely audience, and checked out my friend Hayden Trenholm's reading too. Hayden was also launching his anthology Strange Bedfellows, in his capacity as the publisher of Bundoran Press. Strange Bedfellows shared the launch with Ottawa writer Robin Riopelle, whose haunting and gorgeous novel Deadroads is out now, and with Bundoran author Alison Sinclair, who launched Breakpoint: Nereis. So I parted with more money.
On Sunday, my family left early, victims of con crud. But it was a memorable convention nonetheless; it felt like a reunion of the Canadian fan/writer community, even if I often had to make do with a quick wave to a friend as I chased Batman down the hall.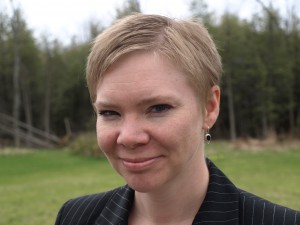 Kate Heartfield is an Ottawa newspaper journalist and fiction writer. Her short stories have appeared recently in places such as Daily Science Fiction and Lackington's. Her website is heartfieldfiction.wordpress.com and she's on Twitter as @kateheartfield.