written by David Steffen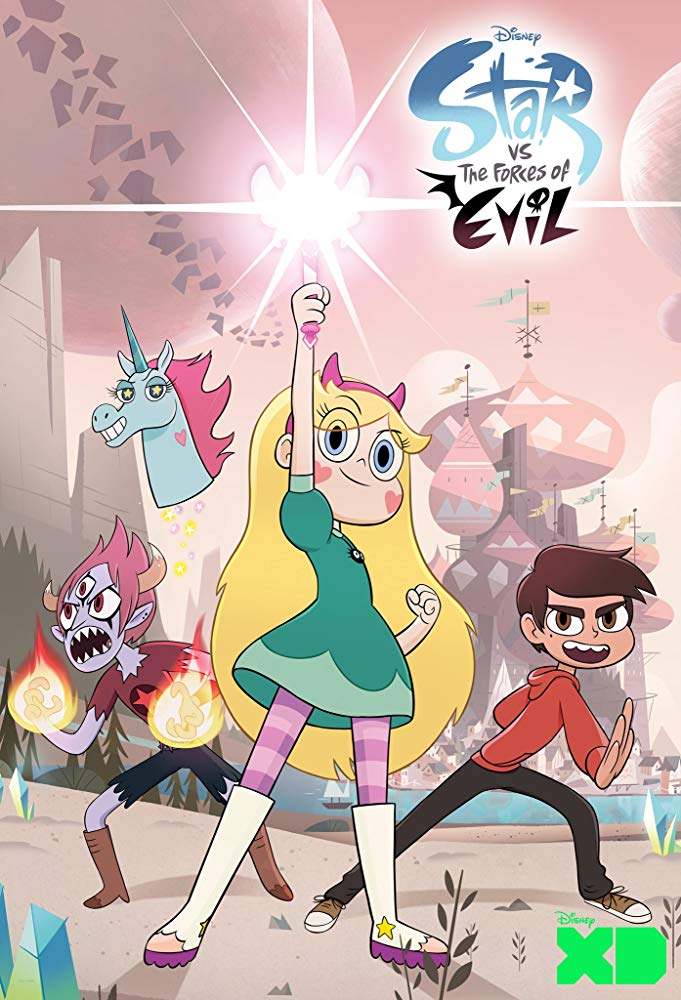 Star Vs. the Forces of Evil is an action comedy cartoon about an interdimensional mage-warrior princess visiting Earth. Season 1 was previously reviewed here. Season 2 aired on Disney XD between July 2016 and February 2017. This review contains spoilers for season 1. Keep in mind this review will contain spoilers for season 1.
Most of season 1 was spent with Star (Eden Sher) and Marco living at Marco's house on Earth and Star sort of trying to integrate into Earth life while also fending off attacks from the Ludo and his gang of monsters who want to try to steal her wand. This seemingly steady formula for the show was completely disrupted at the end of the season as another monster, Toffee, usurps Ludo's position as leader of the gang and forces Star to destroy her wand to save Marco: killing Toffee and throwing Ludo into a journey fending for himself in the space between worlds.
Although Star and Marco are still living at Marco's house, with Ludo no longer leading daily attacks to steal Star's wand, the show broadens to flesh out other secondary characters and expanding the lore of Mewni. Even though episode is very short, two half-episodes in every half hour show, and many of the stories are more or less standalone, this season really starts to show there is a greater lore involved here with more facets than you might expect for the silly kid's show it may appear to be on the surface.
I love this show and highly recommend it for kids and adults alike!