written by David Steffen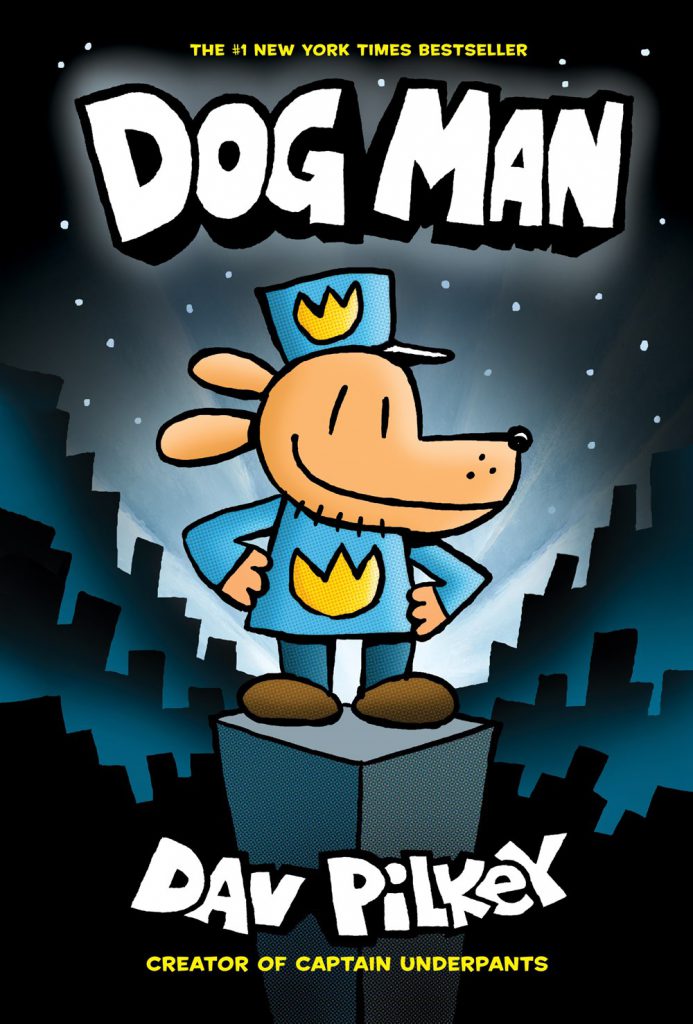 Dog Man is a 2016 graphic novel for children written and drawn by Dav Pilkey, the creator of the Captain Underpants books. Just as, in the Captain Underpants books the Captain Underpants comics were invented by in-book characters George and Harold, Dog Man is their newest creation.
The story begins with a villainous attack that leaves a policeman with a dying head and a dog with a dying body. A fast-thinking ER nurse proposes a drastic procedure to try to make the most of a dire situation, and soon Dog Man is born, half cop, half dog, with the strengths (and weaknesses) of both. Dog Man is the new hero extraordinaire, beloved by all and eager to save the day! Dog Man will face off against Petey the Cat and other dastardly villains, foiling their plots and saving the day!
Dog Man is a great book for kids in early grade school. It's the kind of books that kids love to read and especially just as they're learning to read the funny kid-targeted jokes and funny illustrations will encourage them to come back for more. And if they like this book, there is an ongoing series still being published. Highly recommended!
If you ever get a chance to go to a book signing with Dav Pilkey, I would highly recommend it as well. He is great with the kids and has a great energy, and he takes the time to give each kid some attention, looking at drawings they make just for him.