written by David Steffen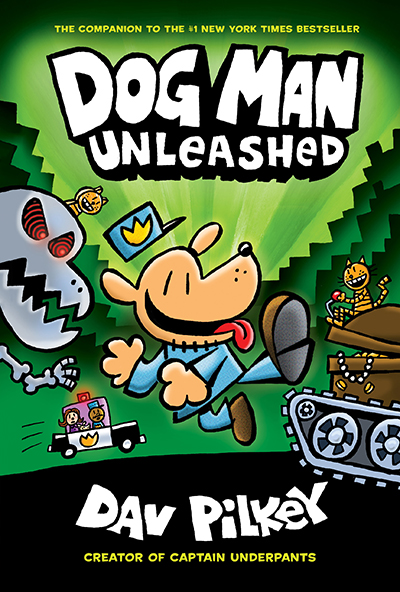 Dog Man Unleashed is a 2016 graphic novel for kids, the sequel to the popular Dog Man graphic novel, previously reviewed here. In this novel, Dog Man (half dog half policeman) is facing off against both old villains (like Petey the Cat) and new: a telekinetic fish, another Petey made out of paper.
This is another solid addition to the series, very appealing to early grade school kids especially! Great for helping kids learn to read by giving them something to be excited about! Very fun! Dav Pilkey has a great sense of humor for kids!