written by David Steffen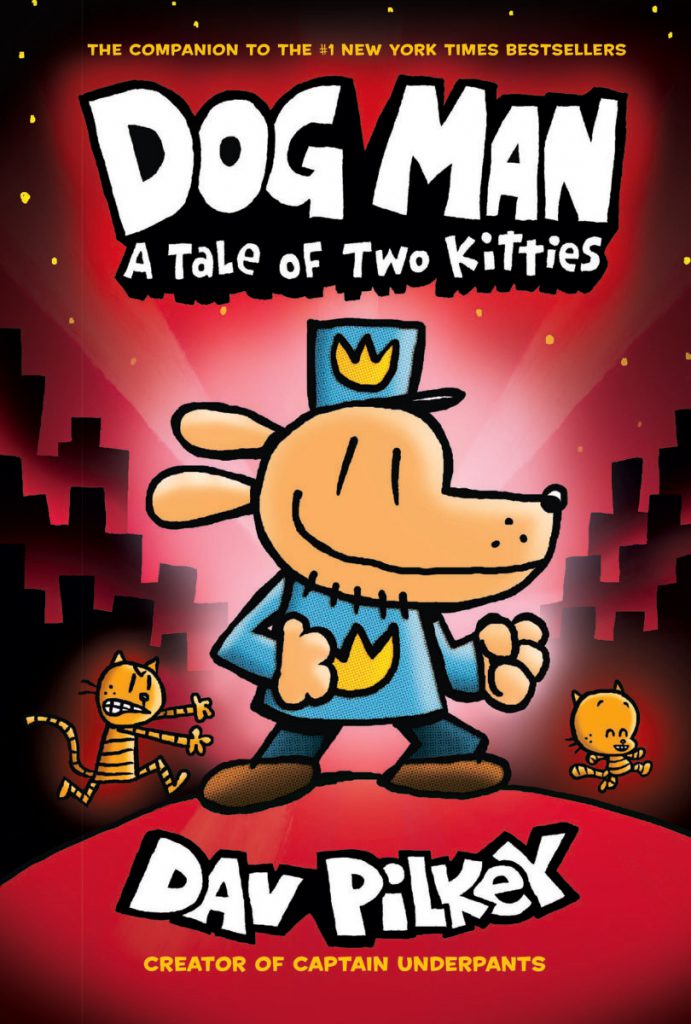 Dog Man: A Tale of Two Kitties is a 2017 graphic novel for kids, the third in the Dog Man series by Dav Pilkey (creator of Captain Underpants), the series has been reviewed here. The title character Dog Man is a half-dog half-policeman who fights crime with the strengths and weaknesses of both a man and a dog, often against Petey the Cat, but also against other villains that threaten the peace of his city.
In this book, Petey the Cat buys a cloning kit with the intent with having an evil villain clone to wreak havoc alongside him. But he doesn't read the fine print to realize that it does not produce a fully grown clone, so he ends up producing Lil' Petey, a child version of himself who calls him Papa and has very different interests (like telling the world's worst knock-knock jokes). Suddenly having this new responsibility, will Petey turn over a new leaf?
Another entertaining book in the series, and it's fun to see the origins of Lil' Petey (who is a major character for following books which I read first so it was weird to go back and have him not be there!). Recommended for early grade school kids especially, this kind of book can be great for kids to practice reading, as long as you don't mind some potty humor.