"What was it this time?" She looked exhausted, shoulders slumped over a file covered with names, and ruffled her wings at me like an angry pigeon. "Transporter trip? It's usually a transporter trip."
"Um," I said. The last thing I remembered was the departure platform at Greater Houston, and the familiar buzz and glare of a successful transport. "Is this what it looks like?"
"I'm marking it as a repeat," she said, and pointed me toward a small white room, already looking at the next file. There were fine lines at the corners of her eyes. I wondered if she had a flaming sword, and if I should be worried.
In the white room, I was met by myself.
"Hello, you," the other me said, swinging one leg over the back of a chair and straddling it. "Where was it this time?"
"Mars," I said cautiously. "Just a weekend trip. I'm dead, right?" The room was as bare as a VR stage. "Or this is the weirdest ad I've ever been in, and I'm not sure what you're selling."
"No, you're dead," said the other me. "Look, I keep drawing the short straw on this whole explanation thing, so I'm going to go fast. Two things that are true." She held up two fingers and waggled them. "One, Heaven is real, God is real, all that religion stuff is real. Not the nasty bits, just the simple, straightforward, everybody gets an afterlife part. That's real. That's thing one. Thing two? Transporters are murder."
"No, they're not," I said. "I use them all the time."
My other self twisted her mouth into a crooked smile. "Follow that thought through," she said.
"I mean," I said carefully, "they just take your atoms apart and put them back together again. On the other end."
"That's death," the other me said. "Literally and technically. You're dead, and your copy goes to Mars for the weekend. Well," she amended, "your new copy. We're all copies here, except for the ten year old. She was first." Outside the open door, the pigeon-winged woman had started laughing, the way an exhausted parent laughs when the children start drawing on the walls with crayon.
I swallowed. "I don't use transporters that much. I mean, I don't really keep count."
"Yes, we can tell," the other me said, and guided me into the next room. About forty versions of myself were grouped in small clusters, having quiet conversations and looking bored. They were all about my age, but slightly younger. Except for one little girl who seemed particularly bitter.
None of them looked happy. "You're sure this is Heaven?"
"Yep," said the other me, and put a hand on my shoulder. "That's every transporter trip you've ever taken. And that thing with the jellyfish when you were a kid, when you were dead for twelve seconds and change. That counted." She waved at the ten year old, who glared at us.
"I guess we all led good lives or something," I said weakly. Ten year old me should definitely have been happier. I mean, she'd been here for what, thirty years? Give or take?
The other me, the first one, looked where I was looking and nodded. "Oh, the first few decades were great. It's recently, really, that everybody's gotten… well, like this."
It was deeply awkward. There wasn't anything else in the big white room to take our minds off each other, and none of my previous selves seemed to want to talk to me. "Shouldn't there be marble columns or something?" I asked finally. "Trees and fountains? Lots of light?"
As I spoke, two columns and a fountain sprouted gently, and the room was bathed in warm golden sunlight, like it was four-thirty on a perfect afternoon. "Oh, sure," said the other me, poking at a column. "Lots of people start with this. Don't feel bad," she said to the expression on my face. "Familiar's just fine. Anyway, we'll go through all this again in a few days, when the next one of us gets back from Mars, so…"
"Okay, no. No more," I said, looking around at myself. "This can't be it. I can't end up like all of you." Sunlight sparkled, perfectly, on the fountain next to us, and I resisted the urge to kick it.
The other me cocked an eyebrow. "You've been traveling a lot lately."
"Well, how was I supposed to know?" I said. "Everybody uses transporters."
"That's the point," she said, guiding me past a pair of shining trees. Some of the others followed us, not closely. "All those little deaths, all the time now. People used to spend time with relatives, ancestors, some interesting famous people, but now, well." She shrugged. "There's just too many of us."
"Heaven's overcrowded? I thought Hell was other people," I said. Nobody laughed. The ten year old rolled her eyes and left the room, which at least meant there was a way out, I thought.
The other me sat us down on a delicately filigreed bench, by a small pond rippling with fish. "They're calling us multiples," she said. "Repeats. And there's talk, you know, that it's not really sustainable. People think the whole system's going to break down."
"The afterlife?" I had a brief moment of panic, then remembered I was already dead. "Is that possible?"
"Oh, no," the first me said, waving her hand like she could wave the thought away. "But it's a strain, you know. The place wasn't built for repeats." Some of my other faces looked worried.
"Just hypothetically, though, if it did break," I said. "What would happen?"
The other me shrugged. "You know, nobody's saying. It's probably fine, though."
"Probably." I looked around, imagining stacks of myself piled like cordwood, grumbling. Or maybe the whole place would shatter like a mess of pixels, or something even worse. "Can we do anything?"
She smiled wide, and I swallowed. "Well, if you think of anything, you be sure and let everyone know."
Fish turned in gentle loops under the pond's surface, perfectly. It wouldn't be nice to kick at them, I thought. Besides, the sunlight was warm on my skin, the fountain burbled pleasantly in the distance, and life had always been short. "So, what do you all do?" I asked, settling back on the comfortable bench. "When you're not running slightly older versions of yourself through the tutorial."
"Oh, well," she said. "Pretty much anything nice you can imagine." She waved in the direction my child self had gone. "Our ten year old made an ice cream land with tame dinosaurs. And you can still meet your relatives and ancestors, if you can find them. They'll still talk to some of us, the younger ones." She chattered on, and I thought about the news story I'd seen, when I was waiting my turn at the transporter to Mars.
Home versions. Just announced. So convenient, to transport back and forth from home every day. Multiple times, probably.
Everyone was going to want one.
"Tell me about the ice cream land," I said, and smiled at the fish. Let the next version of me tell everyone the bad news. Meanwhile, I'd see as much of the place as I could, while it lasted.
Death was too short not to enjoy it.
---
© 2021 by Monica Joyce Evans
1200 words
Author's Note: I've always been somewhere on the scale of bothered-to-terrified about the standard transporters in Star Trek. Site-to-site matter teleportation would be fantastic, if only I didn't have to worry about whether it was "me" that emerged on the other side. I've also been replaying The Swapper, an indie game in which you're constantly abandoning cloned versions of yourself that may or may not be conscious, and started thinking about all those potential transporter copies – what if they didn't die, but went somewhere else? An overcrowded afterlife was the logical next step.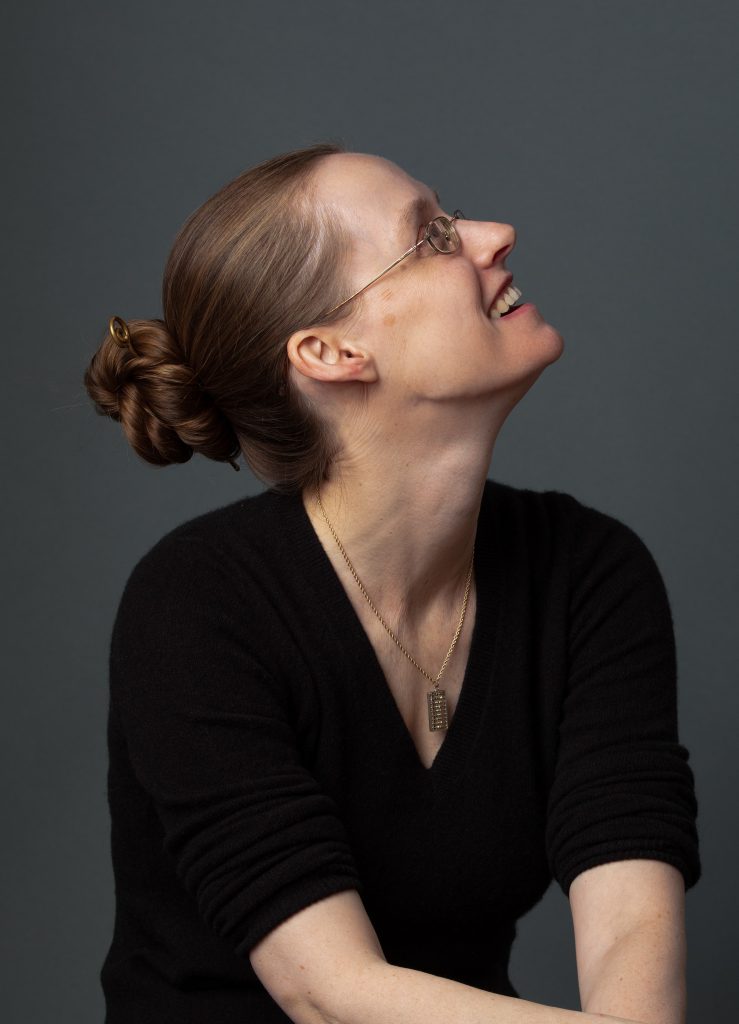 Monica Joyce Evans is a digital game designer and researcher who began publishing speculative fiction in 2019. Her short fiction has been published or is forthcoming in Analog, Nature: Futures, Flash Fiction Online, and DreamForge Magazine, and her most recent academic work can be found in Vector, the critical journal of the British Science Fiction Association. She lives in North Texas with her husband, two daughters, and approximately ten million books. You can reach her at monicajoyceevans@gmail.com.
---
If you enjoyed the story you might also want to visit our Support Page, or read the other story offerings.