The moment the semi-transparent eggshell of bright crimson rippled to life around a tall man down the sidewalk, Abigail knew she was in trouble. Given the hustle and bustle at the end of the workday, personal force fields brushing together was perfectly understandable. The resulting brief shimmers of violet or blue were common and easily overlooked, especially given the prevalence of such colors in the fashionable attire of the skirt-and-suit crowd pouring out of the skyscrapers on either side of the street. Greens and yellows from glancing impacts were much easier to spot, the flashes larger and more prolonged. While boorish to cause, they weren't that big of a deal. Oranges and reds from a direct collision, however, were akin to someone setting off a firecracker.
Heads whipped around.
Necks craned.
Pedestrians grumbled and gasped.
All eyes moved to the two globes of shimmering red. In one, the tall man bristled and blustered. In the other, a short man scanned the crowd, his eyes moving, not from face to face, but from bicep to bicep.
Abigail's stomach clenched as she recognized the behavior. The short man was a skinner. He was working the crowd for marks.
Abigail glanced at the fake field emitter strapped to her arm. Her real unit had died weeks ago, only two days after the warranty expired. She'd done her best to use its casing to craft a passable replica of one of the newer models she couldn't hope to afford. She'd thought the facsimile turned out pretty well.
But then she looked up and her heart stopped. The skinner's eyes were on her. The replica wasn't good enough.
Abigail bolted.
Later, she'd wonder if she would've been alright if she'd kept walking, her expression as shocked as those around her as she pressed deeper into the crowd. Perhaps the skinner wouldn't have noticed. She could have hidden in plain sight, rather than singling herself out like a wounded animal straying from the herd.
But in that moment, she didn't think. She just ran.
Directly towards a second skinner coming from the opposite direction.
Abigail cursed. She knew better. One skinner bounced around a busy sidewalk going one direction, checking those he passed by pinging his fields off theirs until he found someone flouting the FDC's mandated field laws, leaving that person both liable and vulnerable. The other skinner worked the same sidewalk from the other end, moving carefully, watching and waiting to snatch up the refuse dislodged by their partner.
If Abigail hadn't made eye contact, hadn't recognized the predatory hunger in the partner's gaze, she would have run right into his arms.
Instead, she dodged, weaving just out of the man's reach to step around a trash can.
Heart pounding in her ears, she ducked around a woman pushing a stroller while scanning the area for an escape. Her eyes found blue, not a force field, but a uniform. She dismissed the hope before it could materialize. There was no help to be found there. She had a better chance of being arrested for operating without a functioning field than finding protection.
She glanced over her shoulder. Both skinners were in pursuit, only steps behind. They would have her in moments.
She nearly shrieked when she spotted the opening. Just ahead, if she could duck into the alley and skirt past the guy in the nice suit and his ostentatiously dressed wife, she could duck back out of the alley in front of the wealthy couple, effectively using them as a shield. Her pursuer would be trapped in the alley, at least for a moment, and she'd have time to fade into the hustle and bustle.
It was all a question of timing.
She took a deep breath, increased her pace, and at the last possible moment, sidestepped into the relative dark of the alley. The hair on the back of her neck stood on end. She could feel the skinners closing. But the opening was there. This was going to work.
An electric sucker punch launched her sideways into the air.
She'd barely registered the pain of landing ten feet down the alley before she was cursing herself for being so stupid. The FDC regulated how far force fields could extend from a person's body, but enforcement was a joke. The rich SOB in the nice suit must have paid some tech to juice up his emitter. She'd clipped it, and now she was paying for it.
Ignoring the smell of singed hair and the ache in her side, Abigail scurried to her feet, the head start granted by her short flight decreasing rapidly as the men closed. She stumbled and scurried. Cold fear gripped her spine. Why hadn't she stayed out in the crowd? Now she was alone. And she knew what people would say. They'd say she deserved it, that anyone with sense and decency would prioritize a personal force field over other conveniences of modern life. That she was sharing a two room flat with five other people and hadn't eaten a fresh vegetable in two weeks was irrelevant. Or more likely, that was her fault too.
Footsteps pounded behind her. She sprinted as fast as her worn dress flats would allow, pulling a trash can over as she passed.
Curses joined the footfalls behind her.
She could make it. A few more steps and she'd be out.
Fingers brushed her back.
Abigail burst from the alley into the hustle and bustle of another crowded sidewalk.
Right into the arms of a woman.
"Jeez, are you okay?" The tall woman's arms encircled Abigail, the only thing keeping her upright.
Abigail twisted to look back to the alley.
The men had stopped several paces before the junction, hands on hips, breathing heavy. They exchanged troubled looks, apparently uncertain how to proceed.
Abigail looked up to see the woman's dark eyes on the men, her jaw clenched.
It was only then Abigail realized how they were standing. They were touching. Abigail couldn't remember the last time she touched somebody in public. Such things weren't done. And here she was not only touching this woman, but literally standing in her arms. Which meant that this woman also lacked a functioning field emitter.
The woman seemed to come to the same realization at the same moment. Her eyes widened and she gently but firmly extended her arms, standing Abigail up before releasing her grip and stepping back.
Abigail's eyes dropped, her breathing heavy, stomach doing somersaults. "I'm sorry." She tapped her fake emitter. "Darn thing must be on the fritz again."
The woman smirked, tapping her own device. "Well, what-da-ya know? Mine seems to be on the fritz too." She smiled. Her short hair was in twists and she had dimples. "My name's Darla." Darla's eyes drifted back to the alley where the two men still lingered. "Since both our emitters are on the fritz, why don't we go somewhere we can sit and trash-talk the manufacturer, maybe with a drink?"
Abigail smiled shyly as heat blossomed across her cheeks. "I'd like that."
Darla stepped beside her, extending a bent elbow in offering.
Abigail stared at the arm. She didn't look up, but she could feel the eyes of the other pedestrians boring holes into her. Did this woman really expect her to take her arm? Just like that? To flaunt their lack of fields?
She glanced back at the alley, but the men were gone, apparently flustered by the sudden appearance of reinforcements.
She looked back at the woman, still holding out her arm, still smiling, apparently unoffended by Abigail's hesitation.
Abigail chewed on her lip for a moment, then stepped forward to take Darla's arm with a smile. "I'm Abi. And I know a place with live jazz that makes a mean Manhattan."
Darla's smile widened, her dimples deepening. "That sounds perfect."
They walked down the street arm-in-arm, oblivious to the scandalized looks following in their wake.
---
© 2021 by Adam Gaylord
1400 words
Author's Note: While inspired by musing over the logical extremes of pandemic measures, this story absolutely should not be construed as commentary against masks, social distancing, or any of the other important actions the public should take to keep themselves and everyone else safe.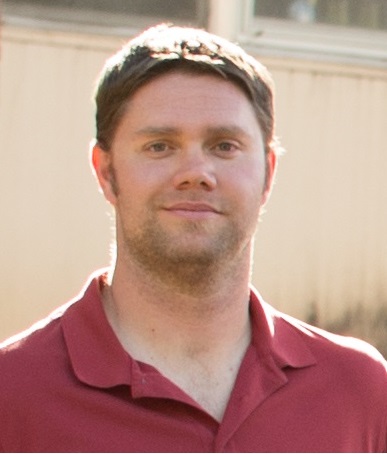 Adam Gaylord (he/him) lives in Colorado with his brilliant wife, two monster children, and a cranky old mutt dog. When not at work as an ecologist, he's usually writing, baking, reading, or some combination thereof. Look him up on GoodReads or find him on Twitter @AuthorGaylord.
---
If you enjoyed the story you might also want to visit our Support Page, or read the other story offerings. Adam Gaylord's fiction has previously appeared in Diabolical Plots: "The Superhero Registry" in July 2015.