Introduction
Long have midwives passed on their knowledge of birthing: proper positioning, how to turn a babe, breathing techniques, and so on. Some guides, such as Kailiona's Extraordinary Births, cover the delivery of a demigod from a human and a human babe from an animal. Little, however, has been recorded of the most uncommon births, those of gods. No extant handbook includes the terrifying circumstances wherein mortals are called upon to help deliver gods' progeny.
This primer aims to fill that void.
Nb: In writing this primer, we, the authors, must make some assumptions. (1) You, the midwife, are mortal. Immortal midwives, like any other deity, tend to believe they need no help, particularly not a mortal-written primer. (2) The god will deliver their progeny vaginally, or, if permitted, via cutting (while this method often results in the death of a human birther, happily, or unhappily depending upon your view, a god, being immortal, will not die), rather than via forehead, forming it from ocean foam, birthing it in hellfire, etc. Such modes of parturition are out of this primer's scope. (3) You are trained in the basics of midwifery. If not, the god will kill you for your incompetence. That, sadly, we cannot help.
On Priorities
In delivering mortals we would say that your first priority should be the babe; your second, the parent. However, when it comes to deities, we say your first priority should be you. In most god-births, you, the mere mortal midwife, would never be summoned at all. If you are, it is because the delivery is stressed, and the god is desperate. Therefore, we arrange this primer according to priorities: yourself, the babe, the god.
Priority One: Yourself
Gods are capricious. Even though the delivery is already going wrong, you will be blamed. Therefore, protect yourself. If you reach a point where you feel all is lost, be ready to flee. Example distractions: you, and only you, can prepare the oil of poppy that will ease the birth, or you have towels soaking in water drawn from Lethe that you must fetch. However, we cannot assume the god will be unfamiliar with this humble primer; you are best off developing an excuse that is unique to you.
To the extent that you are able, try to ensure you attend the god during daylight. The benefit to you is clear: the Sun's light allows your mortal eyes to see any barriers in your path should you need to escape. Next preferred is night. Though you will require lamps, it is still superior to dawn and dusk. Such liminal times lend themselves to any curses the god utters against you and are best avoided.
If the god is deity of the Sun, the Moon, etc., use your best judgment as to the birth's timing. Having the god out of their element, as it were, and presumably less powerful could be beneficial, but the perceived weakness will anger some gods and make them more likely to murder you.
Related: Gods prefer to labor in locales affiliated with their own natures, and in general you will find it difficult to persuade them to leave. Be prepared for oceans, lakes, and rivers; mountainous, flat, or valley regions; deserts; volcanoes; caves; and so on. You would do well to keep a sack of essentials on you at all times in case you suddenly find yourself transported to the birthing site. Indeed, we suspect some midwives have been conducted directly to the bottom of a sea or volcano. As this would rapidly kill them, however, we may guess only by their disappearances.
Nb: Should you yourself be suddenly transported to such a place—a panicked, laboring god snaps their fingers and whoosh! there you are swimming in lava—you will have little left to save you but your thoughts and prayers to a truculent god. For that, we are sorry.
Priority Two: The Babe
Should the opportunity arise, you might be tempted to steal the babe from its parent and raise it yourself. This is not recommended. We know of very few cases where the midwife successfully hid the god-babe for long. Even so, the gods' wrath proved insurmountable and resulted in, at best, the death of the midwife, and, at worst, extended torture beforehand.
Nb: Merely witnessing some babes may have deleterious effects. These include, but aren't limited to: falling irrevocably in love with it, transmogrification into an animal or stone—or both—and death. In such cases, however, the birthing god likely has similar abilities, which should encourage you to take the precaution of a blindfold. Forewarned is forearmed, midwife!
Priority Three: The God-Parent
Your last priority is the parent. The one good fortune regarding god-births is that, even in difficult circumstances, the god cannot die. Therefore, your priority here is directly related to your priority of yourself. Charm the god. Tell them how mighty they are to endure the pain, and how strong the babe must be.
You may comment on the babe's appearance, but here it is imperative to know your audience. Some gods will prefer you to speak of beauty and well-formed limbs, even if the crowning babe sports horns and a forked tongue and the scales of a snake. Other gods will want you to exclaim there have never been sharper hooves, and how well those teeth will gnash.
Nb: If there is a prophecy that the god's child will prove their downfall, it is better to say the babe looks ill. Usually. Some gods will take umbrage at the implication that a weakling will defeat them, even if you breathe not a word of the prophecy (which, we hope it goes without saying, you should never, ever do).
In any case, the appearance of the god is no clue as to the best approach. You cannot assume that a human-like god will favor human-like beauty, or that a monstrous god will appreciate monstrous traits. Some gods will change their appearance simply to trick you. More rarely, the act of giving birth will render them incapable of controlling their appearance. If you are in doubt as to what the god would like to hear, it's best to focus on their strength. All gods like to be reminded of how easily they may kill you.
Closing Thoughts
Chances are, if you have been summoned to attend a deity giving birth, you won't have the option to refuse. But that doesn't mean you are without power of your own.
In our experience, gods are never so vulnerable as when first born. They are like human babes in this regard: The world outside of their parent's womb is startling and new. Yours are the first hands that will touch the babe; yours is the first face (even if blindfolded) it will see. Yours is its first worldly influence. Never forget the power inherent in that, midwife. You may speak kindness to the babe, or mercy, or gentleness. God babes have better memories than human babes; even the briefest murmur or the gentlest touch might be remembered and, eventually, acted upon.
That is the full power of the midwife: Through the actions of a moment, you might influence the babe to be a better god than its parent.
But again, do not kidnap it. You will be killed.
Happy—and safe—god-births, midwife! May you survive longer than most.
---
© 2022 by Amanda Helms
1166 words
Author's Note: I wrote the first draft of "Midwifery of Gods" in 2019 for a flash fiction writing challenge, while I was pregnant with my now-toddler. I'd also recently finished reading Madeline Miller's Circe, which put me in mind of Greek gods, which then also put me in mind of watching Xena and Hercules: The Legendary Journeys during my childhood. In particular, a line from the Hercules opener (though ofc Xena is the superior show) kept running back to me: "… the ancient gods were petty and cruel, and they plagued mankind with suffering." Well, thought I, how might a mortal midwife be "plagued with suffering"? Though the core of the story was there, I didn't get around to revisions till 2021 (shoutout to my friend Dawn for her critique!), and a lot of the futility I feel around the crises of the pandemic and climate change filtered into my revisions–as well as the hope parents (or midwives) must feel, for the sake of their children. While changes on an individual level aren't the equivalent of widespread societal change, inspiring the kids we interact with daily to be better than we are, to be more compassionate and understanding, to encourage them to push beyond the status quo–that's not nothing, and it's what I personally lean into to keep going.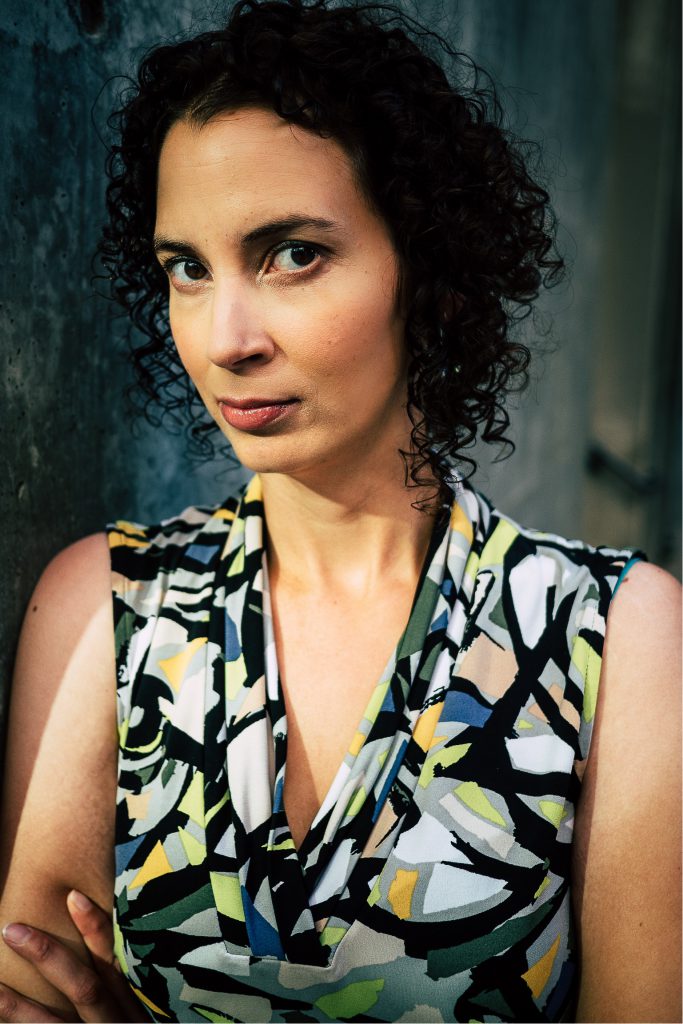 Amanda Helms is a biracial science fiction and fantasy writer whose stories have appeared or are forthcoming from Mermaids Monthly, Fireside Fiction, Cast of Wonders, and elsewhere. "Midwifery of Gods: A Primer for Mortals" is her second story in Diabolical Plots. She and her family live in Colorado. Though all of them are natives, none ski or snowboard, proving that such creatures indeed exist.
---
If you enjoyed the story you might also want to visit our Support Page, or read the other story offerings. Amanda Helms's first story in Diabolical Plots was "The Efficacy of Tyromancy Over Reflective Scrying Methods in Prediction of Upcoming Misfortunes of Divination Colleagues, A Study by Cresivar Ibraxson, Associate Magus, Wintervale University".