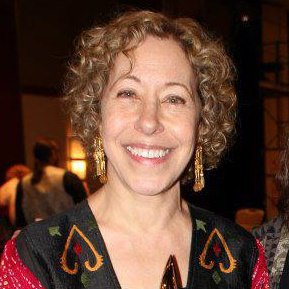 Betsy Wollheim has an advantage unique in speculative fiction book publishing. She is owner, editor, and publisher of DAW and it is a private company. She recently won her first Hugo for Best Editor. She tells Diabolical Plots what she wants and doesn't want from authors.
CARL SLAUGHTER: DAW has been described as a place to pursue a career, not just to get published. What happens at DAW that makes authors want to call it their home?
BETSY WOLLHEIM: DAW is a family business, we don't publish by committee, and we consider our authors part of our publishing family. As a small company, we can't compete in the "who will pay me the highest advance this time around" game. Not to say that we can't or don't pay large, competitive advances, we do, but they tend to be to authors who are loyal to our company. Sheila and I work too hard and care too much to publish authors who change publishing houses with each book or series. We want to know that our work will pay off in years to come for both the company and our authors. We're in it for the long run and we want our authors to be also.
CS: You've described Patrick Rothfuss' The Name on the Wind as the most brilliant first fantasy novel you've seen in 30 years. What is it about The Name on the Wind that distinguishes it from other first time fantasy novels?
BW: Prefer not to answer this question, if you don't mind. After 40 years, you just know when you find something that is extraordinary.
CS: Are there any subgenres you are specifically looking for, any you definitely don't accept, any you like but get too much of, any you like but don't get enough of?
BW: I look for gripping writing, not specific subgenres. For me, it's about the quality of writing.
CS: How many novel manuscripts submissions do you receive per year? How many of those submitted manuscripts do you buy? How many novels a year do you publish by first time novelists?
BW: Many, many, many submissions–electronic and paper. I don't count them for sanity reasons. I *hope* to find many new novelists. I'm always happy when I find someone new–the more new good writers the better, I would publish a new author every month if I found one worthy. Most submissions have sub-par, not professional level writing, unfortunately.
CS: Do you read every manuscript or use slush readers?
BW: My staff pre-sifts the slush–I have far too much work, and unfortunately no clone.
CS: Are you hands on with revision? How extensive and how long is the revision process?
BW: How extensive depends on the novel and the author. Rewrites can take years, or not be needed at all and everything in between. Yes, I'm hands on.
CS: How far are you willing to go with a diamond in the rough, whether that diamond be the author or the story?
BW: As far as I need to. When I find a diamond in the rough, I will do whatever it takes if I feel that someone has the potential. I put Pat Rothfuss in the #1 New York Times slot with his second published novel.
CS: Do you meet with would-be novelists at conventions? How do you prefer to be approached? Verbal pitch, written pitch, sample chapters, full manuscript? Do you quiz the author about the story? Give them a yes or no answer on the spot or get back with them?
BW: I've always thought that "pitches" belong in Hollywood. To publish a novel, the editor has to have the entire thing. If a person has talent and willingness, any problematic aspect can be changed, but if a person can't maintain for the length of a novel, he or she is not a novelist. Anyone can come up with a pitch. Show me the entire book. Anything else is useless. No, I would never meet with a "would-be" novelist. If you haven't actually completed a full length work, you have no right to call yourself a novelist! The only "pitches" I consider are from my already published authors–they can sell me a book or a series with one sentence!
CS: What are the most frequent questions you receive from writers at conventions/workshops?
BW: What are you looking for? To which I respond: "professional quality writing."
CS: Advice to aspiring writers?
BW: Join a writer's group. Don't be defensive about criticism. Don't try to write like someone else. Write from inside you.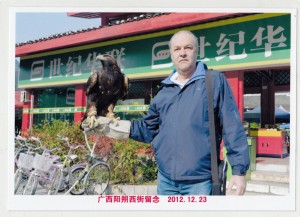 Carl Slaughter is a man of the world. For the last decade, he has traveled the globe as an ESL teacher in 17 countries on 3 continents, collecting souvenir paintings from China, Korea, Thailand, Vietnam, and Egypt, as well as dresses from Egypt, and masks from Kenya, along the way. He spends a ridiculous amount of time and an alarming amount of money in bookstores. He has a large ESL book review website, an exhaustive FAQ about teaching English in China, and a collection of 75 English language newspapers from 15 countries.