interviewed by Carl Slaughter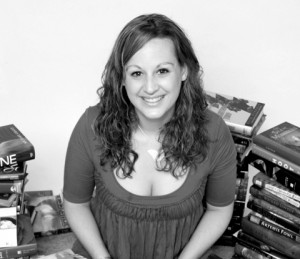 Meet literary agent Suzie Townsend of New Leaf agency. She's keen on speculative fiction and she's eager about aspiring writers.
CARL SLAUGHTER: HOW DID YOU GET INTO AGENTING AND WHY DOES IT APPEAL TO YOU?
SUZIE TOWNSEND: I was a high school English teacher for six years and in the end I decided that while I enjoyed teaching, I just didn't love it. I thought about getting into textbook publishing because I really enjoyed curriculum. It just so happened that when I started looking to switch jobs there wasn't much out there. Instead, what I found was an unpaid internship at a literary agency. I decided to try it, mostly because I wanted to see what it was about and I had some savings and some time to step away from teaching and figure out what I wanted to do. Within a week at the agency, where my job was to read manuscripts, I realized this was what I wanted to do. I hadn't realized that reading could also be a job. It was perfect for me.
I love being an agent. Reading and working with my clients on every step of their publishing journey is amazing. Now that I know this job is out there, I can't picture myself doing anything else.
ARE YOU EAGER TO WORK WITH ASPIRING WRITERS?
Absolutely.
HOW DO YOU FIND NEW CLIENTS? CONVENTIONS? GOOGLE ADS? WRITER ASSOCIATION MAILING LISTS? WRITER MAGAZINE ADS? REFERRALS?
None of the above, actually. The majority of my clients I find through the good old fashioned slush pile. They query me and if the manuscript sounds good, I request it and read it and we go from there. I go to conferences and conventions, but it's usually about networking or supporting current clients more than finding new writers there. With the rise of social media I can't imagine ever needing to put out ads or get on a mailing list. I do have one client who was referred to me, but it was a pretty unusual case.
HOW DO YOU GO ABOUT DETERMINING WHETHER A POTENTIAL CLIENT IS A GOOD FIT FOR YOUR AGENCY AND A GOOD FIT FOR YOU?
It's all about the writing and the story at first. After I request a manuscript, I start reading it. It has to really grab me and suck me in. When I finish reading the manuscript, if I can't stop thinking about it, that's a very good sign. From there, I share the story with my team and we discuss it. Then I'll talk to the author on the phone and see if we have a similar vision for the book and for their career. If my team is on board and the author and I seem like we'd work well together, I'll offer representation.
WHAT'S YOUR CRITERIA FOR DECIDING WHETHER A MANUSCRIPT IS MARKETABLE?
I don't necessarily have specific criteria. I have pretty commercial tastes. If a book sucks me in and refuses to let me go until the end, it's marketable.
WHAT ARE THE MOST COMMON MISTAKES WRITERS MAKE WITH MANUSCRIPTS?
Pacing is one of the toughest things to nail in a manuscript. A writer who is familiar with their character and their world is so invested in them that sometimes it's hard to see where too much detail or backstory might slow down the pace or not enough might leave the reader confused and uninvested. I read somewhere that Stephen King has his wife read his manuscripts when he finishes them and while she reads he makes a note every time she pauses to make lunch or do something else. This is a brilliant way to look at the pacing. Those moments where she stops, she must not be completely invested. I don't know about you but I've read books late into the night when I should have gone to bed and I've postponed lunch and even missed a movie because I was too busy reading to the end of a book. That's the sign of great storytelling — and great pacing.
ADVICE TO ASPIRING WRITERS:
1. Read a lot. Write a lot. The more you do both, the better at it you'll be.
2. Write for yourself. Do it because you love it and because it's your passion and the stories you want to tell need to be told. Don't go into publishing thinking you'll get wealth and fame because it really isn'tthat kind of business. And it is a business and there's a lot that will be out of your control. The best way to stay sane is to remember why you're doing it in the first place and to love your story.
3. Keep writing. When you finish a manuscript and you revise and start querying agents, start writing something else. It will make the waiting easier and the truth is that first book might not get you an agent, but your second or fifth or tenth book could be the one.
TALK ABOUT SOME OF THE SCI FI CLIENTS AND BOOKS YOU'VE REPRESENTED.
Avalon by Mindee Arnett was just released in January. It's a space opera that I pitched as Firefly meets The Sopranos. Jeth's parents were a few years back and his uncle lost their ship, Avalon, to a local crime lord. Now Jeth is watching out for his younger sister and working off that debt, stealing and running a crew. He's trying to keep his head down and stay out of trouble. This next job is one that any sane guy would turn down. It's too risky, too dangerous, but the payout is huge — enough that he could potentially get out of this life he didn't choose. That is, if he can get out alive.
HOW DOES THE CURRENT AND NEAR FUTURE SCI FI LANDSCAPE LOOK?
There's always room for a great story. The truth is that the market is really crowded. When I got into publishing, I was surprised at how many people write books — and how many published books are out there that I hadn't heard about. With the rise in ebooks, there's more options for writers now but there are also more books, which means the market is more crowded and it's harder to stand out. But a great story with characters that feel real and tight pacing will make room for itself.
I read a lot of manuscripts. Most of them are decent. But decent or even good isn't enough. It's the great stories people remember.
I'd love to see a space opera with complex worldbuilding and a little bit of romance mixed in with the adventure. (I was a huge BSG fan) And I'd love to see an SF thriller that isn't clones or aliens.
Suzie Townsend
New Leaf Literary and Media
110 West 40th Street, Suite 410
New York, NY 10018
Check out New Leaf on:
Twitter
Tumblr
Facebook
COMING SOON (hopefully) AT DIABOLICAL PLOTS:
more profiles of relatively new agents (which means they are building their client list) who specialize in speculative fiction and welcome aspiring writers.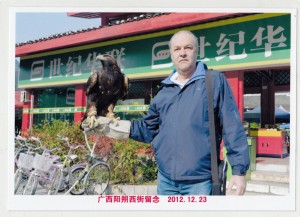 Carl Slaughter is a man of the world. For the last decade, he has traveled the globe as an ESL teacher in 17 countries on 3 continents, collecting souvenir paintings from China, Korea, Thailand, Vietnam, and Egypt, as well as dresses from Egypt, and masks from Kenya, along the way. He spends a ridiculous amount of time and an alarming amount of money in bookstores. He has a large ESL book review website, an exhaustive FAQ about teaching English in China, and a collection of 75 English language newspapers from 15 countries.