written by Frank Dutkiewicz
We have another month of reviews for you! Thank you to those who helped me to smoke out find Mr Anonymous. His reviewing talents were desperately needed missed here. Now on to the good stuff.
A woman counts the tragedies in her life in "Seven Losses of Na Re" by Rose Lemburg (debut 5/1 and reviewed by Frank D).
The author of "Seven Losses" uses her own memories as a template for this story. The subject of this depressing tale is of a Ukrainian Jewish peasant girl who tells of events in her life ranging from Stalin's oppression into the later years of the Soviet Union.
Alicia finds comfort with a friends creation in "Clem" by Cassandra Rose Clarke (debut 5/2 and reviewed by Frank D). Clem, Alicia's close friend and co-worker, has passed away. She evades her colleagues by eating her lunch in Clem's old office. After four days of dining in her departed friend's work environment, the computer that Clem created speaks to Alicia.
There wasn't much to this piece. It was a type of story I have seen before, two people connect by a common friend who has died that become fast friends. What made it different was that one of the people was a machine. I had trouble buying that the office Clem worked in would be left vacant yet her equipment would be left undisturbed as if she were on a vacation. It was a hole in the premise that felt should have been filled.
The boogeyman returns to the protagonist's life to ask for a favor in "An Old Acquaintance" by K. G. Jewell (debut 5/3 and reviewed by Frank D). It seems times have gotten hard for Oscar (the name the protagonist has given his boogeyman). Kids have night lights and stay up later these days. He needs a referral, and the much older protagonist has just the kid in mind.
This story is short so I won't reveal any more of this very delightful and funny tale. I enjoyed it immensely.
Recommended.
Becca has a special relationship with her departed uncle in "Dancing in the Dark" by Stephanie Burgis (debut 5/4 and reviewed by Frank D). Becca's family is getting smaller. Both of her parents have just died. Now her uncles Kev and Rom care for her and her brother Billy. Jack died in a robbery years before but keeps Becca company. A photo she has of him with an old girlfriend is what keeps him around. Only she can see Jack, and she sees him in a different light when the strange woman in the photo shows up at the front door one day.
"Dancing" is a sad tale. The grim tone of it made it difficult for me to enjoy. However, after reading the author's comments on the inspiration of the piece, I can see that the tale was a work of therapy for the author. I did find the end satisfying.
Sylvia wants to know from her parents when they'll be going on their yearly vacation in "One Childhood of Many" by Andrew S. Fuller (debut 5/7 and reviewed by Frank D). Sylvia is eager to start the family trip to Lake Moo-noo fHul-pa, a magical place fitting 'Alice in Wonderland'. She speaks of the spectacular things they do every year there.
"One Childhood" reads more like a spoiled and bored child's wool gathering in her over active imagination, which may be what the tale was all about in the end.
"The Rush of the Wind and the Roar of the Engines, and the Call of the Open Road" by Lavie Tidhar (debut 5/8 and reviewed by Dustin Adams) is more of a summation, or a cataloging. For a moment I thought perhaps a character was on a super-futuristic ride, a history of a local portion of the universe, but no. Maybe?
The writing was fine, but I think this story would work best upon a second read. There could be nuances here I didn't catch reading it though only once. However, I find stories without characters difficult to latch on to. Especially one spanning a time frame, and divulging a history. In the end, I have to ask myself if it's worth committing this litany of fictional facts to memory.
I'll skip the second read.
The protagonist travels to the Great Library of Tourmaline to read the Tome in "The Tome of Tourmaline" by Ken Liu (debut 5/9 and reviewed by Frank D). The words in the book have power. Power of the inner wonder in each person. It is mysterious, moving, and magical. The story within is the story each person needs to read for themselves. What is in it? You'll have to read the Tome for yourself to find out.
If you are looking for a story as marvelous as the fictional book in "The Tome", you might as well pass this story by. This tale is only about how one man is moved by words and a tale you will never see. So what is the point of "The Tome", you may ask? This story was an exercise in prose. Ken Liu demonstrates on how writing a story that is only about a person reading a story, can be done so well. Even the ending to this piece I found intriguing.
"The Tome" is a tale for writers and serves as a lesson on how to write well.
In "Wrong World" by Steve J Myers (debut 5/10 and reviewed by Anonymous) the story is delivered as a monologue to doctor (psychiatrist, methinks…). The main character is explaining why he was picked up by the police, naked and ranting on the highway.
The story glances at the idea of a multiverse; a theory that every possibility can happen and does happen in other versions of the universe and there exist an infinite number of universes.
It's a nice idea to think that in some universe, by making a different decision at some crucial point in your life, you are a rich and famous author, loved by all (or perhaps that's just me…). In 'Wrong World' –the title kinda gives it away–things don't go as planned for the main character.
I found this story mildly entertaining. The main hook is the explanation of events leading up to the main character being arrested running down the highway naked. I found motivations a little lacking–someone who has saved money for years suddenly risking it all on the roulette table based on some knowledge of physics seemed a little far-fetched. No doubt people do odd things, but I'd want some reason for their sudden change in character (stopped taking his meds?). Turning thirty wasn't enough for me.
"Great White Ship" by Lou Antonelli (debut 5/11 and reviewed by James Hanzelka).
A traveler stuck waiting for a flight strikes up a conversation with an old airline employee. The Old Timer tells him a story of a Great White Airship that arrives from a most unusual destination. The story of a craft from an alternate reality and how it got there is only the precursor to the final act.
This is one of my favorite stories from this site. I have a great passion for lighter-than-air craft and their potential as a future means of transport, which opens the story. The author uses this speculation to launch into an engaging tale. As fascinating as the main story line is, the alternate history premise that accompanies it is just as worthwhile. This story was well written and very well thought out. It is well worth the read.
Recommended.
The family hears the call in "The Call" by Erin M. Hartshorn (debut 5/14 and reviewed by James Hanzelka), a summons to adventure and new worlds. It's a call that ends in death; yet it's a call that none can ignore. Ash heard it first and has answered his last call. His sister has heard it at times, but she know his oldest child is hearing it more strongly, and far too early. When she finally hears it clearly, can she ignore it? Even if she must to protect Ash's child?
This is a good story about family, far off adventures and unheeded callings. I like the way the author built the suspense and mystery in a short story set in a single venue. She also touched on how differently our destiny calls each one of us. Nicely crafted tale and well written prose.
"Dragoman" by Helen Jackson (debut 5/15 and reviewed by Frank D). Amanda is the only person who can save the planet from giant lizards, so the story begins. She is a young girl who plays two grandfathers to get what she wants, and she wants a lizard for a pet. The lizards like to dance, and Amanda seems to know what their steps mean.
"Dragoman" starts as a rivalry between two grandpas. The tale drifts away from that subplot and becomes a completely different story. It made me wonder if half the story was needed to tell this tale.
Young Jason is on the run from a monster in "Monsters Big and Small" by Jakob Drud (debut 5/16 and reviewed by Frank D). Jason is a troubled child. He just hurt another child and his single parent father is furious at him. His teachers say he is filled with anger, but Jason has a bigger worry; there is a monster under his bed.
"Monsters" is a tale where metaphors become reality. Jason is afraid. He really doesn't believe he is an angry boy but he knows that he is scared. He feels alone and frightened. What he needs is someone to slay his monster for him. Salvation comes from a person who is familiar yet a stranger to him.
It is a very rare feat when an author can write a metaphor within a metaphor. This is a very good story, one worth reading.
An Ark to the stars is man's last chance in "Hoist With an Ark to the Stars" by David Glen Larson (debut 5/17 and reviewed by Frank D). A comet is headed straight towards the Earth. All attempts to stop it have failed. The Ark is the vessel that will repair the Earth. Filled with the genetic make-up of the planet, it is set for a half million year journey back to its home.
"Hoist" is told from the eyes of a janitor left roaming in the most important room in history. The fate of Earth has been sealed, but there is no time like the present time for cleanliness. The silliness of that notion was just one of the problems with the premise that I had. The ending to this piece is one that I have seen before.
John is marooned on a wasteland in "The Vault" by Leslie Claire Walker (debut 5/18 and reviewed by Frank D), and discovers he has brought with him what he hoped to escape from. John has crashed on a world others avoid. He has done so intentionally but finds his most precious possession in the vault of the ship, his 15 year old daughter, Reya.
John wants to know why his daughter would stow away. She has questions of her own for her father. John discovers the answers are what he was escaping from all along. His journey to get lost becomes an opportunity to be found.
"The Vault" is a voyage of self-discovery. Items John has lost and forgotten about, are found with his daughter's help. A moment in the story shows the wayward soul what true loss is all about. Although heartwarming, I found this tale to be a slow solving puzzle. It took half of the tale for me to figure out what the real dilemma to the story was. By then, any sympathy I had for John's blight was long gone.
The protagonist is waiting for her magical moment in "Fantasies" by Jasmine Fahmy (debut 5/21 and reviewed by Frank D). She counts the day on her calendar, waiting for a letter, sign, event that she has read about in the many books that she has read.
"Fantasies" is a cute tale. My own daughter went through the same dilemma the over-imaginative child in this tale goes through. A very enjoyable tale.
"The Numbers" by Timothy Moore (debut 5/22 and reviewed by James Hanzelka).
The world is plugged in, tied together to the point where everyone can view each other's emotions. Everyone lives vicariously through the eyes of others. Parties and hedonism is the rule. Danny feels out of place, a schmuck lost in the sea of beautiful people. Now they are sending out numbers, the sum total of you as a being. Danny is sure his will be the source of amusement, something to provide comic relief to the world. He is astonished when they are shown, but he has forgotten how saints are treated in their own land.
This story was well written and shows us a glimpse of a possible future. One where idle frivolity is the rule of the day. Where individuals derive pleasure from the joy and misery of others. Into this the author has placed a genuine good person, one who actually cares for others. The story of what happens is a well written and well thought out cautionary tale. This is a good read.
The protagonist searches the bookstore for something to fill her empty life in "Wishes" by Patricia Ash (debut 5/23 and reviewed by James Hanzelka), something to provide brightness she doesn't have. She finds it in a book titled "Wishes". She finds more than she bargained for. She finds peace, but will others see it the same way?
This story is a nice little fable. A story of finding solace and our place in the world. A story of finding something that someone else couldn't understand. It's also a fable about finding happiness where you least expect it. This is a good story.
Recommended.
In "Pocket" by Elizabeth Creith (debut 5/24 and reviewed by Anonymous), a customer at a cafe notices how the pretty waitress, Zenobia (Zen for short) is able to produce, from her tiny pocket, whatever customers need– extra creamer, sugar, ketchup, etc. It is a very small pocket…
He turns up one day unexpectedly and discovers a little too much…
This very short story was nicely done. It is well-written and subtle with a nice tone throughout. I liked the ending, although a touch more explanation wouldn't have gone amiss. I would give the story 5 out 7 rocket dragons.
"Ballad of a Hot Air Balloon-Headed Girl" by Douglas F. Warrick (debut 5/25 and reviewed by James Hanzelka).
A young man trains to be a soldier and loves a girl who fantasizes her head will burst into flame and carry her away. The girl has fashioned a balloon to catch the heat from the conflagration and attached it to her body. The boy like to climb trees. As the young man is drawn into the harsh realities of war, the young woman becomes more enmeshed in her fantasy. The girl begins to change, but so does the young man. Finally they have grown apart and she makes a final appeal for him to leave reality and join her, but he cannot. He spends the rest of his life regretting the decision, finally trying to join the girl, but is it too late. Has the chance passed him by, or can he regain what was lost?
This is a tale that interweaves the harsh reality of war and politics with pure fantasy. The author does a good job of playing off both storylines and intersecting them in the lives of two young lovers. The writing is vivid and well structured; though it was long I found it easy to read. The story will not be for everyone, but if you invest the time your will be rewarded.
A man toys with death in "Endgame" by Thomas Canfield (debut 5/28 and reviewed by Frank D). The protagonist in this tale has received his death machine. It is set at 30 seconds and counts down from there. The voice is seductive, inviting. Once the machine is started, the time cannot be reset but can be stopped. It is scary and alluring.
"Endgame" is about dancing with death. Your own means of expiration is in your hands. What will death be like? What will I feel when it comes? The questions have an answer, it is all a matter if your curiosity is stronger than will for preservation. Good story but if it were me, I would have bought a safe and locked the damn thing inside.
A pair of research scientists conduct a series of interviews with the were-people in "Brief Interviews With Therianthropes" by Marissa Lingen & Alec Austin (debut 5/29 and reviewed by Frank D). Dr's Yue and Bjornson contact and question the werewolf, were-bear, were-orca, and such, of society, trying to determine how they fit into today's world.
This is an amusing tale. A fun piece to read.
In "The Girl She Truly Was" by Lauren K. Moody (debut 5/30 and reviewed by Anonymous) Ms Moody re-tells the story of Cinderella. The only difference between this and the classic fairytale is that Cinderella is born a boy, but feels as though he should be girl–what we call gender dysphoria nowadays. Apart from that, the story pretty much unfolds the way you'd expect, with magic filling the gaps and making the whole thing work.
It was well written, but since the twist of the story (what makes it unique) happens at the beginning, the rest of the story seems a little predictable as barely changes from the original.
The protagonist is meeting her alien hybrid daughter for the first time in "Sapience and Maternal Instincts" by Krystal Claxton (debut 5/31 and reviewed by Frank D). Twenty years later, she can see a bit of herself in her alien offspring. Gathering the nerve to meet her was difficult but they do share a bloodline, and a bit more she soon discovers.
"Sapience" is a unique twist on the parent/child reunion trope. Like a mother who is meeting the child she gave up for adoption, the protagonist is full of anxiety. Unlike those women, she was forced to carry the daughter who is sitting before her. The story evolves into something sweet and loving. I found myself as surprised at the outcome as the protagonist did.
Recommended.
Making the List
While looking for material to post here, I found this delightful reviewing site, BestScienceFictionStories. The ezine reviews speculative fiction spanning several decades with links of where you can find them. I just read and enjoyed the sites administrator's (Rusty) assessment of OSC's award winning novelette Ender's Game.
Rusty invites guests to post a review and I found one done by an Amanda Watson. She lists the top four magazines new writers should consider when they are submitting their speculative fiction tales. Daily SF ranked # 3 on her list (behind Lightspeed and Clarkesworld). Here is a short excerptâ€
â€Daily Science Fiction publishes a relatively high volume of stories, many new writers find it to be an excellent site to use as a vehicle to establish themselves in the science fiction writing world. Just don't be surprised if your first few submissions to this magazine don't make the cutâ€
#4 on her list is Asimov's (never a bad thing when you can beat Asimov's on a list). I found that I agreed with most of Ms Watson's advice, but heading my list of the greatest understatements of the year, she writesâ€
â€Don't get discouraged if your story doesn't get published by one of the magazines listed aboveâ€
Please, please don't be discouraged if you don't get published by any of the publications on her list but plan on buying a sheet of drywall if you do. You will need to repair the hole in the ceiling your head made when you jumped for joy when you received your acceptance.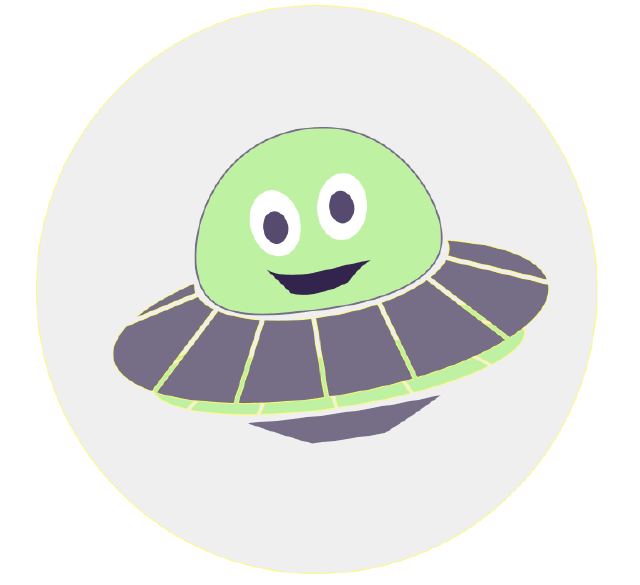 Unidentified Funny Objects edited by Alex Shvartsman is an anthology of humorous speculative fiction. The publication will debut in late 2012 and will be available in print and e-book formats. UFO has already locked up many regular Daily SF authors , such as Mike Resnick, Lavie Tidhar, and Ken Liu (to name a very few) – and has opened up their kickstarter campaign, an opportunity to guarantee your own copy of the book and contribute to expand this ambitious project.
ÂThe editor and Daily SF author, Alex Shvartsman, has said the project is filling up nicely (a claim this associate editor can verify) but says he still has room for more hilarious material. If you think you have what it takes to be funny, feel free to check out UFO's guidelines. For an idea what it takes, UFO would like to give you a taste of funny with Jake Kerr's "The Alien Invasion As Seen In The Twitter Stream Of @DWEEBLESS".