written by David Steffen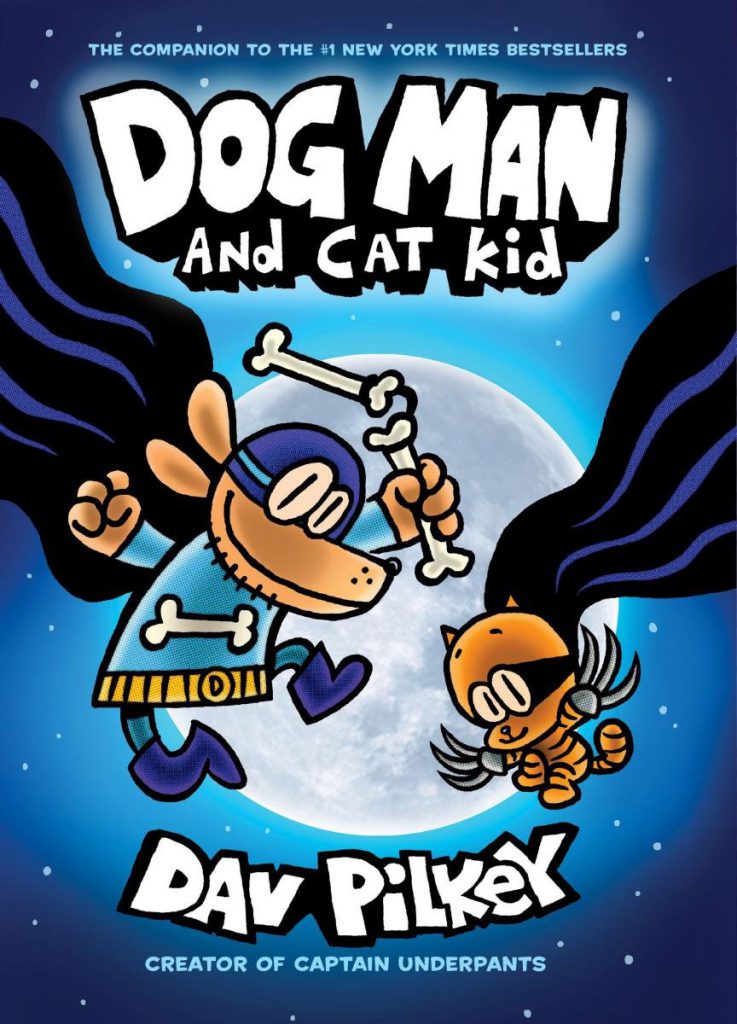 Dog Man and Cat Kid is a 2017 graphic novel for kids, the fourth in the Dog Man series by Dav Pilkey (creator of Captain Underpants), the series so far has been reviewed here. The title character Dog Man is a half-dog half-policeman who fights crime with the strengths and weaknesses of both a man and a dog, often against Petey the Cat, but also against other villains that threaten the peace of his city.
In the last book Lil' Petey, a young clone of Petey the Cat, was abandoned by Petey and decided to move in with Dog Man. As this book starts, Petey comes to visit Lil' Petey and reveals his intentions to turn the sometimes-annoying but always-goodhearted young clone to join him in a lifelong mission of evil! Meanwhile, Dog Man has been getting more attention than ever, and is now the subject of a brand new feature film starring international actress Yolay Caprese. This book introduces Dog Man's new alter-ego (which you can see on the cover of the book above) and you can also see on the cover that he teams up with Lil' Petey's new alter-ego mentioned in the title: Cat Kid.
The feature film plot was probably one of my favorites in the series published so far, the metahumor there with actor doubles of the main characters also playing roles was very fun. These are fun books for kids, especially in early grade school when learning how to read.