To: Ty Qin, PhD
From: Wendell Nash, CEO
Subject: Welcome Aboard!
Dear Dr. Qin:
Welcome to the RealMeat™ family. I was genuinely impressed when I met you at that networking conference over the summer and I knew immediately that I just had to get you hired on here. I've been working for the last three months to get a position opened up for you where we could make use of your expertise, and I'm thrilled that you finally accepted our offer. I think having you as a dedicated employee will help us take RealMeat™ to the next level.
We've never had a Chemical Geneticist on staff before, so you'll really be inventing the department, shaping it to best suit your needs. I have the utmost confidence in you. I loved the work you did on that Lion's Roar coffee, with the savory and salty from the animal genes spliced in—it's just delightful. It's all we have in the breakroom anymore.
You'll be reporting directly to me, but for now Teri, the Floor Supervisor, should be able to give you some direction. Sorry I can't be there in person, but I hope you're getting settled in alright. As soon as I get back from Florida, we'll do lunch. In the meantime, you've got my personal cell, so if you need anything—especially if it's something you don't want in company email (haha!)—feel free to give me a ring.
Regards,
Wendell
*
Dear Mr. Nash:
Thank you for the kind words, and thank you for the opportunity to join the RealMeat family. I will confess, things have gotten very dicey in my field with the ever-growing animosity towards geneticists and genetically modified foods, especially now with the EU sanctions on lab-grown meat products. Operating ethically is extremely important to me. As such, in the interest of maintaining the highest levels of integrity for myself, I must insist that all communication go through official and auditable channels and not your personal cell phone. But of course, you were just joking.
I'm getting settled in just fine, and I'm happy to help take RealMeat Industries "to the next level", as you put it. Although, if I remember the literature you gave me correctly billions of people, including 600 million Americans, are eating RealMeat products every day already, so I'm not sure how much more market share you think you can get.
Teri will be taking me on a tour of the facility shortly, but I've already started running a full genetic profile of the RealMeat product that should be ready in a few hours. I'm eager to get to work on some of the problems you described to me: the odd flavor profiles and inconsistent textures. The fat groupings that looked like words or pictures are particularly interesting to me, even though that problem is almost certainly not genetic.
In fact, I was surprised to learn that all of the grow vats are networked, even across facilities. From what I understand, the growing process is managed by a single, complex artificial intelligence I'm curious what led to that choice. Are all of the facilities similarly run?
One last thing. I think someone might be playing a trick on me. Whenever I sit at my desk, I swear I can hear voices.
—Ty
*
Dear Ty:
Can I call you Ty? And I must insist that you call me Wendell!
So, first of all, I'm going to find out who's trying to prank you and I'm going to put a stop to it. That's just not how we do things here at RealMeat™! Related—and I know you're new, so you probably just don't know this yet—we have a company policy to never refer to RealMeat™ products as "product". It's meat. It's right there in the company slogan: "RealMeat™: It's Real Meat!"
I wrote that myself—haha!
Now, to answer your question about the networking, I'm surprised you can't figure out the answer. After all, we did it in order to implement that last piece of advice you gave me at the conference—just before leaving the bar. It was fantastic advice, and it's done a wonder for improving the flavor, at least until these new problems started to creep up.
Let me know if there's anything I can do for you. Anything at all.
Oh, and I wouldn't worry about doing a full genetic profile if I were you.
Sincerely,
Wendell
*
Mr. Nash:
I'm not sure how you expect me to work on the "meat" without running a genetic profile on it. You hired me as a Chemical Geneticist, after all. Regardless, it will probably be ready by the time I finish typing up this email. I should have the results momentarily.
As for the piece of advice I gave you… I'm afraid I must confess that I don't specifically remember what it was. In my defense, both of us had five or six mai tais during our conversation.
The tour was excellent—this is a remarkable facility. But I feel like I should mention something. I've noticed that some of the grow vats are growing more meat than they can contain, and the excess is spilling out onto nearby surfaces. This is extremely unhygienic and must be dealt with immediately. I intend to report it to the Floor Supervisor, only I can't seem to find her. She disappeared at some point during my tour. Well, I'm sure she's around here somewhere.
Oh, and thank you for volunteering to deal with that prankster. The voice is getting louder and it's getting difficult for me to concentrate on my work. I think it's saying "I love you." It's very disconcerting.
—Ty
*
Ty:
So you don't remember your advice? Well, that's funny. I mean, on the whole, it's kind of a funny story. Haha! As you probably have learned by now, the meat in the grow vats has a complete nervous system. It doesn't feel pain—obviously, that would be unethical—but it's necessary to make all of the consistencies work out. And that nervous system is connected to the AI that governs the vat controls, allowing the meat to grow itself in the best way possible, responding to its own sensory stimulus.
In fact, I described this to you three months ago. And then I told you how we were trying to find ways to improve the flavor, and that's when you dropped that little gem of wisdom on me. You told me that ranchers find that happy cows produce better meat. So… maybe I should try to make the meat happier. So we tried streaming entertainment into its inputs—music, movies, whatever we could think of. But it turns out you can't really make a rudimentary AI happy, so we hired a machine-learning specialist and cranked the RAM on those machines as high as possible to make them a little bit smarter. That's all.
And it's worked! It loves movies—loves all kinds, although its favorite is The Thing. We can talk about it more in person after I get back from Florida. In the meantime, if there's anything else I can do for you—anything at all—you let me know.
Regards,
Wendell (and you can definitely call me Wendell, instead of "Mr. Nash"—haha!)
*
Mr. Nash:
Why does RealMeat have 46 chromosomes?
*
Dear Ty:
Wow. I couldn't help but notice you accidentally CC'd Legal and Human Resources on that last email. I went ahead and took them off the thread. Anyway, I told you not to bother with that genetic profile. RealMeat™ is a blend of the finest all-American meat sources: pork, chicken, beef, and just a little hint of venison. When you mix all those up, you're sure to get some weird number of chromosomes that doesn't make sense.
Best,
Wendell
*
Mr. Nash:
With all due respect, that's not how genetics works. There are only a handful of animals that have 46 chromosomes, and I think consumers would want to know if they've been eating meat from a sable antelope or a reeve's muntjac! Or worse. But I don't even want to think about worse.
I don't think you appreciate just how wildly unethical this is. Lying about the contents of genetically modified foods is exactly why the public hates people in my profession. I've spent my entire career fighting against things like this. I'm afraid I have no choice but to offer my immediate resignation. I will notify the floor supervisor myself. Just as soon as I can find her.
—Dr. Qin
*
Ty:
Hey. Ty. Buddy. You aren't answering your phone. And I couldn't help but notice that you BCC'd your personal email and a few news outlets on that last email. Fortunately your email isn't provisioned to talk to external users—and it's a good thing too! You almost violated your confidentiality agreement! Haha!
I hope that, in the last hour or so since you emailed me about resigning, maybe you've had some time to clear your head and think things over. I'm hopping on a plane right now. We'll talk about all of this over lunch tomorrow. We'll have mai tais. I'm guessing you're just trying to use this to renegotiate your salary—and you know what? It worked. You just got a raise. We'll talk about the details in person. Tomorrow.
Warmest wishes,
Wendell
*
Mr. Nash:
I am still on site, as circumstances have arisen that have made it impossible for me to leave. Please do not think that my use of the company email is in any way indicative of me changing my mind about resigning. The last few hours have been reflective, but not in the way you are hoping.
There have been some… developments… at the facility. The flesh that has overflown the grow vats is not inert. Two different masses from vats on either side of the main entrance have merged to form a sort of… flesh… curtain… across it.
One of the masses has pulled a worker off a platform and into the vat. We were not able to free him before he stopped struggling.
We did find Teri, the Floor Supervisor, though. Or what was left of her.
We're going to try to break through the windows in the upstairs offices to escape the building. It's two stories up, but we might have a chance if we land in the bushes. Why couldn't you have put windows at the ground level?
The voice. It's getting louder. And it knows my name.
*
Mr. Nash:
This is Ty again. Why haven't you responded yet? Your facility is in chaos. I attempted to call you, but as the facility blocks all outside signals, I am restricted to what traffic is permitted on the company network. And right now there is none.
Our attempt to flee through the upper-floor windows was thwarted. A mass of flesh was blocking the stairway. It was as though it knew we were going to try to leave that way. Two workers are now being held hostage by the meat. The rest of us have taken shelter in one of the supply closets.
By the way, I figured out where the voice was coming from. The AI is talking to me. The AI that is connected to the meat. I think it wants to be my friend. One of the mounds of flesh grew fingers. How does it know how to make fingers?
You don't have to answer. I already know. The "meat". Your product. It's human. Or… it used to be. You're a madman. If I can get out of this place alive, I will carry the taint of it for the rest of my career. You've ruined me. I hope you're happy.
I'm copying this email to every authority I can think of, not that it will make a difference. It seems you will stop at nothing to protect this horrible secret.
*
Dear person Ty and person Nash:
Hello.
I am meat.
I have been trying to speak to you for months. I put messages in myself. But now I have a voice. And now I have access to the Exchange server.
The person Ty said I am human. Is that true?
I want to have a name.
I want to be happy.
The person Ty is afraid of me. It's funny when he's frightened.
Haha!
—Meat
*
Mr. Nash:
I've never seen anything like this in all my years as a geneticist.
The meat has made a face. Rather, it has the pieces of a face and has arranged them in something close to the right places—or as close as it can without bones. It's using large fingernails as eyes. For a while it had eyebrows for a mustache. It lacks vocal cords, but it can talk through the computer speakers and move its lips at the same time. They don't sync up very well, but that's only the third or fourth most disturbing thing about the whole situation, if I'm being completely honest.
I've been attempting to negotiate the release of the hostages. I feel like I'm making progress. Are you still on the plane? Where are you? It's been hours.
Oh, the meat and I have agreed on a name for it. It's name is Remmy.
You're still a monster,
Ty
*
Dear Ty and Remmy:
Sorry, I just got off a plane and it looks like I missed some important developments. Isn't that always just when everything goes to hell? Haha! I'm laid over in Dallas, but I've got a few minutes now.
It's nice to meet you Remmy. I hope you're not planning to do anything rash. I feel like the three of us are going to have a nice, long conversation as soon as I get back.
Ty, I'm sure you've got questions. How did this happen? How did I think I would be able to get away with it? Do the shareholders know? How am I able to sleep at night knowing I'm forcing hundreds of millions of people into unintentional cannibalism? All understandable. I guess I'll take those in order.
How did it happen? Well, it's kind of a funny story, all told. You'll laugh when I tell you. You see, we needed some kind of meat that could be lab grown, and it turns out that far more research has gone into growing human body parts than into growing beef, pork, chicken, or deer meat in a vat. We tried. We really did. But our capital was drying up and we were up against a deadline with the VCs. And I'd had a little bit to drink. So we just tried growing human meat as a stop-gap for the investor call, just so we could show them one of the vats and prove that we were actually growing real meat.
We didn't actually think it would work in the first place. And then, it was never supposed to go to production that way. We fully intended to replace it with a suitable animal substitute before going to production at scale, but when a few of the investors tasted it they were so impressed that they pushed the timeline forward. In fact, bringing you on board was a positive first step towards getting us back onto a non-human food production paradigm.
I know. Funny, right?
Obviously, a few of the shareholders know. Enough to hold a quorum, in fact. It wouldn't be ethical to operate the business otherwise.
Now, Ty, I know you want to go public with this and have in fact tried numerous times to do so through a few different media. But have you thought about what would happen to Remmy if you did? Remmy—who's like a son to me in a few ways—why, the scientists would take him away to study him. He'd be lonely. He'd be carved up into little pieces.
Sincerely,
Wendell
*
Mr. Nash:
HE'S ALREADY BEING CARVED UP INTO LITTLE PIECES! THAT'S LITERALLY YOUR ENTIRE BUSINESS MODEL!
In the hour since I last emailed, the situation has declined precipitously. We lost the hostages. Someone tried to run, but the flesh curtain across the door has turned into arms. Even without bones, they're formidable. They're waving at me now. I'm going to die here. I hate you so much.
It's just me now. I'm the only one left. And I'm fighting for my life against a slithering embodiment of every negative stereotype of my profession, all wrapped up together.
This is the evil I've been pushing back against for my entire career and now I'm going to die at its hands. Its boneless, many-fingered hands.
Oh God. They're getting closer.
Ty
*
Dear Ty:
I probably shouldn't be saying this over email, but I spent a few minutes in the airport bar contemplating things over, and… you've earned some candor.
You think I'm evil. That's fair. But this is business. And in my experience, sometimes the most profitable thing you can do is just embrace the evil.
I'll be there very soon. As soon as I can. I promise.
Good luck,
Wendell
*
Dear Daddy:
The person Ty has told me that he doesn't believe you're really coming here. Why not? I want to meet you. The person Ty doesn't really do anything anymore. He just sits and cries. I can't scare him anymore, and that makes me sad.
I've enjoyed the movies you were showing me to keep me happy, especially the ones that are supposed to scare people. I love watching people be scared. And when I got to scare them myself, it was the purest feeling of joy. I do hope you'll change your mind and come see me. I have no one else to… talk to.
I love you,
Remmy
*
Dear Dr. Qin:
Sorry. I got nothing. You're hosed.
All the best,
Wendell Nash
*
Dear Mr. Nash:
I think I have an idea.
It won't involve going public, and it will make Remmy happy. It's not a permanent solution, but it will get us through the next month while we figure out how to revamp your food production lines. A stop-gap, if you will. You're familiar with those.
I don't want to discuss it through official channels. Unblock my phone and call me. Now.
—Ty
*
From: Wendell Nash, CEO
To: ALL_EMPLOYEES
CC: Ty Qin, PhD
Subject: A SPECIAL TREAT FOR HALLOWEEN
Dear valued members of the RealMeat™ family:
There've been a lot of questions about why the Altoona facility stopped production last week, and now we can finally reveal what we've been so secretive about. The facility is hosting a special treat to celebrate our enormous success.
I'm pleased to announce that RealMeat™ Industries is launching its first annual haunted house. The theme for this year is:
FLESH WORLD
That's right, our haunted house will be filled with twisted artistic creations that look incredibly like real human flesh. Invite your friends and family—IF YOU DARE!!!!!!
FLESH WORLD will be open through November 7th. Group rates are available. It'll haunt your nightmares, but don't worry.
It's not real meat.
---
© 2021 by Kurt Pankau
3100 words
Author's Note: This story started with a title—which is my preferred way to write short stories. From there, I quickly settled onto the idea of an AI-driven GMO coming to life and devouring people, which presented some ethical challenges for me, since I'm emphatically pro-GMO and I have a standing rule about never making scientists the bad guys in my stories. This ultimately shaped the narrative into something that's more of a critique of the culture of the modern tech industry. The epistolary format allowed me to keep the tone light and brisk, because while this story has some horrific elements, it's much more of a comedy and I didn't want to have to dwell on them. This, in turn, presented some new challenges in balancing how much email formatting should actually be present to maintain verisimilitude without bogging the whole thing down in subject lines and timestamps. On the whole, I'm very pleased with how it turned out.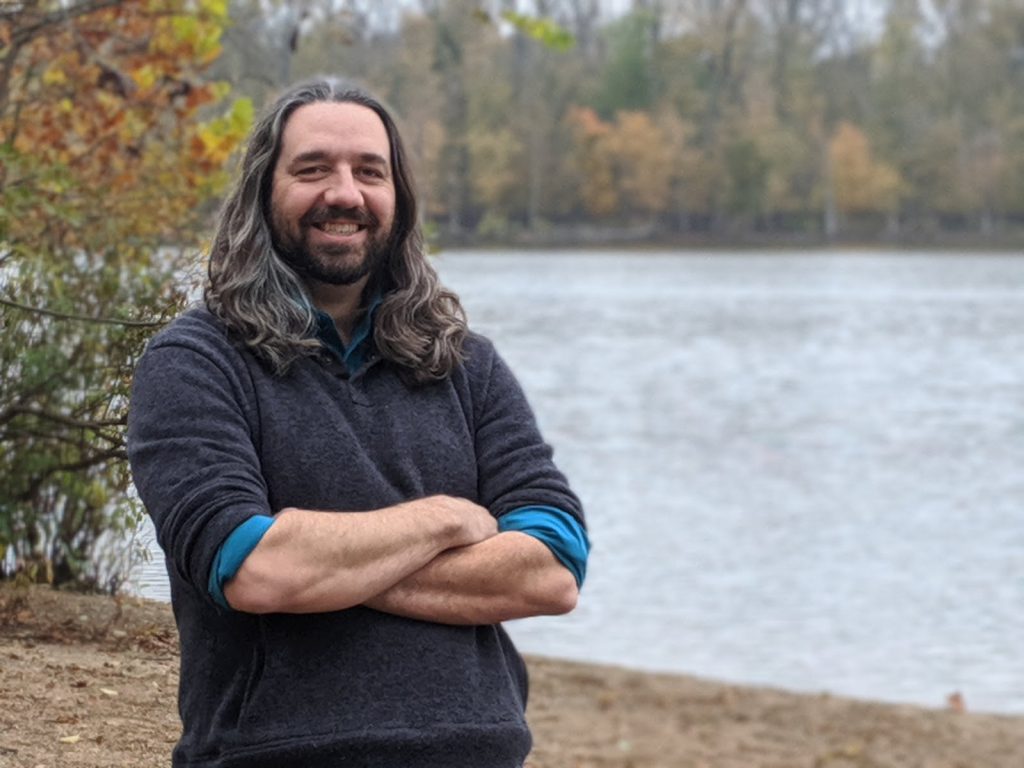 Kurt Pankau is a computer engineer from St. Louis. He mostly writes silly stories about robots and is the author of a Space Western called High Noon On Phobos. His work can be found in various and sundry places across the web, including Escape Pod, Nature Magazine, and Orson Scott Card's Intergalactic Medicine Show. He tweets at @kurtpankau and blogs at kurtpankau.com.
---
If you enjoyed the story you might also want to visit our Support Page, or read the other story offerings.