This story is part of our special telepathy issue, Diabolical Thoughts.
Click here for the entire Diabolical Thoughts transmission.
The desert had been trying to kill her for two days. Gently. Lovingly.
Come drink. The water is cool and sweet. The desert's voice sounded deep in her mind, deeper than the ocean.
Zazy tugged her hood forward to get a sliver more shade. Not today, my friend, she replied. She spotted the bonecrawler nest the desert wanted to convince her was a bubbling spring. Heat fatigue washed through her. For a moment, her eyes unfocused and the trickle of insects did resemble running water. Zazy closed her eyes. No, thank you.
Always be courteous to the desert, Grandmother had said, for it is very old. You had to deflect its entreaties softly, with just a puff of mental energy. A harsh response earned the desert's rage. Instead of suggesting she scoop up the venomous insects, it would force her over there, and she'd waste energy resisting.
She didn't have any energy to waste, not since the bandits shot her hat off. The bone-studded band had kept her safe, blocking the desert's voice nicely. So nicely. Almost like being back home. But home was many miles and years away…
You are home, Izazyl.
That name—
Zazy started awake. Her head whacked the boulder she'd slumped against, and she nearly clunked her skull again with the pistol she'd drawn. Around her shimmered a mirage—a blue tiled courtyard, a golden door. Zazy focused on her mental shield, which was far too thin. It'd been strong, once. A glistening sphere around her mind, iridescent, blue and pink and violet and orange, the color of a desert sky at sunset. But it had worn away, losing its luster. And with her hat gone, she'd had it up constantly, and it had waned further. Now it was translucent, gray, and thin, thin, thin. She slid the deep voice out of her mind. You are my home, desert. She had nothing else, no one else.
Except Khoko.
The bandits had caught up with them two days ago at twilight. One of them had been a strong duelist. He'd gotten her own mind to throw her body off her longscale mount—and into a ravine. It'd taken her all night to climb out. She shouldn't be traveling during the day's heat, but she wasn't leaving her mount in their hands.
"I'm coming, Khoko," she croaked.
Lurching forward, she crawled over baked white earth until she reached the lip of the gorge where the bandits were waiting out the day. Zazy dropped to her stomach and peered over the edge.
The gorge was deep. Bands of color striped the walls: indigo, violet, vermillion. Proof the desert had once been an ocean, its coral now buried.
From the shadowed depths, a legion of eyes stared upward. The bandits had put up their tents, emblazoned with wide eyes on a red background. These were the Bloody Eye Bandits. Twelve men with the light- or golden-brown skin of those native to the desert. No one with Zazy's pale skin or pink hair, inherited from her foreign ancestors.
Khoko wasn't among the bandits' mounts. No flash of bright blue among the scaled backs and thick tails.
You'll never lose track of him, Grandmother had chuckled. She'd given Khoko to her in a lush courtyard tiled in gold and pink. Grandmother had cooled her brown feet in the water channels while Zazy delighted in her new friend. And you'll have to think of a name before his crest bone can be painted.
Khoko, Khoko, Khoko. The only one she had left.
Below, only one tent was big enough to hide a fully grown longscale. At the far end of the gorge. It bore golden-rimmed eyes. The leader's tent.
***
She hit the bottom of the gorge and clapped a hand over her mouth to smother a shout. Pain flashed bright. She'd crawled along the edge of the gorge and begun the climb down, which had been going great until a bandit yelled at someone for being late for a perimeter scan. In an instant, they'd be searching for nearby minds. Without her hat, she'd had no choice but to drop and hope she landed inside the bandits' protections.
Panting, Zazy craned her neck. Her breaths stirred the fabric of a tent—gold-rimmed eyes on red. And dangling from metal wire strung across the gorge were bare white rib bones. Zazy had fallen inside of the bone perimeter. Safe.
The bones of some desert creatures shielded their brains from telepathy. The bone perimeter kept any minds from reaching across it. No outside minds could affect anyone in the camp. It also meant the sentry had to step beyond the perimeter to scan their surroundings. Zazy's mind was as shielded as the bandits'.
Stifling a groan, Zazy dug out her knife. It was a battered thing scavenged off a corpse, but it pierced the tent fabric. A peek revealed joyously blue scales—and no bandits. Her aches sang as she sawed a bigger gap.
Khoko's tail began thumping on the blanket floor before she'd shimmied her hips in. He'd curled his lean, twelve-foot-long body tight around his strong, scaly legs and heavy paws, tipped in curved claws. His great square head lifted as she cupped his snout and kissed his scales, his nose, his boney brow ridge.
Then a glint of dark blue blood caught her eye.
"Oh no." Zazy laid Khoko's head down. A ring of blood encircled one of the bone knobs that ran under his jaw and down his deep chest. More blood rivered down his scales. The bandits had tried to cut out his crest bone, the biggest knob, permanently inked with his name and Zazy's sigil. It was normally hidden by a saddle strap.
"I'm so sorry, Khoko." Zazy kissed his brave face. She should've painted over the sigil. It didn't mean anything anymore. "We'll clean it later." Who knew when the tent's resident would return. Luckily, Khoko's saddle lay in one corner, and there was water in leather bags.
But she didn't see her hat, and the manacles on Khoko's legs and neck were locked. Zazy searched the tent. No key. She knelt to wrap Khoko's injury before saddling him. Could she go look for the key? It could be right outside.
Before she could decide, footsteps scuffed nearby.
Zazy drew her pistol as the flaps parted. A tall man strode in, dark hair in a short tail, head brushing the tent ceiling.
He didn't seem surprised to see her. Maybe he'd sensed her mind. Maybe he'd expected her to come. Either way, he regarded her—and her pistol—with nothing more than a quirked brow. Gold glittered in that brow. Three gold studs. He was a skilled telepath, then, though not the duelist who'd bested her yesterday.
Zazy heightened her mental senses. A shimmering sphere surrounded his mind, his mental shield. But he hadn't reached out to his companions. He wasn't calling for help. He didn't think she had strong telepathy, or any. The pink hair. It signaled foreigner. Even if her brows were just as thick as his own, her nose just as arched.
"Where did you find a royal longscale?" he asked, conversational. He gestured to the crest bone, now covered, and its sigil. The sigil of the Emprash, which named Izazyl, fifteenth generation of the royal line, as Khoko's rider.
Khoko growled.
"He's mine," Zazy replied, stalling. If he thought she had no abilities, then maybe… She uncoiled a thread of mental energy. Her training had been interrupted by the coup. She knew the basics of telepathy, and then some tricks.
The bandit chuckled and bent to retrieve a fruit from his saddlebags. "He was yours," he agreed. "But where did you steal him from? The palace?" His smile flashed bright as his knife as it cut into the fruit. A prickle pear.
"I got him at the palace."
As she'd hoped, that made the bandit chuckle again. And he didn't notice the brush against his shield. A little turn of it, not enough to make anything happen. Yet.
"From the Emprash herself, right?" The bandit chewed and grinned.
"That's right." This time, Zazy spun his shield, a full revolution of the sphere, smooth and undetected by his distracted mind.
"Then you'd be Izazyl, no?"
"That's what it says." Another easy spin. .
"People will pay a hefty sum for any piece of the Emprash, you know."
"I know." Spin.
"Well, then." The bandit sketched a bow and stumbled. He had to catch himself on a tent pole. "Apologies for not recognizing you, Highness."
"The Emprash did marry a foreign prince." Spin.
The bandit nodded, wavering on his feet. Pear forgotten, he touched a hand to his forehead, closed his eyes.
Zazy clubbed him in the temple with her pistol. He thudded to the floor. Aunt Taza could have dealt the final blow telepathically, but she wasn't here, and Zazy hadn't gotten that far in training.
Heart pounding, Zazy rifled through the man's pockets, found the keys, and freed Khoko. She snagged all the water she could find before leading Khoko deeper into the gorge. If she remembered right, there had been a fortress nearby, built to watch the mountains. It would have protection bones in its walls. Maybe they could reach it.
***
Zazy's throat ached, thick and swollen. The water had not lasted. The blazing sun sapped her strength, heavied her limbs. She alternated between riding Khoko and trudging alongside him. She stumbled when she didn't remember to pick up her feet.
Zazy squinted at the hazy mountains. They seemed to undulate like the ancient sea creature legend said had died when the ocean dried up. Its bones supposedly formed the spine of the mountains. Some said the desert's voice came from it. With the white ground shimmering, Zazy couldn't estimate how far off the mountains were. Was there a fortress? A pale smudge wavering at their base?
She needed a sanctuary, somewhere with protection bones, like the bandit camp. Her mental shield was flickering as she walked. The desert's voice slipped in and out of her mind, deep and soothing. Sit down, Izazyl. A pricker bush morphed into a chair. The desert wasn't supposed to know your name, but her shields had been failing for years, wearing thinner and thinner. She didn't know why. And without her hat…
Lie down and rest. Zazy spotted the snake burrows before the desert unrolled a beautiful woven carpet, stacked with plush pillows. Still, her legs wobbled. Only her hand on Khoko's saddle kept her upright.
Have a drink at least, the desert said, and a pool appeared, clear as aquamarines. Zazy crashed to her knees and lifted a scoop to her lips before Khoko's tail walloped her back. Zazy spilled forward, sprawling in hot sand. It coated her lips and soaked up valuable moisture.
She was going to die today. The thought flitted through her mind, too fast to stop. Only a nudge from a heavy nose got her back on her feet.
Zazy mounted Khoko. He carried her onward while the air began to sing. The merry splish-splash of a fountain met her ears. Zazy forced herself not to look for it, the fountain from her childhood, the one in the palace's grandest courtyard. How many hours had she spent chasing the flashing golden fish? Zazy clapped her hot, swollen hands over her ears. It didn't help. The splashing was in her mind.
Yellow flower petals twirled through the air at her side. Grandmother had tended her flowers so lovingly. She'd watered them by hand and gathered the fallen petals to toss over her children and grandchildren. Blessings upon blessings. Bless you, Izazyl. The petals twirled toward her, as if tossed by gentle hands.
Zazy threw herself off Khoko. She wouldn't let those petals touch her. They weren't real. None of this was real. Her family was gone and could not help her. Climbing to her feet, Zazy waved off a concerned Khoko and scanned the thrumming horizon. A pale protrusion rose from the ground. She could almost pick out walls and roofs. That had to be the fortress.
She took a step. Her foot landed on blue tiles, shiny and smooth. A golden door gleamed before her. It swung open to reveal that familiar violet-lacquered table, scarred from generations of family meals. A dozen people gathered around it, passing bowls and papers and books. Familiar jewels glinted on foreheads and throats.
Zazy spun on her heel. She would not go in there. It wasn't real. That was not her Aunt Taza, her pink eyebrows studded with gold all the way across. And that was not her mother, dark haired and graceful, dodging around her father to reach the prickle pears. And that was not Grandmother, tossing petals at her cousins.
Zazy made it a few steps before a nudge came at her stomach, turning her around, pushing her toward that violet table. She distantly recognized Khoko's bulk, but she was focused on covering her eyes, her ears. She didn't want to see their faces, hear their voices. They called to her, as if she'd just woken for breakfast. Good morning, Zazy. Come have something to eat. How did you sleep?
I had terrible dreams, she wanted to say. One long nightmare. You were gone. You were all gone. They murdered you on the front steps. They cracked your skulls and let your blood run and run.
That sounds awful, her mother said. Come have some tea. Your favorite today.
Zazy shook her head. This wasn't real. Her family couldn't help her. She broke into a run. She flew by the violet table, shrugging off reaching hands. She burst onto the gold-columned terrace, ran down the steps, splashed through a shallow pool. Palace halls flashed by until she reached the grand front doors. She ran through them like they were made of mist, and there were the front steps, right where they were murdered. Her foot slipped.
But the ground that hit her was sloped and rough. She tumbled down a hill, dust flying. When she finally stopped, her vision was swimming. Even so, she could make out the smooth stone walls of a building. A square archway. Weathered doors hanging askew. The fortress.
She craned her neck, looking toward the insets beside the doors. Where long femur bones should have been, to protect any minds inside.
The insets were empty. The fortress had been pillaged. The protection bones had been stolen.
Zazy shut her eyes. Khoko's padding footsteps caught up to her. His nose nudged her ribs, rocking her dry, empty body. No bones here. No protection.
In the distance, a longscale howl pierced the air. The bandits were coming for her as the day slipped toward twilight. She had to keep moving.
With effort, Zazy rolled to her front. A last burst of willpower got her to her knees. But no more. She was empty. She slumped forward, forehead resting on the hard ground, and felt the last tatters of her shield wink out.
Eventually, movement flickered in front of her. She didn't lift her head. Khoko, probably. Or the first bandit. It didn't matter. If the bandits didn't kill her, the desert would.
Look at me, Izazyl. The voice sounded like Grandmother's. Zazy's eyes stung at the endearment humming through the words, like Grandmother was still here to love her, to find humor in Zazy's plight, serious to Zazy but solvable to Grandmother.
This was what happened when you didn't have good shields. The desert plundered your mind, your memories.
It does indeed, Grandmother said. But the desert is not why your shields are failing.
This was new. The desert never referenced itself. And it did not offer telepathy tips. Zazy mustered the strength to roll her head, gravel biting into her skin, so she could see the mirage. Grandmother knelt with her hands in her lap, the sun gleaming off her steel gray hair. Every strand of hair, every line in her face, the downward slope of her shoulders—it was just how Zazy remembered her.
Grandmother pressed her hands to Zazy's forehead. Zazy gasped. Those hands were warm and dry and real. Zazy came to a kneeling position at the urging of those familiar hands. What is this?
Grandmother's eyes twinkled. Your shields are failing because you haven't taken care of your mind. You've let it unravel into despair because you think you have nothing.
It's true. Zazy lifted a limp hand. I have Khoko but no home, no family. You're all gone.
Grandmother tapped Zazy's forehead, and the tap echoed in her mind, on the memories Zazy kept locked away. Not in here.
That's not real.
Grandmother laughed. Not with that attitude.
This was no trick of the desert's. If anything, it was one of Grandmother's.
Real is a matter of perspective, Granddaughter. I may not be real enough for anyone else, but I can be real to you. As long as you're not keeping me out with those shields of yours.
The gentle reprimand had Zazy opening her mouth to protest, but Grandmother continued,You weren't old enough to understand back then, but listen: all telepathy springs from one principle—your mind determines its own reality. Your mind perceives the world only through the signals it creates. If the world seems bleak, it is because your mind has told itself so. Grandmother brushed her thumbs over Zazy's brows. Your thoughts have been bleak for too long, Izazyl.
Zazy shook her head, dislodging Grandmother's hands. My thoughts are bleak because things are bleak. I can't control the world.
Grandmother smiled, understanding. Of course not. There are limits to a mind's power. The desert exploits them—it convinces your mind that a rock is a pear, but it cannot make the rock into a pear.
But much of your life has no connection to the physical world. If a duelist convinces your mind that it's flinging your body into a ravine, it is. If your mind thinks it has nothing, it does. And it will become nothing.
Was that true? Her own thoughts were eroding her shields?
We're still with you, Izazyl, Grandmother said. We still love you just the same. We're only a little farther away. Yellow flower petals appeared in her cupped hands. You haven't lost us.
She tossed the petals, which whispered softly against her skin. Tears squeezed out of her eyes, and Zazy closed them. When they opened, Grandmother was gone.
Or was she?
In the distance, paws thundered and men shouted. They'd spotted her.
Zazy looked inward, to the memories she never touched. Her mother, her father, aunts, uncles, cousins. Smiling and arguing and loving her as they breathed. Passing her fruit without looking, pouring her favorite tea without asking. Her cousin tossing her on Khoko while her father held off attackers with his worn blue pistol. Aunt Taza slamming the fighters marching through the gates with telepathic blows so Khoko could race by. Her mother watching from the palace walls, distracting any minds who noticed Zazy.
A hand grabbed her arm, yanked her up. Zazy's eyes flashed open.
The Bloody Eyes had arrived. They watched from their longscales, arranged in a semicircle, trapping her and Khoko against the fortress. The man holding her was the one from the tent. The leader.
Khoko lunged for him, but Zazy wrapped her free arm around his neck, holding him tight.
"Hello again, Highness." The man's mental shield radiated strong and firm—she wouldn't be spinning it again. "Out of tricks?"
Zazy smiled, lips cracking. "Not quite."
Reaching into her memories, she imagined Aunt Taza standing next to her. She manifested every detail, from her sunset pink hair to her fourteen gold studs to her uneven collarbones. The effort felt good, like the rush of using a healthy muscle.
She remembered how Aunt Taza's lips twitched before she struck a blow. She remembered how the mental plane rippled, how her opponent's shield would warp and buckle. She remembered.
Next to her, Aunt Taza's lips twitched. A tremendous force struck the bandit's shields. The man reeled backward, releasing Zazy before he keeled over. Blood dribbled from his nostrils.
Zazy turned to the rest of the bandits, who shifted on their longscales. She hadn't displayed this kind of telepathy last time.
The duelist dismounted, his brows completely studded. He launched his first attack before his boots hit the ground. It glanced off her shield, off the memories Zazy had pulled into a golden wall around her mind. The duelist's brows rose.
Zazy's smile widened. She remembered her family members, standing in line with her. Her mother appeared next to Aunt Taza, her father on Zazy's other side. Cousins and aunts and uncles appeared beside them. She remembered them so well. She remembered their telepathy, too.
Mental attacks rained down on the bandits. Aunt Taza crashed through shields. Zazy's mother slipped mirages into minds, causing men to duck low or topple over. Uncle Raro sent strikes zinging with so much energy that shields shook themselves apart. Zazy thought back to all the times she'd seen her family practice their telepathy, the moves and countermoves, the lightning-like exchanges. The bandits shouted as they struggled to defend themselves, as they began to fall.
The duelist fought hardest to maintain his mental protections. He sent back blows that could've had Zazy throwing herself into the fortress's walls. But Zazy remembered how Kila would shrug off such attacks. Her cousin stepped forward now, and Zazy heard the echo of her voice as Kila had led her patiently through the motions. Reach forward, hook the blow, and twirl to the side. The duelist's strikes spun off course and hit other bandits.
Now to return the favor. A twitch of her lips, and Aunt Taza landed a hit so brutal the duelist stumbled. He grunted with the effort of keeping the shield together, but a crack appeared. Zazy pushed her own mind into the crack, bringing the duelist into her reality.
His eyes widened at the sight of the royal family. Zazy grinned and looked to her father. The duelist followed her gaze in time to see her father raise his blue pistol–and fire. The bullet wasn't a physical one, but the duelist's mind perceived it nonetheless. He flew backward into his longscale, and his mind blinked out. Not dead, but unconscious, convinced his heart had been pierced.
When all the bandits' shields had cracked, Zazy remembered her grandmother, and she coalesced beside her, that twinkle in her eye. Gently, Zazy thought. Grandmother had always done things gently. With a flower-petal touch, Grandmother reached into the minds of the Bloody Eyes and pulled out any memory of Zazy. Gather your wounded and go. Do not look back.
The bandits did as ordered, slinging unconscious men over longscale saddles before riding off into the deepening dusk.
Zazy slumped against Khoko, steady at her side. She had not expended that much mental energy in a long while. Yet her shield buzzed stronger than ever, her mind lush with memories of love. Thank you, she said to her family. I'll see you later.As she let the projections fade, she plodded with Khoko into the abandoned fortress. Sweet dreams, desert.
---
© 2023 by Carolina Valentine
3870 words
Author's Note: "The Desert's Voice Is Sweet to Hear" has many things that I love to write about: close-knit family dynamics, beloved animal companions, and lush, colorful settings, to name a few. With this story in particular, I wanted to lure readers into a story about a desert that had more to it than hot sun and burning sand. Zazy's desert boasts vibrant colors, an oceanic history, and creatures that have cleverly adapted to living in a place haunted by an ancient sea monster. If you had the proper tools, Zazy's desert would be a gorgeous and thrilling place to live. (Please let me know if I succeeded as a tour guide!) My other goal with this story was to cheer myself up. At the time of its writing, I was living away from my family, and I missed them dearly. I wanted to write about the balance between the ache of missing your people and the fierce gladness that comes with having people to miss that much in the first place. To help illustrate that, I borrowed a few techniques from the "Once Upon a December" scene in Anastasia (1997). It's one of my favorite scenes in any story, with the shimmering ghosts and the transformation of the shabby ballroom back to its former golden glory. I loved doing something similar with the hallucinations of Zazy's family and their palace. Thank you for reading!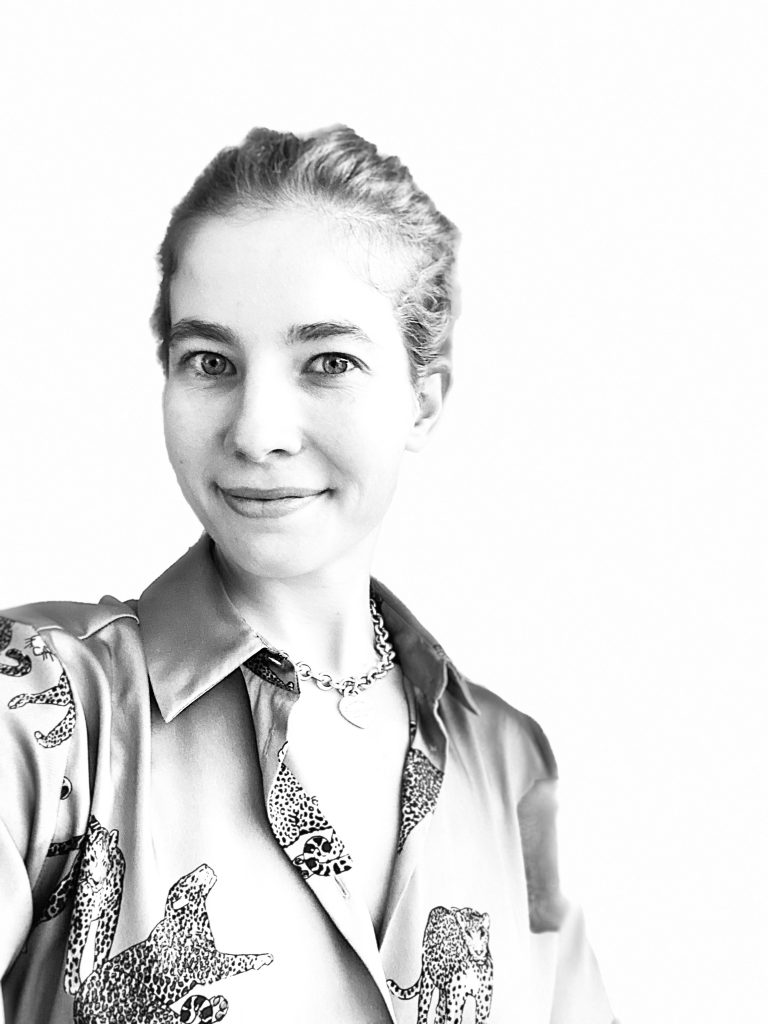 Carolina Valentine has never been lured to her death by any desert. In fact, she's quite fond of the Arizona desert, with its tangerine-pink sunsets and coyotes who lounge in the yard like bunnies; she has only had to pull cactus prickers out of herself a few times. Carolina writes speculative fiction, usually when she's supposed to be doing something else. Her work has also appeared in Strange Horizons. Find her on Instagram @valentine.deplume and on Twitter @carolinawrites.
---
If you enjoyed the story you might also want to visit our Support Page, or read the other story offerings.