written by David Steffen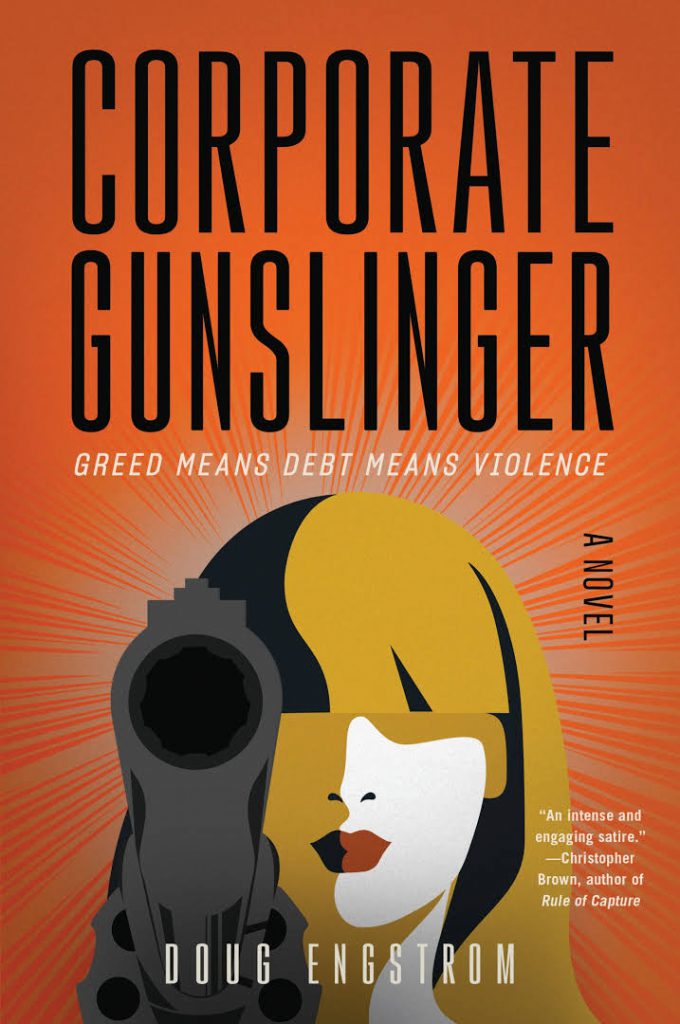 Corporate Gunslinger is a science fiction action/drama novel by Doug Engstrom premiering this week with Harper Voyager. Full disclosure: Doug has been a friend for years and is a member of the same small writing group as me, this review was based on an advanced reader copy from the publisher.
Kira is deeply in debt, so deeply that she has decided to sign a contract to become a gunslinger who settles disputes for a major corporation by representing them in good-old-fashioned gun duel (albeit with science fictional tweaks to the format). The story takes place in a sadly-plausible future United States where this is the norm. She must fulfill her contract to make enough money to have a chance of paying off her debt. The alternative is worse: lifelong debt slavery enforced by a chip that makes sure she is always under their control.
Kira is not the fastest, nor the most accurate, but she is working hard to get better at both, and her background gives her an edge that others don't have. She was a theater major hoping to make it big and she intends to use this the best she can to better understand her opponents and convey the persona she wishes to convey. If she wants to stay alive and in control of her own life she has to find a way to win matches and live with herself afterward.
This story is dark and not for the light-hearted, but I think that it is a glimpse at a future we would better avoid. Kira is a relatable protagonist though she is pressed into doing terrible things on behalf of her corporate employer to save herself. It is no lighthearted book but it is compelling and Kira is easy to root for in her seemingly impossible situation. I quite enjoyed it and am happy to recommend it.
Corporate Gunslinger's official release date is June 16, 2020. I hope you check it out!