written by David Steffen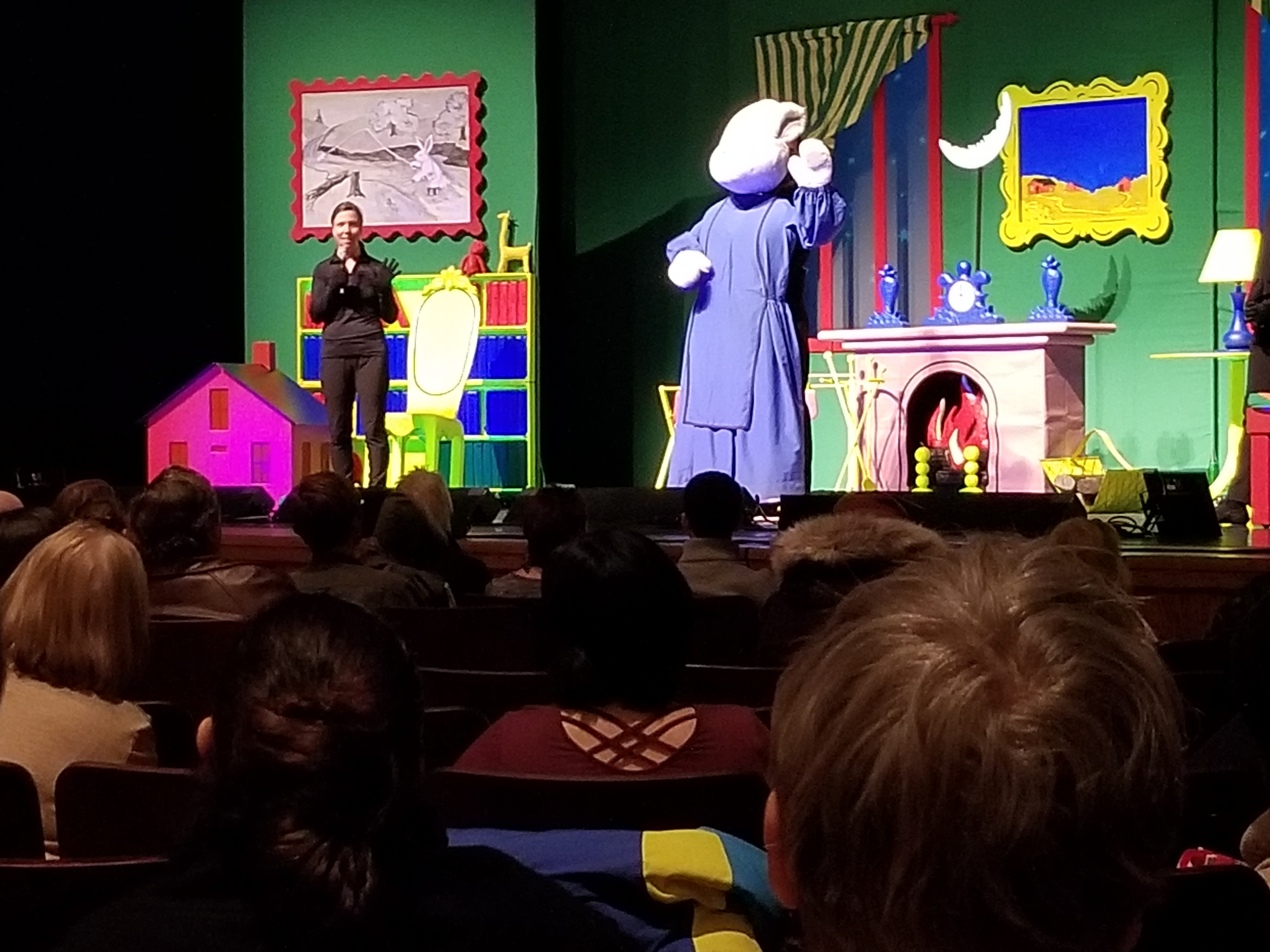 Goodnight Moon and The Runaway Bunny are two short theatrical presentations currently being toured by Mermaid Theater of Nova Scotia.  Based on the famous children's books written by Margaret Wise Brown and illustrated by Clement Hurd from 1947 and 1942 respectively.  Both shows are performed using puppets.
The Runaway Bunny is a semi-speculative tale where a young bunny tells his mother how he's going to run away in more and more fantastical ways and his mother tells him how she's going to find him in each case.  A sweet and speculative story of a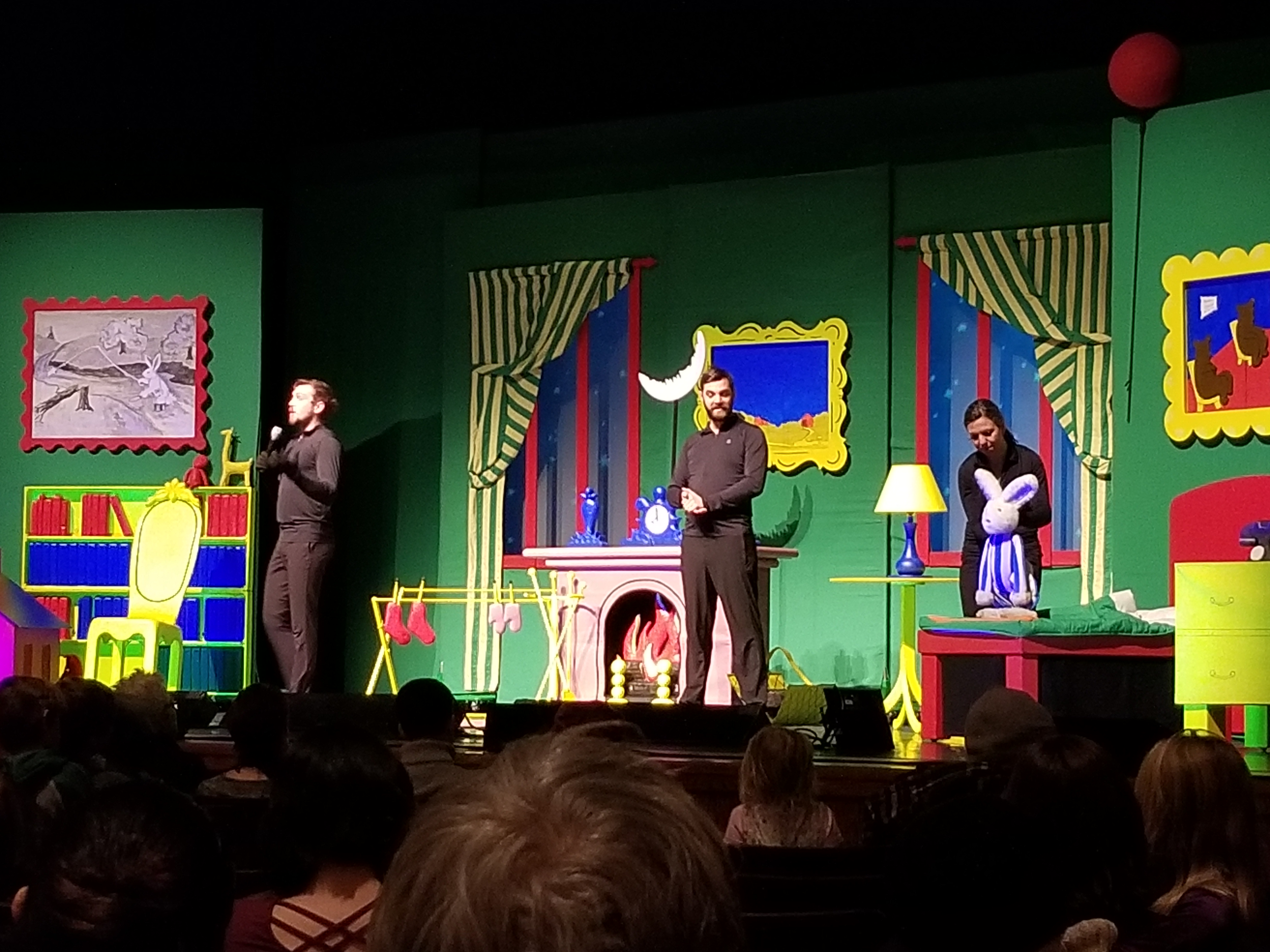 mother's love for her child.  Each of the scenarios is acted out with different puppets as the bunny and his mother transform.
Goodnight Moon is a bedtime story of an anthropomorphic rabbit and the room they sleep in, everything that surrounds them as they go through their bedtime routine.  This entire presentation is done on a set that glows under a black light to enhance the set details and mask the puppeteers who are wearing black.  No pictures were allowed during the show, but they allowed pictures of the set afterward and the puppeteers came out to show kids how the puppets work, which is what these pictures are from.  All in all, I enjoyed it, and especially if you loved the books when you were a kid or have read them to your own kids, it's worth checking out.