written by David Steffen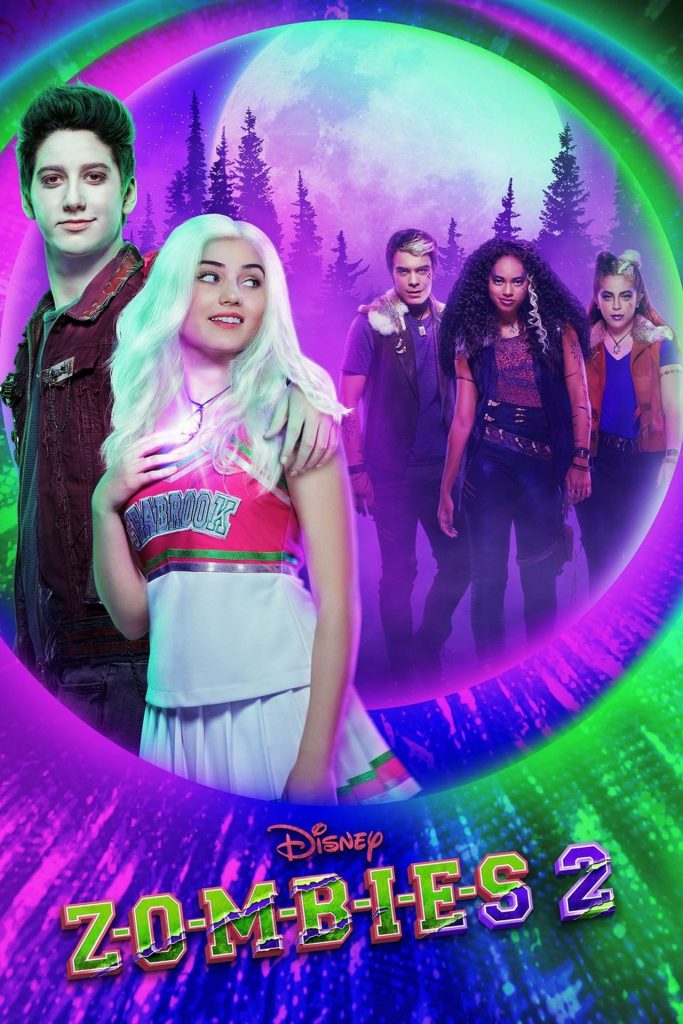 ZOMBIES 2 is a 2020 Disney Channel original movie musical romance, a sequel to the 2018 Disney Channel original movie (reviewed here). Headlining the cast again are cheerleader Addison (Meg Donnelly) and the zombie football player Zed (Milo Manheim) after the school integrated rehabilated zombies into the human culture in the town of Seabrook, the zombies rendered mostly normal by a newer technology called "Z-bands" that use electric current to help zombies retain self-control.
Zombies are gaining wider and wider acceptance, and now they will even be allowed to attend Prawn (the school's super-prom, renamed because of their shrimp mascot). That doesn't mean that everyone accepts the zombies as equals, but steps are moving in the right direction. Until now that zombies have started to be acceptable as normal, the whole town is thrown into panic when a pack of werewolves comes into town, with unknown intentions.
As with the previous movie, it's less about a sensible plot and more about setting up the musical numbers. There were more catchy songs in the first one, and in my opinion too much of the plot was spent with jealousy between the young romantic leads, particularly Zed's jealousy when Addison starts showing more and more interest in the werewolves because she doesn't feel like she fits in with any group.
But, not a bad teen musical movie, though the first one was catchier.