–Written by Frank Dutkiewicz–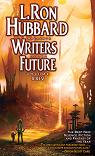 Yes, I know I am a year behind but I bought this book before 25 became available AND this edition can be found in the stores today. So for readers that like to browse and choose the reading material from books on a shelf, this review is for you.
ONE of the best pieces of advice that I read is if you are going to write short stories, you need to read short stories. What better way to follow that advice than by checking up on the competition. My first love is the anthology. I love reading a collection of short stories with a theme. The theme to WotF is very loose but the writers all have one thing in common, amateurs hoping to become pros. Here are the 13 writers that beat out Dave, Anthony, myself, and probably most of the people that take the time to read this blog for one the biggest prizes in amateur literature today.
A Man in the Moon by Dr Philip Edward Kaldon
This is the baker's dozen of the anthology. It didn't place in the competition but the judges liked it enough to fill out the book.
Gene Fisher-Hall is a terminally ill astronaut who wants to hold onto his job and wishes to spend the rest of days on the moon. He uses loopholes in the regulations, the press, and his folksy down-home charm to get his way.
I found this to be not much more than a story of a workaholic that doesn't want to hang it up, set in space. I did enjoy a scene where Gene needs to overcome his arthritic-like disease to avoid a disaster. A Man in the Moon is easy to fall into but it went on way too long. Halfway through I started to wonder if it had an ending.
Grade:Â B minus
Bitter Dreams by Ian McHugh
First place third quarter
Constable Robert Bowley defends a town in the outback of an Australia where magic is real and evil is part of the land. A nightmare has been released in the mines and turns a family in the bush into zombies. With the aid of a mysterious magician, Bowley and the rest of the town braces for an expected assault.
It is easy to see why McHugh's piece won first. He has a rare talent of writing intricate details that flow with the prose instead of dumping information as a lot of amateurs are prone to do. He does spend a lot of time describing minute specifics, and often that can get readers to tune out (I almost did at one point), but the story moved and the action was exciting enough to keep me anchored.
What I found particularly neat was our shadows are skittish things and will flee us when frightened. The magic man's shadows were trained hunters, searching like scouts for evil. My only complaint is the assault on the town seemed too much like an old B western, Cowboys vs Indians, climax. Bitter Dreams is a wonderful story. Based on this lone piece, I believe Ian McHugh is likely to have a very bright future as a writer.
Grade:Â A minus
Taking a Mile by J Kathleen Cheney
Third place fourth quarter
Viviana Fuentes is dead, much to her facsimile copy's dismay. Now the avatar awaits her demise, copies like her lasted ten days, twenty at most. Then another avatar shows up to offer her an alternative she never believed was possible.
Taking a Mile seized me right from the start. The first few pages are one of the strongest openings that I ever read. Then the story went in a direction that I wasn't satisfied with. What began as a tale of a person with a short life living out her last hours became an Asimov-ish story of an artificial wanting to be human. One problem I had was I wasn't sure what Ms Fuentes exactly was. Clone? Hologram? Computer generated humanoid?
Despite my disappointment, Taking a Mile is still a strong entry, worthy of its third place finish.
Grade:Â B
Crown of Thorns by Sonia Helbig
Second place fourth quarter
Marie is a kindergarten teacher living a devastated Perth in a future where a hot earth has flooded the coasts of the world and a planet wide drought leaves entire continents barren. To survive, the residents of Perth must subject their children to a test. A test to find the next Messiah. Only once in thirty years has a child passed this test. Then to Marie's worst fear, another of her students scores high.
Sonia hit a triple on her first swing with me. Gripping characters, compelling premise, and a future I needed to know more about. A story with more than one perspective is rare in the WotF anthology, it pleases me to see when one gets in. This tale started strong and shifted into high gear half way in. The ending (I am surprised to admit) I didn't see coming, extra points for that, and I found it touching.
I have read a lot of short stories (hundreds) in my lifetime. Some have had a plot that I still think of days, weeks, later. A very few (less than ten) I will never forget. Crown of Thorns is one that will stick with me for a very long time.
Grade: A plus
Hangar Queen by Patrick Lundrigan
First place first quarter and grand prize winner
GN 722 is the bomb, or rather the AI brain that serves as the guidance system for them onboard a starship. She is awakened from cold storage not knowing where her human friend, Marty, has gone. Sgt Joey Hart has taken his place and they start to form a relationship. GN 722, or Gina (what Marty used to call her) can't help wondering what happened to her old friend and overcomes her programming to find out.
This was Pat Lundrigan's 21st submission to WotF and like all the rest, involved robots and spaceships. The story is a heart-warming mystery. Gina is convincing as an evolved sentient computer. My only nit is the climactic scene comes off like a Star Trek solution.
It is not surprising that Hangar Queen won, it is worthy of the prize. It is comforting to know that despite 20 times of failing, it didn't stop Mr Lundrigan from submitting number 21. Congratulations, you bring hope to us all.
Grade:Â A minus
Snakes and Ladders by Paula R Stiles
Third place second quarter
Owen Anderson is a medic and the only one to survive a bomb blast in his alien/human infiltration team. In order to stave off death, he injects nano-organisms into his bloodstream. They aren't supposed to be more than a machine equivalence of a bacterium, but the micro bio-machines evolve in their micro lives and seek to find their god. If they get to Owens brain before they burn out, they just may get their wish.
The premise is great but the MC's hallucinations were hard for me to grasp. A very good opening line but it took me until page three to find my bearings. The ending fell a bit flat for me.
In past issues of the WotF anthologies, it would take me this long to find a story I liked. It is a testament to this year's issue that it took me this long to find one I wasn't thrilled about. The writing is solid but the story didn't grab me.
Grade:Â C
Epiphany by Laura Bradley Ride
Second place first quarter
Barker works in a traveling freak show. On Christmas Eve, the freaks rebel and kill their owner. Now a few want Barker's help to find a magic knife, one that will free him from an ankle bracelet that keeps him from performing magic on his own.
The opening starts out great and is rich with intriguing characters. Then the tale grows, much like how a fisherman's hands will drift further apart when recounting the one that got away. An awful lot happens in this story, and all in one night (it seemed like a months worth of adventure). Epiphany is one full adventure, too full for my tastes. The plot kept drifting which made the story something different by the end.
Grade:Â C plus
Cruciger by Erin Cashier
First place fourth quarter
Duxa is a planet maker, mankind's creation to rebuild its species that has fallen to a religious zealots plague. When her final human companion falls to the disease, she has only the recorded pleas on a dying race to keep her company. Duxa is set to build a world by destroying another. Yet the one she has chosen has a budding race of its own.
Cruciger is a story of a machine that plays god. Yet a god that is prone to making mistakes. There is a very human quality to her. I could feel the loneliness she felt in this piece. However, the story had a very familiar quality to it. Cruciger is a story that was written right but never really endeared me to it. Still worthy of a first place finish.
Grade:Â B plus
Circuit by J D Everyhope
First place second quarter
Compendium of Literature with Critical Commentary and Analysis is a book. A speaking one made for teaching in a time before the Red Plague. Lela's father believes such a book has no place in their world. Young Lela decides to take it for herself and leaves the book on to observe. The book lives through three lives and influences two great thinkers.
Circuit is the third story to be written from the perspective of a machine. I found it to be intelligent and deep in a deceptive way. In the opening, Lela's father wants to put the book away because it is filled with opinions and opinions can have an adverse effect on society. The book ends up proving his point in the end.
Ms. Everyhope managed to insert a cleverly disguised moral in this short tale, one that felt reminisced of Bradbury's Fahrenheit 451. Bravo.
Grade:Â A
A War Bird in the Belly of the Mouse by David Parish-Whitaker
Nigel is a World War One British flying ace that has been 'time plucked'. He now leads tourists over the hills of California to fight Germans in a replica of France in 1917. The Sopwith Camels and German Flockers are perfect recreations, with the exception of the harnesses that protect the flyers from harm. Nigel must contend with his German plucked counterpart, a Japanese man searching for his definition of honor, and an American marine who believes that Nigel is an antiquated relic.
I did not believe that I would like War Bird through the first few pages but the story grew, then captured me. A nice tale about pride, honor and duty. The surprisingly rich characters in this short piece all had different agendas, based on different ideas of honor from cultures separated by time. I did not like the title until I realized what the mouse was (duh). I found the ending very fitting.
Mr. Whitaker did a splendid job, especially since he had to win me over.
Grade:Â A minus
Simulacrum's Children by Sarah L. Edwards
Dr. Chanhausen is a 19th century inventor that makes others like himself, androids. He hires a street boy named Joseph to help him. He is working on his third creation, a female android, when he gets assaulted and his lab ransacked. The Doctor is at loss to know who is behind these attacks but fears it may be the one that created him.
Simulacrum's Children is a Frankenstein styled tale, except the monster is the one making the monsters. The scene changes are separated by dates. I was never sure if I was reading log entries or not. The story hinged on an emotional element centered on the Doctor's third creation, in my opinion, it failed. I never quite bought into her ascendancy. Although he was prominent in the piece, I don't believe Joseph was needed to tell this story.
Grade:Â C
The Bird Reader's Granddaughter by Kim A. Gillett
Third quarter third place
Catia is an orphan. Her father has died at sea and her mother has thrown herself into the ocean to be with him. She climbs the hill to join her grandmother where she learns the craft of fortune telling. Running through the birds does not always tell the whole story and telling ones future has its own ways of setting the course of events.
The Bird Reader's Granddaughter is a story of prejudice and superstition. Catia's grandmother is shunned by the town because of her gift yet blamed for all disasters. Visitors traveled for miles to learn their fortune but I never saw an instance in which they benefited from its knowledge. I did like the ending but the crux of the story, Catia's future, could have been avoided by a simple and obvious solution. Her grandmother, in my opinion, did the equivalent of leaving a book of matches in easy reach of a child that has issues with fire.
Grade:Â B minus
The Girl Who Whispered by Al Bogdan
Third quarter second place
Etelka is a whisper-girl. She and fellow whisper-girl are property of their High-One mistress. Etelka waits eagerly to be free of servitude, hoping that her father repays his debt. Whisper-girls are without the bones that others have. They roll along the floor like blobs. Their breath has the gift to rejuvenate others and accelerate growth.
It took me awhile to completely comprehend Mr. Bogdan's world. I still have a difficult time trying to visualize Etelka and Ibi and the manner in which they are able to move. The climatic scene worked well but the confusing politics and setting sapped to much of the energy from this story.
Grade:Â C
I have read about a dozen of the twenty-five additions of The Writer's of the Future Contest. In past anthologies I would find about three stories outstanding (A quality) but an equal number difficult to finish (D quality), with the rest in that B, C range. This addition I found the most satisfying one of the bunch.
The artwork on the cover of the anthology is a magnet for any reader. Of the art accompanying the stories within, I liked William Ruhlig's depiction of A Man In The Moon the best.
Writer's of the Future volume XXIV is a solid read. Entertaining from start to finish. If you haven't had a chance to pick up a copy yet, I recommend that you do.

Frank was shocked to learn there is such a thing as a word police. Convicted with Battery on the English Language and Assault on Good Taste he graciously plea bargained a deal. He occasionally does reviews for Anthony and Dave as part of his community service.
Frank has managed to get a flash fiction piece published in the latest addition of Space Squid (issue #8). The prosecution used it as evidence against him.