written by David Steffen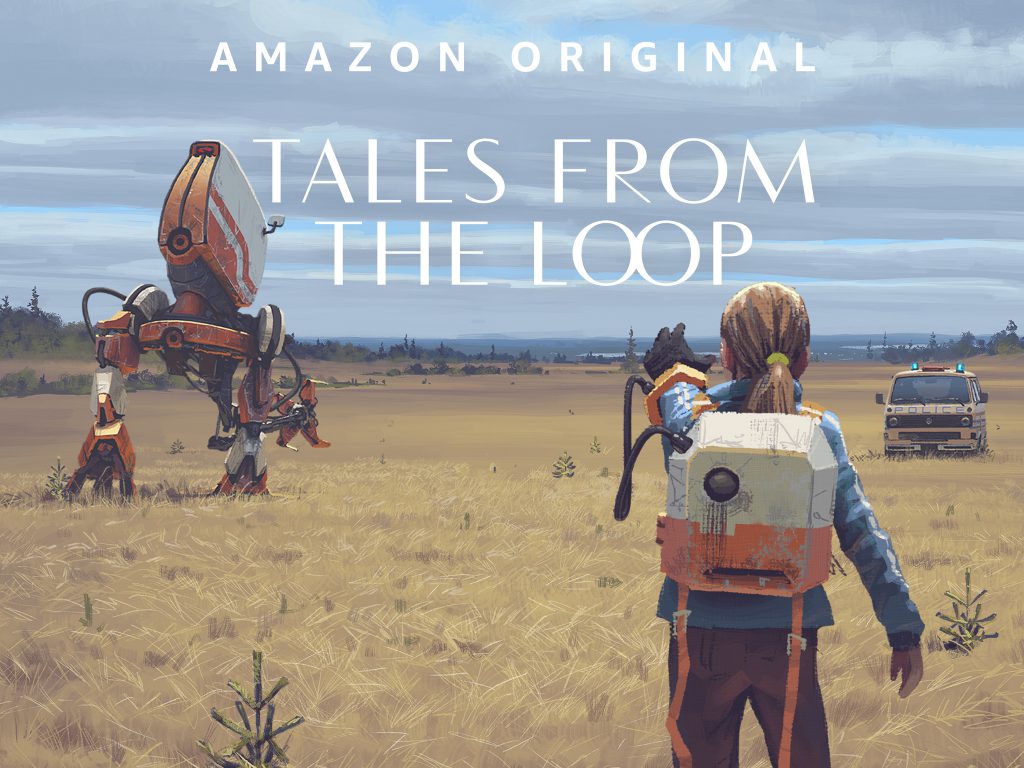 Tales From the Loop is a science fiction series with a montage cast that premiered on Amazon Prime in April 2020, based on illustrations from the narrative art book of the same name by Simon Stalenhag.
Underneath a small coastal town scientists have built The Loop, an experimental facility intended to unlike scientific secrets of all of the world's mysteries. Everyone knows The Loop is there, but very few people know much about it at all. But there are a lot of things that are odd about this small town, lots of little residues, side effects of the experiments.
While many of the cast members recur from episode to episode, each episode focuses on a different person or people encountering a different mystery, often some unforeseen side effect of some forgotten relic of technology cast off by the experimental facility. The first episode follows a young girl as she tries to find out more about what her mother who works at The Loop does for a living, and she is pulled into the strangeness for herself. Quite a few of the episodes deal with the subject of time in one way or another, from manipulating time, to the passage of time as we age.
This is a really beautiful and well built series. There are so many striking images, so many great moments. In many ways it feels like the best parts of The Twilight Zone, where someone encounters something strange episodically and you never quite know how it's going to turn out, but here all of these characters become familiar because even though each encounter their own strangeness their lives all interlock with each other, and the consequences from previous episodes still matter and affect the outcome.
One of the episodes in particular I found extremely powerful, episode five: "Control" where a man does the best he can to protect his family from the unknown. It's a powerful story about the sometimes foolish things we can do when we are afraid for our family.
It's hard to say very much about the series since each episode is mostly pretty well contained within itself, without spoiling something. But we very much enjoyed it, and if they make a season 2 we will definitely be watching!