written by David Steffen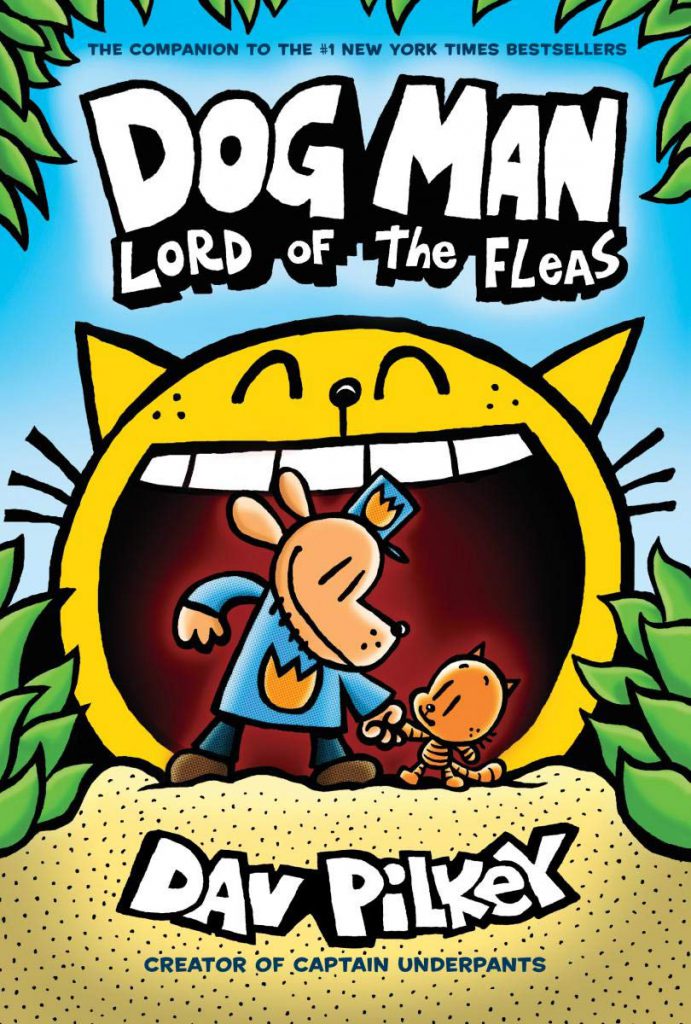 Dog Man: Lord of the Fleas is a 2018 graphic novel for kids, the fifth in the Dog Man series by Dav Pilkey (creator of Captain Underpants). The series so far has been reviewed here.
The story starts out as Dog Man (half dog half cop), Lil' Petey (friendly non-evil immature clone of the villain Petey), and 80-HD (their robot friend) form the superhero group Supa Buddies where they each have alter-egos that fight crime. Shortly after, Petey arrives claiming to be the psychiatrist Dr. Katz to take Lil' Petey too school, but soon is forced to reveal that he has done so under false pretenses because Lil' Petey is in danger. Lil' Petey's history is coming back for him as he recounts a story from when he was a child when he and members of his scout group were stranded on a desert island. Those other members have a grudge against Petey for his actions that day and they have returned for revenge!
Very fun series for kids, and simple enough that kids learning to read can make a lot of progress with a book like this, motivated by the humor to learn more.