written by David Steffen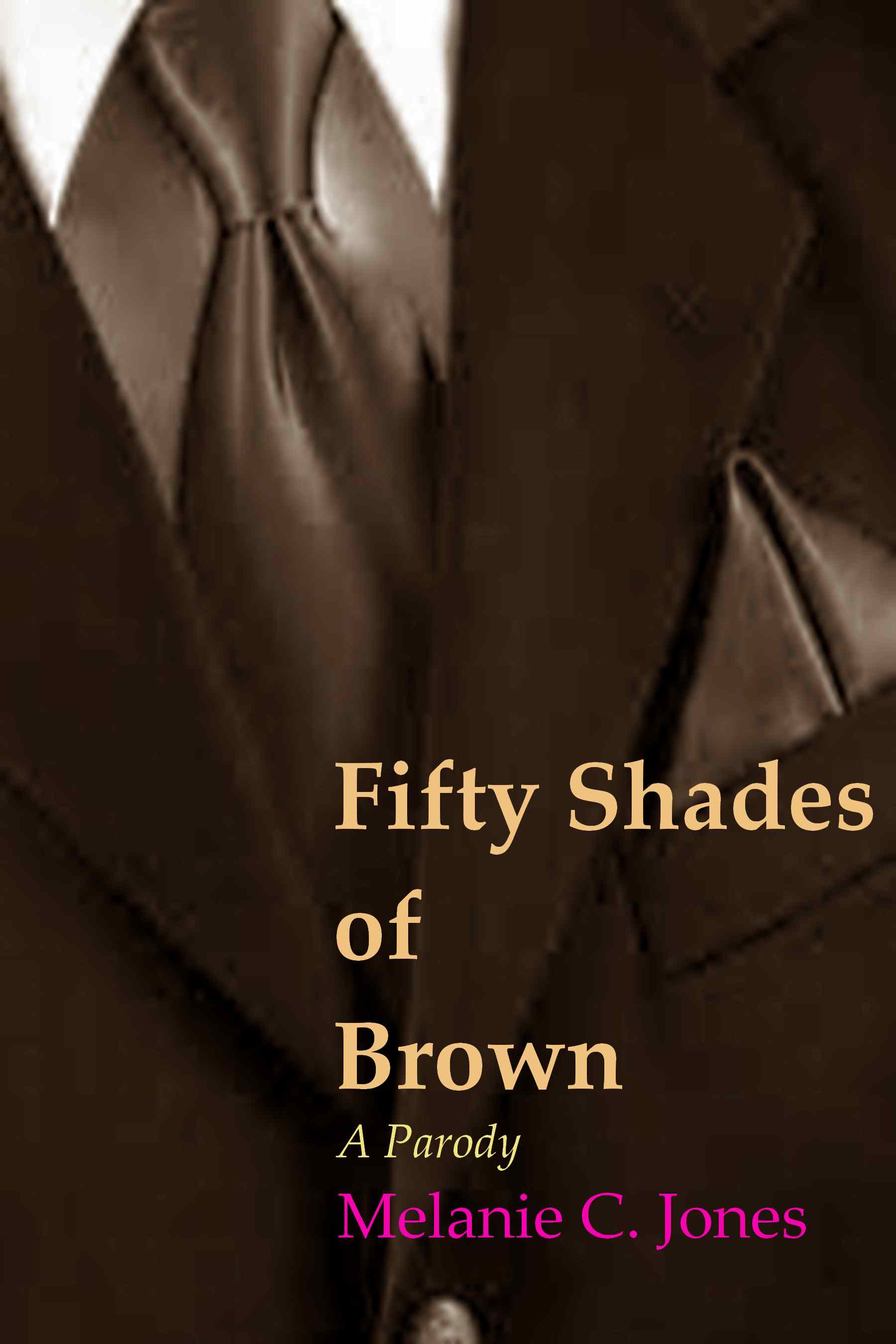 At this point pretty much everyone has heard of the very popular erotica book titled Fifty Shades of Gray by EL JAmes. In the off-chance that you haven't, it's the first book in a trilogy that has gained mainstream popularity, which is unusual. Erotica readers are some of the most voracious readers out there, but there are so many erotica books as a result that single books rarely rise out of the masses, and never to the degree that this book has, even becoming so widely known to inspire amusing Saturday Night Live commercials in honor of Mother's Day. If you want to know more about Fifty Shades of Grey, I encourage you to check out my review of the book that I posted not too long ago.
In the review for that book, parody author Melanie Jones left a comment for her parody of the popular erotica book, Fifty Shades of Brown. I read the free Amazon excerpt, and laughed out loud at the author's note which, among other things, referenced Encyclopedia Brown in ways I didn't expect. And I kept laughing as the story began, and I knew I had to read the rest.
To get the most out of this book, you should have already read Fifty Shades of Grey. Carol Drizzle's adventures are funny on their own, but you're not really getting the most out of it unless you are familiar with Anastasia Steele to compare and contrast. To enjoy it, you don't have to hate Fifty Shades of Grey, but you certainly do have to have a sense of humor about it. Melanie does not hold back in this parody.
The story follows very similar lines as its source material, following the protagonist in her last year of school as she meets the rich, well-endowed, millionaire, who becomes infatuated with her and invites her to be his submissive with a contract and all. Fifty Shades of Brown is a novella, a quick read compared to the original, which is about the perfect length for this kind of story–the jokes would get old if it were a full length novel. At this length it doesn't overstay its welcome.
Most of the book was extremely funny, including lots of little details like the chapter names that are each named after a shade of brown. Being a parody of an erotica, it's no surprise that much of the humor is lewd and crude. Occasionally it dipped into areas that were too mean-spirited about certain subjects to be humorous, but as a whole the book is very funny all the way through. The only other flaw that I noted was that our Disney-obsessed protagonist does not know the difference between Beauty and the Beast, and the Hunchback of Notre Dame.
Well, if you get the chance to pick up this book, I hope you enjoy it as much as I did.