The first thing to remember is that your memories are no longer your own. You're worth something now that you've been implanted, but only so long as you can remember something worthwhile.
You need to think about your memories in terms of who will consume them. What kind of mood will it give them? What do they want to feel? What food or drinks will be paired with the memory? Will they be remembering it alone?
Remember that while your memories may be yours, they are being recalled in the service of paying customers. You should never remind them of this fact, but always be aware that they are the ones with money and you are not.
This guide will tell you how to make your memories consumable. This being the introduction, I'll keep it brief and suggest some basic types and their pairings as a primer.
You need to understand that you create your memories by framing them. Without that frame, without the start and end point, all you have is the aimlessness of thought. You've doubtless already been given your code. Say it and the memory starts being recorded, say it again and it stops. Wait for at least 10 minutes, then you'll need an assistant to take the chip out of your head. You won't be responsible for inserting the chip into clients' implants, but you will be responsible for pairing the harvested memory with a meal that matches its feelings and sentiments well.
A note about the food: don't feel that it must match your memory in terms of place. Remember that feeling is the most important thing. More detailed recipes are available later in the guide, but you have authority (up to a point) in what you prepare.
The following are the basic types of memories you'll be serving, along with accompaniments that tend to work particularly well. For more details on these, please check the corresponding sections later in the guide.
1. Light Starters (Invigorating)
A principle selling point of our memories is the idea of being able to see the world. If you have been hired for this service, then you're probably from another country. The goal here is not to give the customer an in-depth understanding of your home culture. The goal is to give them something quick that they can appreciate without the awkwardness of being an outsider. Think of the most recognizable aspects of your culture. Festivals, holidays, and weddings are all perfect opportunities to showcase these.
While this memory should be true to your own culture, avoid any traces of nationalism, xenophobia, or racism. Holidays or celebrations involving your home country's government are best left avoided. There are appropriate dishes involving senses of melancholy or even tragedy. This is probably not one of those.
Suitable accompaniments: Mixed drinks, olives, vegetables and dip.
2. Light Starters (Calming)
The other option for a starter is to make this something that's relaxing rather than exuberant. Childhood memories work well, especially everyday moments that aren't dull.
I often used a brief memory from my own childhood, when I was around nine, just a memory of playing in my father's study. I built miniature cities from the books he had lining the walls, sitting in their streets, erecting towers and homes, making them so extensive I could wander among these towns of my own making.
That kind of thing is the only bit you need. Make sure to keep any associated bitterness these memories might arouse out of the frame. I would have to make sure not to think about the fate of those books in my father's study, my miniature towns burning up like the real city around them. I needed to avoid thinking of my father's uselessness as our home got drawn into civil war, all his respect and learning amounting to nothing in the face of guns, bombs, and fanaticism. Dwell on it as much as you need when you're not recording the memories, but you must ensure this doesn't seep into the harvested memory itself. Keep this recollection pure: a select moment frozen in time.
Suitable accompaniments: Warm drinks, garlic bread, any heated hors d'oeuvres.
3. Appetizers
Now it's more appropriate to bring in complications, things that might lend your memories a slight touch of melancholy, which is a necessary ingredient of nostalgia, after all.
Romance works well, usually the younger the better. Unless the relationship ended truly acrimoniously, you don't need to block out any awareness of its end.
I've personally had my best recollections from my late teenage years, my first entry into university. I recalled the giddy sensations of texting a girl and getting messages back, suddenly aware that she was reciprocating my interest. Or the first time I entered a new lover's apartment, walking through her rooms, over her rugs, into her kitchen, stopping by the bookshelves and walls to see what was on each, marveling at how she had created a better space to live in than I ever had, a space where I now wanted to spend all my time.
The knowledge of how these affairs will end gives them a nice sort of piquancy, but might not be necessary. I can only create memories from my own experience, and I've never had a romance that lasted. If you have a relationship that still survives, feel free to use it.
Suitable accompaniments: Wine, soup, salad.
4. Mains
This will change depending on what the customers want. If you're known for a certain kind of experience, you're likely to be selected based on that.
I liked to draw from my early twenties, years of being young and pretentious, let loose upon the city and thinking of it much in the way that colonialists approached the New World, "discovering" and conquering every other bookstore, coffee shop, movie theater, and ad hoc art space, years spent in a tangle of limbs, light night conversations, mid-afternoon hangovers, pieces for zines and webpages and small unread journals, various minor jobs and internships never paying enough, long stretches spent alternating between tiny walk-ups and my family's spacious, well-appointed home.
And with it comes the flood of memories from later, now bleeding into every one of these that I recall, the lovers married and moved, the friends drifted away, the art spaces long closed for lack of funds, the bookstores now shuttered or torched, the pretentious young men first denouncing political inequities in escalating shows of conspicuous intellectual bravery before later disappearing, one by one, just as they'd stood up. The journals no one even thinks to publish now. The family home charred and demolished, ruined by an errant shell and structural collapse, the handsome age of its structure finally proving a liability. The acquaintances and lovers and friends and bitter enemies scattered across the globe, finding succor and shelter wherever they could, just like I did, none of us having ever imagined that what we thought of as other place problems could happen to us.
The customers will actually want to remember this with you. It's a chance to be there at the Jewish neighborhoods of Warsaw before Hitler, Aleppo's old alleyways before Assad, Alexandria before the library was burned.
Just make sure to keep the bitterness out of it. Keep the feeling of loss, but watch out for that bitterness, and never implicate the customers. You'll hate them for their position, for making you remember, for being privy to your personal memories, but don't let that seep into the memories themselves.
They've paid a lot of money to relive the exact same things that you did, to live your memories over a nice meal and come out of the experience feeling enriched, educated, and aware. They will not forgive you if you spoil that feeling for them. If you have taken this job, you cannot afford to spoil that feeling for them.
Suitable accompaniment: Any food relating to your memories. Don't worry about authenticity.
5. Desserts
This is your chance to ease them back down. People generally don't pay to be depressed. Let them end with self-satisfaction. Give them another high, circle back to an earlier memory, something that should give the impression of added depth now that they've lived more of your personal experience.
I often remembered another childhood day, a soothing, wondrous early childhood memory back in my home, both my grandparents and parents there, the customer now knowing that eventually this home would be destroyed.
Alternately, go with another memory of lovers, girlfriends, husbands. A memory of the kind of day that only becomes The Perfect Day in retrospect, the one where your relationship was at a high point and the world seemed to align perfectly with it for one brief, single period of time. Keep it focused once more on that day, and context will do the rest.
Suitable accompaniment: Sweets, fruit, baked goods, tea, coffee. Avoid hard liquor.
6. Other Requests
Customers will have other types of memories they'll request. You have the power to fulfill these or not. Often these will be related to their own problems, and it's best to stay discreet about that. Fathers will want childhood memories in search of worse parenting than their own. Divorcees will seek out memories of love to contrast with their failed marriages. Spoiled heirs will request memories of hardship for a false sense of authenticity.
Sex, of course, is always a prominent factor. Don't be afraid to turn this down. If you choose to remember sex, it's likely to dominate your career in unsavory ways. It's where I drew my line, as if keeping out memories of bedrooms and backseats somehow meant that I'd maintained private dignity with people who had paid to literally pry into my head, turning my whole life into their product.
Then there are the requests for misery. Customers will want to "understand." It's best to give them what they think they want. Let them have memories from your home country of war, disease, rape, starvation, poverty. They'll pretend it's made them into a better person. Never remember your hardships over here, that's considered controversial.
Don't give them what you really want to. Don't open those gates and remember how bitter you are, how much you hate the customer no matter how well-meaning he or she is. Never let them know how they'll never truly understand you despite reliving your memories, and how you'll never be able to truly respect them.
Don't let them know about coming here, about your basic struggles to make a living, about being a middle-aged man who'd always depended on his education and was suddenly worthless when thrust into a country whose language he couldn't speak well. Of being prodded and scanned and analyzed just to get into the country, treated with constant mistrust, hating it more here than your devastated home. Of the literal walled cities, gated to separate people like the customer from people like you. Of how place of birth alone was enough to mean that they've been isolated from the rising seas and drying fields, the military coups and privatized drone strikes and food riots that shake the rest of the planet. Of how their world keeps turning after your own has fallen apart.
Don't remember these things. Don't remember your resentments. Don't remember your discomfort. Don't remember your self-hatred. Don't remember your humiliation. Don't remember being implanted so you can share more than you ever hoped to.
Don't remember these things and you'll be fine. Don't remember these things and you should have a full career, just like I once did.
Those bitter memories were the most satisfying thing I ever remembered, but they killed my career. The expensive implants are gone. The only work I could find is writing this guide for new employees like you. The only small rebellion that remains for me is typing and then deleting the same few subversive sentences into my drafts of this guide, too afraid to even send them on to my editors for fear of losing the scant salary I'm left depending on. Still, deleting these sentences is the only thing I now regret. My memories may be worthless once more, but at least they belong to me alone.
Now, please turn to the next page for a guide to proper implant procedure. I hope you enjoy your time working here.
---
© 2018 by Aaron Fox-Lerner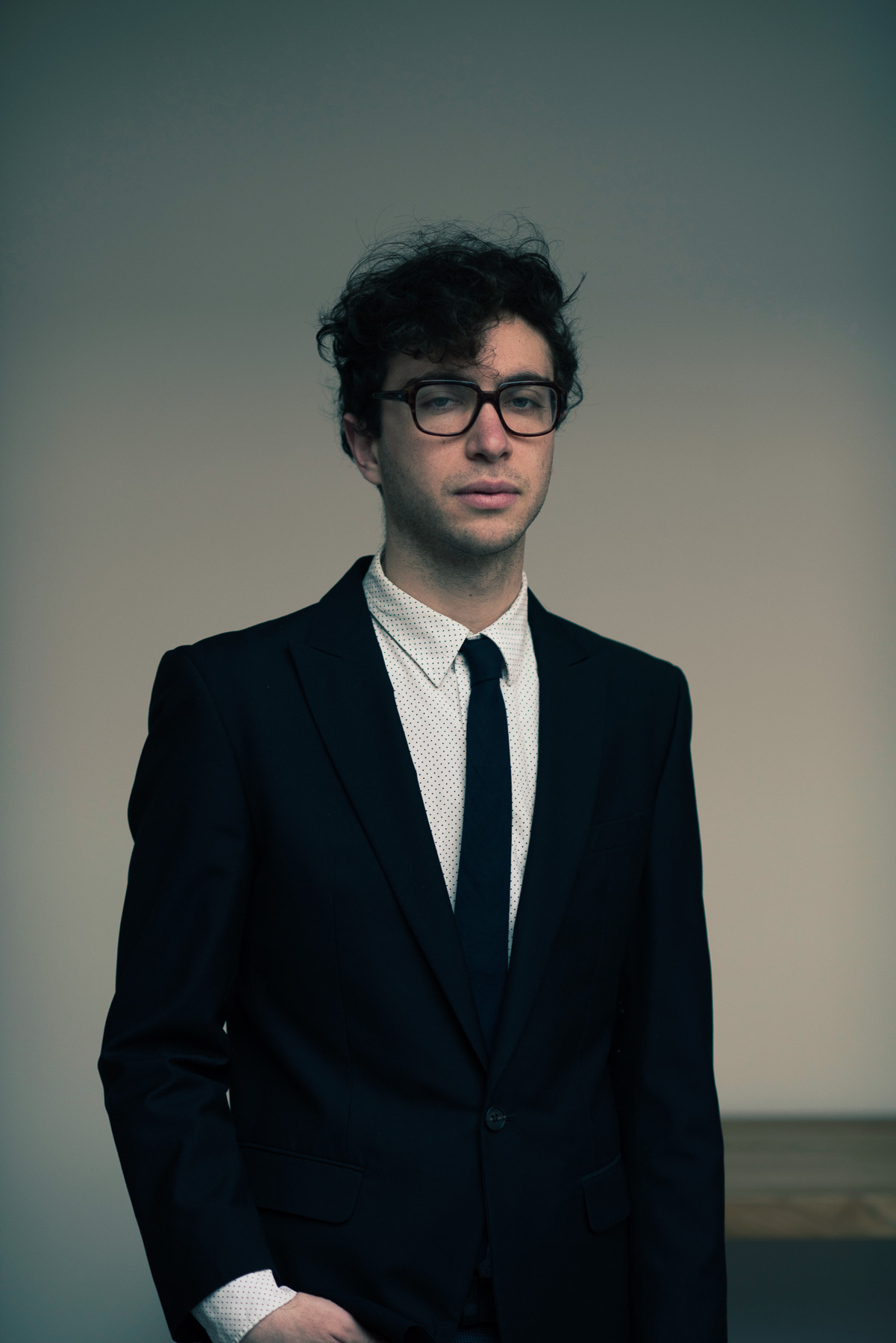 Aaron Fox-Lerner was born in Los Angeles and currently lives in Beijing. His fiction has previously appeared in Pseudopod, Grimdark, Pinball, the Puritan, and other publications.
---
If you enjoyed the story you might also want to visit our Support Page, or read the other story offerings.