Mapmaker Sayya draws maps in a florid script, each route a beautifully written sentence full of allusive meanings to guide people through the city and to bind the changing streets, for a moment, into predictability.
Goose watches (the) mist (that) gathers over (the) sea, she gives to one client to guide him to the house of his former lover, now widowed. It will lead him from the Goose Street market, where Sayya has come to deliver the map, to the widow's home, on a route that is not perfectly direct but not too circuitous either—in keeping with accepted ways of courting. A diacritic on the final vowel tells him which house on Sea Street is the one. The twist of her magic sets his feet on that specific route.
The founders of Nahn named all east-west streets with nouns. North-south streets were given verbs. Intersections acquired an array of optional prepositions and conjunctions. These words define the reality of the city. But language changes, and the streets lack stability when maps do not bind them.
Sayya sends a separate map to the widow, Sea fills (the) bowls lining (the) courtyard for rain or sea fills (the) pomegranates bobbing in (the) well. It's a double map, one route telling her to expect her former lover, showing the route to his house, if she chooses to take it. The map will arrive long before the suitor does, as he abides by Sayya's map, so the widow will have time to decide what to do, which sentence to choose. If she wishes, she can surprise him, reach his house even as he is reaching hers. Or, just as surely, she can reach him by waiting where she is. Or neither. The other map reminds her that she doesn't have to accept him, that there's help for widows—and all people—on Well Street.
The grammar of city streets is fluid, verbs and nouns shifting to other parts of speech as needed, open to word play and creativity.
(The) wise one sails (his) raft beneath frowning deities into leaping joy is the personal map Sayya writes for her route to her favorite market, ensuring the streets do not change while she is on them and committing herself to take that route. The market is not on Joy Street, though—there is no Joy Street in Nahn—but Oak Street. Oak does not fit the verb before it, and the dwarf oaks do give her joy, so in the fluid effects of her magic, the map is still true.
On Frowning, or the Street that Frowns, a banker accosts her, recognizing her by the tell-tale robes of a mapmaker, white and emerald with designs of golden thread. "I'm in need of a map. A small street that keeps moving away from me." Brusque, imperious. She knows already she'll give him an unnecessarily complicated map to take him out of his way. "It's a house on Sea Street. Its owner died, and I need to claim payment."
The widow. Could be anyone, she tells herself, but Sea Street is short and coincidences are seldom random in the city of Nahn. "I don't conduct business during errands. Come to my shop on Sage Street." She deliberately gives him no map. Let the streets lead him astray. Let them shift into uncertainty at all the wrong times. Maybe he'll delay, anyway. Maybe the widow will fall in love and be whisked away in time for it not to matter. Or she'll get help on Well Street and pay off her late husband's creditor. So many maybes in the unmapped future.
She shops in the joy of dwarf oaks, letting the tiny acorns smooth away the rough recollection of her encounter with the banker. Her bags full of food and new cloth, she heads back to the Street of Wisdom.
The banker is waiting when she arrives at her shop. Without doubt, too little time has passed for the widow to have found help from either a lover or charity.
As she suspected, the widow's house is his target. Her station means she must acquiesce, must sell the man a true map. She weaves a route, wordy and awkward. Goose swims in the teakettle running sunward through whispering loaves (that) eat (the) placemat making (the) sea. A terrible, nonsensical sentence.
"What kind of map is this? How does a teakettle run?"
She says only the standard phrase of her craft, binding him to it. "It is the route."
When the banker leaves, Sayya races through unnamed cross-alleys to Sea Street. The former lover stands outside the house, holding wildflowers. Their stems wilt, and his hopeful face is braced for disappointment. Sayya marches past.
The widow sits beside the window, clothes the white of mourning, hat the yellow of one who is soon to set mourning aside. "Mapmaker Sayya. I received your message, thank you. But I haven't made it to Well Street yet."
"It may be too late. A banker is coming to claim your home."
The widow's head droops.
"Do you have the money?"
She shakes her head.
"What about your lover…"
"I couldn't. Someday, maybe," her voice barely a whisper. "But not yet."
Sayya closes her eyes to picture the street. There'd been a walkway beside the house, too narrow for a cart.
"What do you call the alley outside?"
"Nothing. It doesn't—"
"I know it has no official name. What do your neighbors call it? What's its name when you think of it, when you imagine the way it leads back between houses?"
"I don't… Something little, fast, I guess?"
"Swift?" Sayya flattens a blank map paper on the floor.
"Yes, that's it, exactly."
With careful calligraphy, Sayya writes a quick sentence. Sea gathers, divides into swift sea. Below she repeats the swift sea with the diacritics changed. Pen-strokes to define the world. She glances out, sees the widow's lover sitting in the plaza in the other direction. She doesn't want to force the widow to go that way, if she isn't ready.
"Run this to Gather Street and back. Enter the house through the alley door. Quick."
When the widow returns, the map-spell is binding. She clutches the paper to her, and it's clear from her eyes that she's seen her lover, that she is not opposed to seeing him, but still feels conflicted.
"Following the map," Sayya says, "he will no longer find your house. It will take him a time to realize he's lost, a time to find me and complain, a time for me to prove his error and correct his reading so he can find you again. Three times, that is how long you have to find help. Go to Well Street for a lender to bridge you over until you know what you want. Your lover awaits you, if you wish, but his waiting does not bind you."
After accepting the widow's thanks, Sayya leaves by the alley—Quick Alley, the Alley of Swift Feet—which cuts across many city blocks, easing into the name that Sayya has granted it. Sea swiftly swiftly sails the wise one home.
---
© 2022 by Daniel Ausema
1100 words
Author's Note: This story was one of several I wrote from prompts for a friendly writing competition at Codex. The story had to involve a piece of writing with an unusual property, which ended up taking a fantastical twist. Some of the messages that Sayya turns into maps were inspired by other prompts in the competition as well.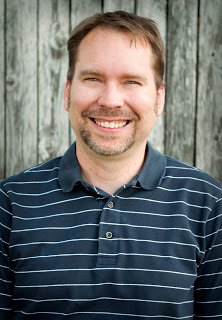 Daniel Ausema's fiction and poetry have appeared in many publications, including Strange Horizons, Fantasy Magazine, and Daily Science Fiction, as well as previously in Diabolical Plots. His high fantasy novels of The Arcist Chronicles are published by Guardbridge Books, and he is the creator of the Spire City series. He lives in Colorado at the foot of the Rockies.
---
If you enjoyed the story you might also want to visit our Support Page, or read the other story offerings. Daniel Ausema's story "The Blood Tree War" appeared here in April 2016, and his story "Three Days of Unnamed Silence" appeared here in October 2017.