written by David Steffen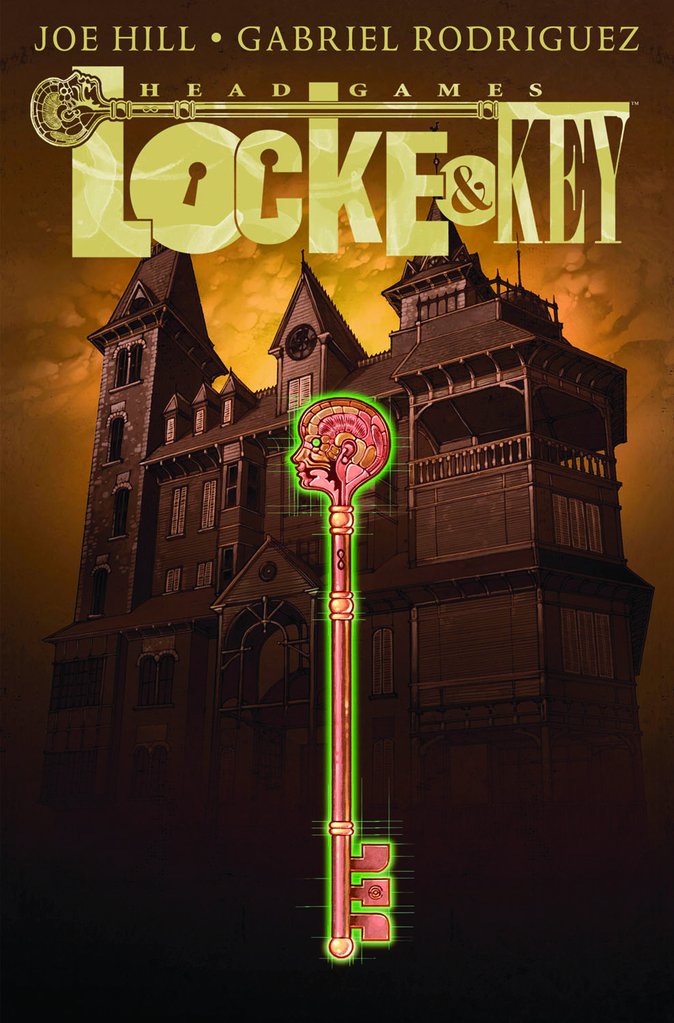 Locke and Key Volume 2: Head Games is a collected group of comics written by Joe Hill and illustrated by Gabriel Rodriguez and published by IDW publishing. The individual issues that make up the collection were published between January-June 2009. Volume 1 was previously reviewed here.
In the previous volume, the Locke family move to Key House, an old family estate in Lovecraft Massachusetts. They are a mother and their three kids: Bode, Tyler, and Kinsey, the father of the family murdered not long ago by a teenager who then escaped from a mental hospital and tried to kill them all again in Lovecraft with supernatural assistance from a mysterious and powerful enemy that has a history with Key House.
The kids have discovered that Key House is full of secrets: among other secrets they have discovered supernatural keys scattered around the grounds that have bizarre and mind-blowing powers: such as the ghost key which allows the user to separate their spirit from their body for a time and observe others on the grounds invisibly and silently.
Sam Lesser, their would-be murderer is dead, but the supernatural creature that enabled his escape is still at large and they don't know what she wants. They can't get any help from adults, whose minds are dulled to the magic of Key House. When a local teacher is murdered in his own home, signs start to pile up that it's only the beginning.
This volume introduces my favorite of all of the keys in the series, the head key on the cover page, which sets up a lot of fundamental ideas for later books and really solidifies Rodriguez's illustrations as chilling and bizarre and fun.
Highly recommended!