written by David Steffen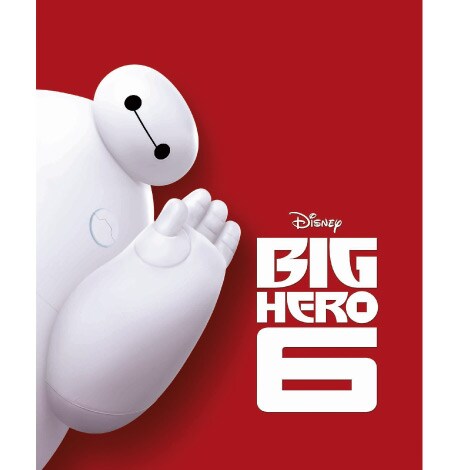 Big Hero 6 is an animated action comedy science fiction movie released by Walt Disney Animation Studios in 2014, which is loosely based on the Marvel superhero team of the same name.
Hiro Hamada is a 14-year old high school graduate living in San Fransokyo (a combination of San Francisco and Tokyo apparently?), who spends his free time building robots to fight on the illegal underground bot fighting circuits. His big brother Tadashi shows him to the advanced research lab where Tadashi has been spending his time inventing a balloon robot with nursing capabilities, and Hiro quickly makes friends with the other young researchers as well as the lab's director Robert Callaghan who invites Hiro to apply to join the lab by entering something in an inventing competition.
Soon after, a disaster at the lab takes the life of Callaghan and Tadashi, and Hiro is left to pick up the pieces of his life. But Baymax was in Tadashi's bedroom at home at the time of the accident, and activates to help Hiro cope with the loss of his brother. Hiro recruits Baymax's help, and the help of his friends, to get to the bottom of the accident at the lab.
Baymax is lovable and hilarious from the first minute he's onscreen, in part because of his unusual architecture as an inflated balloon built around a flexible skeleton, built to be nonthreatening to help with his healthcare functionality. Even as he gets pulled further and further away from his core purpose for the sake of the story, Baymax's focus is always on helping Hiro heal from the loss of his brother. This is both funny and sad. Funny, because Baymax is always so well-meaning, he is always looking out for others at all times, that he interrupts action scenes to verify that what he is doing is helping Hiro feel better. Sad, because he is so trusting and Hiro honestly takes advantage of someone he calls a friend, by pretending that a quest for revenge is equivalent to grief counseling.
Spoilers in this paragraph: I normally don't discuss big plot points in reviews, but in this case I wanted to talk about a particular point that did bother me, although I like the movie as a whole. This ongoing choice to take advantage of Baymax comes to a head during one of the major climaxes of the show when Hiro asks Baymax to kill in the name of his quest for revenge, and Baymax can't harm a human being because of his programming. Instead of trying to understand this, Hiro removes his healthcare programming chip, which is like lobotomizing a friend because your friend doesn't agree with you. I feel like that was more than just a mistake, that was a mind-rape of a friend who trusted him, and while the movie made it clear that was a bad choice, I felt that it glossed over the consequences.
But overall, loved the movie, lots of fun action, lots of funny stuff. Great for kids too. Since we watched the movie, my 4-year-old asks me on a daily basis "Do you remember the Baymax movie?"