1. Jeter and Amir were neither thugs nor terrorists. They were dumb kids, plain and simple. They meant no harm to anybody, human or alien. They were armed with blatantly obvious toy guns and throughout the whole ordeal they used PG language.
2. They weren't turned into ash. Weren't deleted from existence with the pull of a trigger. There was no disintegration ray involved. The alien guarding the main gate used vasoconstrictor-based pistols. That's how Jeter and Amir died, from internal bleeding. The medical report that wasn't shown on TV confirmed it.
3. Many have speculated about why they tried to trespass on the Ansaj military base. To the three main theories I say: no, no, and no. They were not spies (Jeter and Amir? Two twenty-something nerds who couldn't even jump over a fence? Please!). They were not thieves. They were not on drugs. They were, however, like most of us, in search of money and fame.
4. Right before dying, they didn't shout, "Allahu Akbar!" or, "Go back to your home, alien scum!" like many make-believe eyewitnesses have reported. What Jeter and Amir really said was, "Where's the kaboom?" They were quoting Marvin the Martian from Looney Tunes (heck, they were even cosplaying as him) in what was supposed to be the title of the video: WHERE IS THE KABOOM? [PRANKS OUT OF THIS WORLD].
5. Jeter wanted to become an actor, having never experienced the grimier sides of LA. Amir was to start college in autumn, convinced by his parents that this was the best he could do with and about his future. The two of them first met not on Craigslist, like one CNN article clams, but through a workshop on successful public speaking.
6. They were wannabe YouTubers. Unable to find an audience on their own, they had accepted to work for a 1-million subcribers prankster channel in exchange for exposure and two hundred bucks each per video. For their debut video they were to shoot aliens with Nerf guns, shout quotes that might appeal to 90's kids, and try their best to get a reaction out of the aliens. Little did they know the aliens couldn't recognize a fake weapon from a real one.
7. Once they stopped panicking, the aliens did their best to resuscitate Jeter and Amir. They even called the county sheriff's men, but it was too late by then. I know: I was one of the three guys filming the "prank" from a safe distance.
8. One thing the mainstream media actually got right: the aliens are not at fault here. But neither are Jeter and Amir. Yes, they did something reckless expecting no lasting consequences from it. But they were pushed, manipulated, brainwashed even. The only one truly at fault here is Mitchell Joysel, founder of the PrankedYaHard YouTube channel. He convinced them what they were doing was legal and socially acceptable. That they would get a shitload of views out of it. "If you have any second thoughts," he told them, "think about this. You could be the first humans to prank an alien—ever! You do this, you're gonna be mentioned in history textbooks for centuries to come." Jeter and Amir—their only sin was stupidity. The greedy, boorish prick here is none but Mitchell Joysel.
9. The Feds got a hold of the CCTV footage showing Jeter and Amir's attempt at a prank and subsequent death. Not on our footage, though. I still have my perspective and so does, unfortunately, Mitchell (he bought the recordings from the other two cameramen; I didn't want to sell mine, didn't seem right to put a price on someone's death). He is going to release a video this weekend, has it scheduled already from what I've been told. He's going to preface it saying the Feds had threatened him with a lawsuit or some BS, but that he felt morally obliged to share it with the world, to show the people the truth. Don't believe him, guys. It's all a ruse. He doesn't care about Jeter or Amir or any of you. All Mitchell cares about is making easy money. Which brings me to us. I am posting this video to ask you guys to: not watch whatever Mitchell's going to release, to dislike it to hell, and to flag it for violent or repulsive content. Please, guys. I get it, Jeter and Amir shouldn't have done what they did, and maybe they deserved to die. However, that doesn't mean that some thirty-something douchebag comfortably sitting in his LA flat should benefit from all the spilled blood. Do you really think that sounds right? I don't. People say the YouTube community is heartless, immature, and toxic. The worst online community out there—or at least one of the worst after 4chan's. I've been on YouTube for a couple years now and I know you guys are capable of nice things. So what do you say we prove them all wrong? Let's come together once more and stop Mitchell Joysel from monetizing this tragedy. Alright? Thank you, guys.
---
© 2018 by Willem Myra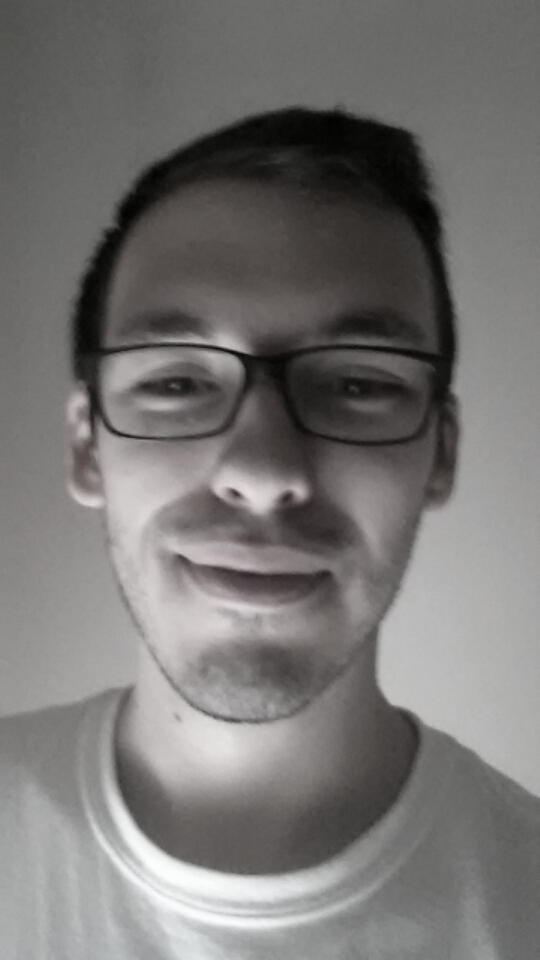 WM is the author of a surreal fiction chapbook, Kennel-born, out from Thirty West in the summer of 2018. His work has popped out here and there in Litro, Geometry, AntipodeanSF, and elsewhere. Drop him a line @WillemMyra
---
If you enjoyed the story you might also want to visit our Support Page, or read the other story offerings.