Content note (click for details)

Content note: coerced surgery, cannibalism
You will just have woken in your bed. Time is short. You are groggy, I'm sure, but it is important you pay attention and do not leave – do not move – until this recording is finished.
Listen: marketing is everything.
Corporations spend trillions to delineate histories that could exist, sculpting nuance and favorable scandals in the service of cultivated intrigue. All press is good press: an ancient koan.
This is why we do what we do in the colony. The mythos of Ranvanni IV, parlaid during prime-time and burbled between mouthfuls of gin, is an essential part of what allows us to command a premium price for our products.
Good marketing saved us all.
After the withdrawal of funding by the Hattani-Weld-Roskin Exploration Company following five successive years of underwhelming mining productivity, the colony had to turn to alternative economic streams to ensure its ongoing viability – in truth, to ensure its survival, so far on the fringes of galactic society. What we lacked in accessible mineral seams, we possessed in a cornucopic ecosystem, rich in life forms unlike anything else the galaxy offers. And after years of subsisting on restricted supplies, we had developed an expert knowledge of how to prepare it.
Less than a decade later, our cuisine is legendary. Consequently, representatives of Hattani-Weld-Roskin are now negotiating to repurchase ownership of the colony, but it is the leadership's belief that a better bargaining position can be obtained with further discoveries, and thus we must expand our market capitalisation through all available means.
In that spirit, I detail here the history and specifics of some of our more famous dishes, to be instructive to you.
I have left you a snack on your bedside table. Chew carefully. Pay attention to the flavor, that mouthfeel. I taught you to be observant.
*
Boiled, the tendons of the snow-cow – named for their bovine-like physiognomy, their four stomachs, and the ice that tinsels their horn-buds – develop an enveloping sweetness, meaty, with under-notes of anise. Fried, they secrete neurotoxins. We learned this the hard way in our first year of colonization, when Hjalmar died on livestream. His death took exactly three minutes, forty-two seconds; I counted as I watched, forcing myself to acknowledge my responsibility for the incident. A biohazard crew was required to extract the body. Everything about Hjalmar had been rendered poisonous, unpalatable, even the spit left crusted black on his chin.
After the incident, snow-cows were no longer exsanguinated. Instead, we dumped them wholesale into vats of scalding water. In a quarterly mining report, colony analysts detailed that the change had improved productivity by seven point two percent, a record high. Hattani-Weld-Roskin encouraged further experimentation with local food sources to reduce their long-haul resupply costs.
*
In accordance with standing colony orders, Edelstein, upon accidentally discovering that a split-open rock contained red meat, scooped these innards out with his fingers (he described the texture as "similar to a warm tar, claggy, but with an added unctuousness reminiscent of the juice of rotted meat") and sampled the meat raw. He experimented with depositing the meatstones at various points along the shore and in streams and rivers, as it subsists on filtered particles and is thus flavoured by its environment. It remains unclear if the later loss of his hair and nails was a side effect of a primarily-meatstone diet or of the increased solar radiation he was exposed to before appropriate genetic protections were provided to colonists.
The meatstones, one off-world chef later said, are most delicious when cooked into a mousse, folded with double cream and salted egg yolk, a touch of cayenne, some lemon juice. For best effect, serve with ginger-garlic vinaigrette.
Edelstein did not agree. The colony provided no official comment. When dealing with off-worlders, it is critical to remember that the end goal is always profit.
*
Are you still chewing the sample? Good. Don't swallow yet. It's important you savour the layers of taste.
*
Upon contact with temperatures above forty-two degrees Celsius, the flesh of the swallow-tailed glass mantis becomes edible for precisely seventy-two seconds. Texturally, it has been described as creamy, fatty, tallow-like between the teeth. The taste is more complex: powerfully umami in the beginning before it lightens, inexplicably acquiring a delicate, pleasing milkiness.
After seventy-two seconds, however, the experience sours, both literally and metaphorically. The meat emulsifies into charcoal and vinegar, a taste comparable to someone else's bile. For that reason, cognoscenti will pay millions to lightskip one of our expert chefs from the edge to the core to serve their corporate banquets. It is a novelty, and our first marketing success. We gambled everything to make it known. Such gambles are the only path to success for those not born to it.
The fact that the glass mantis' cousin – more populous, more beautiful, fronded with magenta instead of dull shades of peach – comes with all of the flavor but none of the drawbacks is never advertised.
Besides, I would keep them all for you.
*
We lost Hawkins, de Ruiz and Patel to fits and convulsions, pink spittle foaming on their lips and drying immediately into grotesque structures like clouds at sunset, before we realised the meat of the Ranvannian lamb was poisonous when cooked in individual cuts, having previously roasted them whole on a spit.
I was sitting in the canteen with them when it happened. I have always made a habit of eating in the canteen with the other colonists, so the colony saw I shared the risks. I had a lamb steak upon my own plate. But for a few seconds, you would have been orphaned then, young as you were. You are better prepared now, I hope.
The stomach of the lamb – lamb, of course, shorthand for this creature that has a woollen appearance, though in truth its exterior is filigree bones growing like spiraled feathers from the endoskeleton – is an excessively alkaline environment. Cooked whole, the stomach bursts inside the lamb and these alkaline juices soak through the carcass, breaking down the poisonous enzymes and giving the meat a sharp bite, like horseradish puree gone to mould.
For the purposes of cooking more efficient portions than an entire lamb at once (an inappropriate serving portion for gatherings of less than twenty), a stomach may be kept in the parlour and the juices poured directly onto the steak from the oesophageal opening. Due to the high alkaline content, the stomach is not at risk of rotting, and it ensures the juices maintain more flavour than if decanted into a glass container.
No one outside of the colony knows this, of course. Publicly, we have maintained that the practice of preparing Ranvannian lambs whole is sacrosanct, a religious imperative. The reason is simple: galactic decree states that all cultural practices must be observed without failure. Because of this, we sell the ruminants by the herd.
*
We do not make salt of our dead. That part is pure gossip.
*
The boandiu is a tree not unlike the terrestrial banyan, named for the sound it makes in the monsoon season. All parts of the plant are edible, including the roots, the nervous system, and the primitive cerebrum embedded in the heartwood. The shoots are a particular delicacy. Roasted with cashew-butter, seasoned with sea salt and black sugar, they can achieve a taste and texture not unlike the finest meringue.
More adventurous diners, however, prefer to consume the brainstem whole, ungarnished save for some balsamic vinegar, a tang of apple honey. The resultant flavor has been compared to crème brûlée, subtly spiced with garam masala and something ethereal. The process inevitably kills the boandiu. Because of this, we possess legislation outlawing the practice. Because of this, our poachers make millions, assisting tourists with their fantasies of devouring a protected species. Practicality supersedes sentiment, my darling. I hope you understand this applies equally this morning, when you have woken up alone. It is not because I do not love you. Never that.
Of course, in order to maintain appearances we occasionally and without warning dispatch patrols to hunt and kill the poaching parties, though never when the richest clients are in attendance.
*
The Raptor Albatross is a large bird-analog with a wingspan exceeding ten metres. It feeds on large sea life, plucking it from beneath the surface with its sixteen serrated claws. The natural concentration of alkaline metals through the marine food chain means the Raptor Albatross is unsuitable for human consumption except at one stage: foetal. The eggs are challenging to retrieve from the eroded cliffspires along the coast, a terrain that precludes the use of hover vehicles and requires colonists to climb by hand, exposed to the threat of the parent raptors and their claws. One day, when I return, I will show you the scars I have earned myself. Procurement is made more difficult by the size of the egg, in the region of 12 to 18 pounds, which also necessitates a long cooking process, slowly brought up to boiling over the course of sixteen hours.
This cooking process must be done from fresh; the egg cannot be frozen, as the piquant flavour and smooth, tender texture of the foetus is only brought out by the slow reaction of its enzymes in the steadily rising heat. Freezing the egg kills the foetus and renders the cooked dish brackish and rubbery. More importantly, it divests the dish of its hormonal cocktail – a dead albatross cannot fear, cannot feel its nerves bake, its blood bubble to steam. As such, the foetal albatross would not taste of its final moments. This is unacceptable.
Of course, such a requirement presents an obvious economic challenge, which you will have already noted: if viable eggs are dispatched to customers, they may choose to incubate the egg and begin a breeding program of their own, undercutting our supply. For this reason we only ever sell the eggs singly, though of course we also keep the black market well stocked for those who wish to purchase a second; it will afford them little success, as it is the parents' diet of Ranvannian fauna that lends the egg its flavour. Divorced from the alkaline biome of the planet, the cuisine becomes quite pedestrian.
*
Every civilization must have its trademark drink, a beverage representative of its culture, its foibles, its myriad secrets.
Ours is simple: a brandy recalling the flavor of Hungarian pálinka, so saccharine that it must be cut with gulps of red brine. We use real apricots, real pears, mash and meat both, nothing allowed to waste. The taste, while uniformly sweet, can vary depending on the supplier. Some keep it pure. Some add cardamom, pure cocoa, kaffir lime, bold flavors to distract from the way the sugar congeals on your teeth. And some use apomorphines, engineered for tastelessness, to seduce the unwary.
All, however, share a fundamental ingredient: the fermented seminal fluid of the Vacant Shark, matured for 8 months in the harsh sun.
You can see why we are so proud, and why I have never let you drink it. I love you too much for some things to be acceptable.
*
Did you taste that?
Consider the fat and how it has been flavored by repeated consumption of the boandiu; the crème brûlée texture, its velvetiness. Compare and contrast the taste with the meat itself, succulent umami bomb, underscored with anise and molasses. No livestock in the universe is so tender.
The cuisine of Ranvanni IV derives its unique flavour palette and signature bite from the particular chemistry of the native biome. To a large degree, it is self-perpetuating and connected: the fauna tastes as it does because it eats the other fauna, and if bred off-planet and fed on plain nutrient paste, it loses its unique properties.
There is one species that has, up until this moment, not been sampled and sold. Early specimens had too varied and foreign a diet to titillate the galaxy at large; it is only the second generation of colonists–your generation – that have been raised on a consistent Ranvannian diet, enough to flavour the meat.
And no-one has had a richer, more varied diet than you, my daughter, a fact you must concede. That was a strip from your upper thigh, prepared quickly. Imagine how a better cut might taste: first brined for a day and then roasted with a marinade of brown sugar, cumin, chilli, fermented blue krill.
I have taken your legs before departing on my lightship; you must forgive me for taking yours and not another's, but successful leadership is built upon shared risks, and I must be willing to sacrifice you for this cause. The proletariat are children, in their way. They subside on the stories we make for them; narrative underpins every aspect of Ranvannian life, in the end. I expect you to inherit the leadership one day, and so this is another gift for you: your own myth; the leader whose very flesh bore the blessing of prosperity.
And oh, daughter of mine, I hope you forgive me for taking both your legs. The rich always want seconds, are inevitably starved for more, more, always more. And we cannot risk this venture failing. We must give them what they want. You understand this. If we can drive a high investment now, the sunk-cost fallacy will ensure our survival even if market economics cannot: we must lure as many bidders as possible to the auction of rights. We will make a success of your sacrifice. You will thank me for it later.
You may not believe there will be a market for human flesh, but if I have learnt anything in two decades of trading food to the rich and indulgent, it is this: there is a customer for every experience.
Besides: what else is power if not an appetite for human flesh?
---
© 2021 by Cassandra Khaw and Matt Dovey
1100 words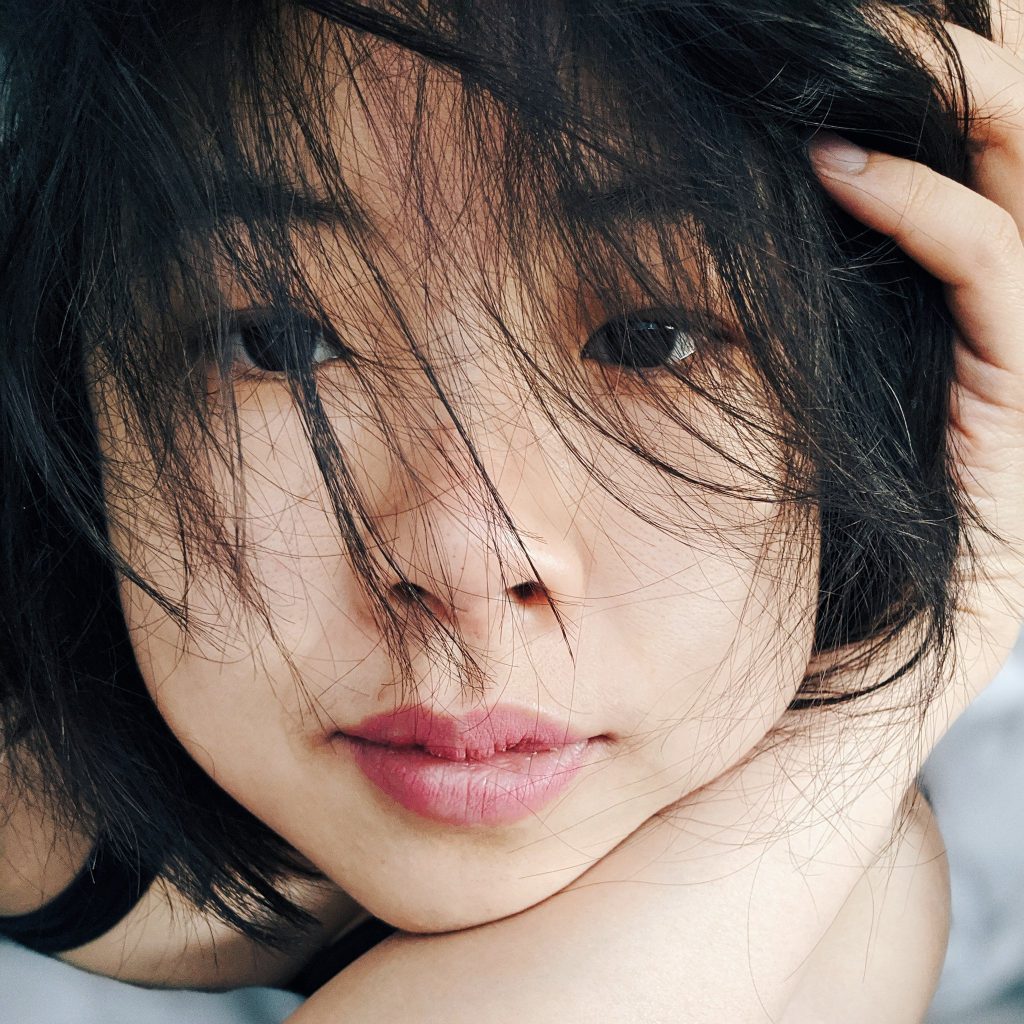 CASSANDRA KHAW is an award-winning game writer, and currently works as a scriptwriter for Ubisoft Montreal. Her work can be found in places like Fantasy & Science Fiction, Tor.com, and Year's Best Science Fiction and Fantasy. Her debut novel The All-Consuming World comes out in 2021.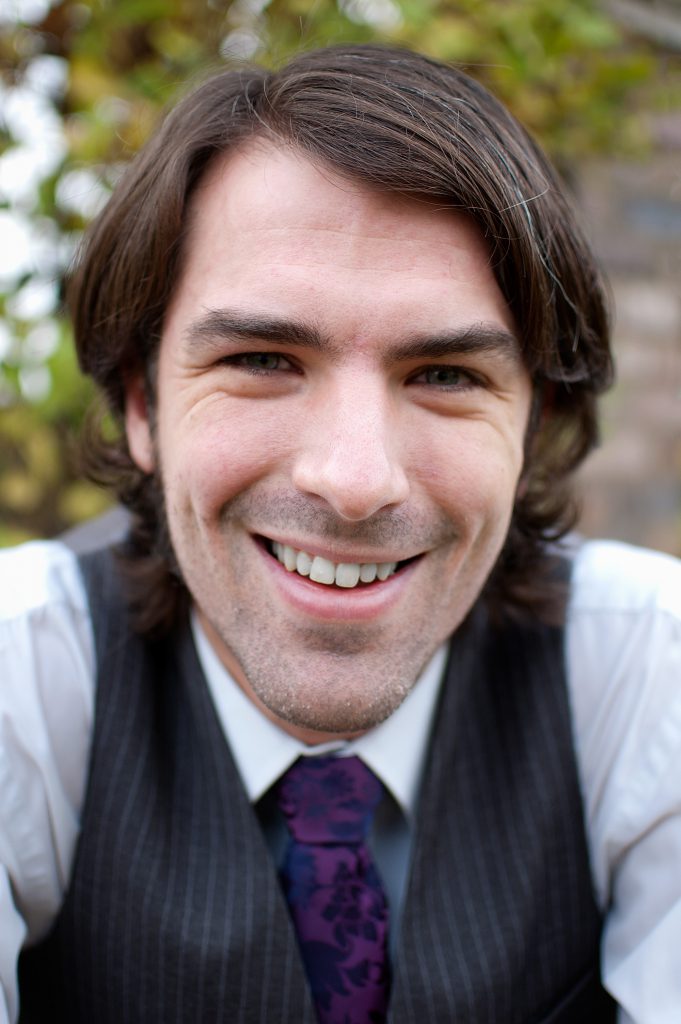 Matt Dovey is very tall, very English, and most likely drinking a cup of tea right now. He now lives in a quiet market town in rural England with his wife & three children, and despite being a writer he still hasn't found the right words to fully express the delight he finds in this wonderful arrangement. His surname rhymes with "Dopey" but any other similarities to the dwarf are purely coincidental. He's an associate editor at PodCastle, a member of Codex and Villa Diodati, and has fiction out and forthcoming all over the place, including all four Escape Artists podcasts, Analog and Daily SF. You can keep up with it all at mattdovey.com, or find him timewasting on Twitter as @mattdoveywriter.
---
If you enjoyed the story you might also want to visit our Support Page, or read the other story offerings. This is Cassandra Khaw's first story in Diabolical Plots, but her story "Hammers On Bone" was reprinted in The Long List Anthology Volume 3 in 2017. This is Matt Dovey's fourth story in Diabolical Plots: his previous stories were "Why Aren't Millennials Continuing Traditional Worship of the Elder Dark?" in 2019, "Consequences of a Statistical Approach Towards a Utilitarian Utopia: a Selection of Possible Outcomes" also in 2019, and "Energy Power Gets What She Wants" in 2021.