"This is the real thing? None of that synth-sludge?"
"Yes, sir. Direct from Earth."
"And it's the best you've got?" Quincy eyed the glass on the robowaiter's tray. He should have ordered a bottle. He would need more to help unravel the stress of his turbulent negotiations with the Wattlars, who had rejected yet another contract. At least this outpost had an overpriced restaurant where he could run up his company's expense account.
"Highest quality and price, I assure you. You may access my Integriport–"
"Yeah, yeah…" Quincy waved his hand, the gesture cue enough for the robowaiter to spit out a coaster which landed on the table with a soft plop. In a ballet of hydraulics, the robowaiter plucked the glass off the tray and set it before Quincy with the exaggerated grace of a suitor presenting a rose.
"Will that be all, sir?"
"You know, on Earth, they pop the cork in front of the patron, so it can be inspected for dryness, and they show the bottle so that–"
"You requested a glass, not an entire bottle," the robowaiter spun its upper torso away from Quincy and sped off. Quincy held up the glass by the stem, examining its deep burgundy contents by the overhead light. He brought it down below his nose and inhaled.
"Cannibal."
That word, that accent, the derisive tone — Quincy knew it referred to him. It made the scent of fresh blackberries he just inhaled turn rancid. He turned his head and expelled his breath away from the glass. There, seated the next table over were a pair of Arthruds. Common in this sector, especially at spaceports, they enjoyed a reputation as damn good mechanics despite being an insufferable race of know-it-alls. To Quincy they looked like a cross between an armadillo and a giant bipedal lobster, with outer bodies covered in segmented plates and a second set of arms beneath the first. The adult and child were eating what appeared to be shards of cardboard soaked in neon anti-freeze. The child could not be more than seven molts old. Both bobbed, jostling their plates, which made squeaky noises like balloons being rubbed together. They did this when laughing, or passing judgment, or both. Quincy rolled his eyes, turned away, swirled the glass and inhaled again. He tipped a sip and rolled it around his mouth with his tongue. Yes, yes, blackberries, currant, a touch of clover, anise, oak…
"What is he drinking?" asked the child.
"I believe it is called 'wine.' It is a death drink."
"Will we get to see the Earther die?"
"No." Squeaky balloon sounds sputtered out of the adult's body plates. "I meant death as in dead. Wine is made from the dead. As I said, they are cannibals."
"Should we leave?"
"No, don't worry. They only eat their own."
"If another Earther comes along, will they try to eat each other?" The child looked around the restaurant. Quincy moved his wine aside and turned to face the Arthruds. It was one thing for two adults to spout their ignorance, but quite another for an adult to imbue such bigotry on a child.
"Excuse me, I'm sorry, I couldn't help overhearing…" Quincy stared into the adult's face trying to lock onto the creature's three eyes with his own two. "Perhaps you received some faulty information. Earth people are not cannibals."
"It is well known throughout the galaxy that yours is a cannibalistic race." The adult met Quincy's stare, crossing his midarms across his midsection.
"You're wrong. I don't know where you heard this propaganda, but it's false and insulting."
"On your planet, do you not bury your dead?"
"We bury them, but we don't eat them."
The adult raised a plated brow above its top eye and turned to face the child.
"Earthers bury their dead in the ground in graveyards where the bodies decompose. They sow their strange plant life into these yards. The plants send their roots into the soil and suck in the fragments of the dead. Then the plant blooms and bears fruit. Fruit containing bits of the dead. Fruit they then eat."
"Where are you getting this nonsense? We don't plant fruit trees in graveyards." Quincy could feel a vein in his forehead throb. The adult pointed at the glass of wine with the spindly third digit of his upper right claw.
"Is not your 'wine' made of grave juice?"
"Ahh! Here's your confusion. Wine is made from grapes not graves. Grapes are fruit grown in vineyards, not graveyards." Quincy reached for his glass. The adult raised two plated brows and leaned towards the child.
"The problem, Dewlis, is that Earthers have many words in their languages that mean the same thing. They use these to confuse others about what things really are. When you point out their error, they complain that it was a mis-understanding or a mis-interpretation. Beware when an Earther says 'mis'." The adult turned back, his eyes drawn to the vein now bulging on Quincy's forehead.
"You are not the authority on Earth languages, Mis-ter. What is your name?"
"Spureb. And yours?"
"Quincy. And I'm going to prove you wrong." Quincy threw his arm out blocking the robowaiter as it attempted to zip between tables. The waiter's upper torso spun around twice before it stopped to face him.
"Yes, sir?"
"Tell us, waiter," Quincy held up the wineglass. "What is wine made from?"
"Grapes."
"And where does this wine come from?"
"Earth, France, the Bordeaux region."
"St. Emillion? Pomerol?" Quincy took a sip.
"No sir, Graves." The robowaiter spun back and zipped away.
"Bah Za!" Spureb pointed two digits and a folded claw at Quincy.
"No! Listen, that's just the name of the region. The waiter mispronounced it. It's pronounced 'grahv' with a short 'a'. A different vowel sound. It's French for gravel. It's the name of a French wine growing region. It has nothing to do with graves. Don't mistake a vineyard for graveyard."
"The Earther said 'mis' twice!" Dewlis smiled at his father. They bopped in amusement, squeaky laughter reverberating like an orgy of balloon animals.
"Just stop and listen!" Quincy pounded the table. "A vineyard is a yard where grapes grow, a graveyard is a–"
"They are both 'yards' then, a measured plot of land, yes?" Spureb created a square using his four arms.
"Yes, but—"
"Yet you pronounce the 'yard' in vineyard as 'yerd'. A different vowel sound. Is this a mispronunciation?"
"Uh… no, because, uh…"
"So yard is a word pronounced two ways, but means the same thing." Dewlis said. "Like 'grahv' and 'grave'."
"No! They are two different things" Quincy threw his hands up, then grabbed his wineglass and poured a gulp into his mouth. "You know, even if a vineyard was planted on top of a dead body, we don't eat dead flesh directly, so we're not cannibals."
"Suppose they are two different plots of land, as you say." Spureb sat back in his chair and clacked the digits of his upper claws together. "You still contaminate your soil with your dead. If an insect eats a leaf from a plant in your 'graveyard' then flies into a 'vineyard' and dies in the soil and the vin plants eat the soil with the dead insect, then you eat the fruit of vin plants – you have eaten pieces of your dead."
"No. Because what I've really eaten is molecular compounds. Someone dies, they're buried, they decay. Maybe a bug eats some of it. When the bug dies it decays into simpler molecules, water, proteins, amino acids. So a plant uses these nutrients and produces fruit that someone may eat. So what? Everything gets recycled. Broken down and recycled. It's the nature of the universe."
"That may be the nature of your planet, but not the universe."
"Oh yeah? What do you do with your dead?"
"Our dead become art. That is the proper way to honor them."
"Art?"
"My great ahdmah won the Op Culbet for her work on great pahdah," said Dewlis.
"He's hanging in the Brachalach, our finest museum." Spureb tapped his claw on his chest plate. "And what a stunning piece he is. Great ahdmah bent his spine into a semi-circle and beneath this, draped the flesh of his pale underbelly. Over this setting moon motif, she sprinkled the glittering shards of his shattered neck plate. His top abdomen is broken open and from the center, triangular strips of muscle are strung outwards in all directions like a blazer blossom. Here, his left claw, stained in ochre bile, is curled in a fetal ball. The fourth digit, bent impossibly backwards, protrudes like a stamen. And no matter where you move to look, that digit seems to follow you. His head top hangs upside down strung from a series of tendons like a rain basket that… Bah! I'm talking to a flabedah!" Spureb threw three of his arms up in the air.
"A flabedah?"
"That's Arthruder for uh… you have no word in your language. It means someone who does not understand or appreciate what art does for a soul."
"Uh huh."
"Ah! I forget. You Earthers believe the soul leaves the body after the body is no longer self-animating." Spureb flailed his four arms and swayed back and forth.
"That's silly!" Dewlis squeaked a series of chuckles. "Soul is made of body. How can soul leave body? Silly!"
"Dewlis, this is what Earthers believe." Spureb cooed in sing-song. "We should not ridicule their beliefs."
"Ha!" Quincy plunked his glass on the coaster. "You cut up bodies to make rain buckets. So you chop up souls."
"The soul may be divided, but it is not separated. It is recombined with the body into a more appealing form of art. Most souls find it agreeable."
"And how do you know they find it agreeable?"
"In the silent hours if we stand before our ancestors and relax our minds we can hear their voices whisper to us."
"Zul Ahdmah whispers to me," said Dewlis.
"Yes, she tells you to stop slumping so much."
"No, she tells me I am entitled to extra Kerzyhisses, for I will molt large."
"She does not. You are only imagining that."
"Yeah, you creatures molt," said Quincy. "You drop off chunks of body parts. What happens to the soul of those parts? You couldn't possibly save every single— "
"We re-ingest them. That's what we're eating right now." Spureb speared a boiled body plate with his fork. "We eat only our own souls, not others', thank you."
"I don't like the taste of my lower abdomen," said Dewlis.
"Well, you better eat it, or you'll be incomplete and never get displayed in a good museum."
"What do you do when your art decays?" Quincy tossed a gulp of wine into his mouth.
"It does not decay. It is all how-you-say — varnished. We are not primitives that allow our dead to decay into pieces that end up in the food supply and get mixed in with other souls and eaten and—"
"Is that why his abdomen is so large?" Dewlis pointed his claw at Quincy's belly. Quincy silently cursed the station's greater-than-earth gravity, which made him heavier, compressed his breath and pulled his belly downwards, causing him look flabbier than he really was.
"Yes," said Spureb. "That is where they collect. No soul, even a piece of soul, wants to be expelled as waste."
"Alright, look, my… stoutness has nothing to do with souls in my body. Extra weight is caused by fat cells that accumulate because… Look, it's not souls, OK?" Quincy's grip tightened on the glass.
"You bury your dead in the ground, your plant life eats from this ground, breaking up souls and—"
"Your information is ancient. Burial is hardly done on our planet anymore. Real estate is too expensive. It's more common that we cremate our dead." Quincy twirled the wineglass by its stem. He felt tingly; the alcohol must be kicking in. He sat back and sighed, expecting another round of squeaks.
"Cremate?" Dewlis turned to his father.
"Cream is a white goo." Spureb's face plates shifted out of symmetry. "Earthers whip it up and serve it on their desserts."
"No! That's not what it is!" Quincy bolted upright.
"Cream-ate… 'Ate' means that they've eaten it!"
"No, no, no! In cremation the body is burned into ashes."
"What do you do with the ashes?" Spureb's voice was low, his neck sunk into his upper torso.
"Scatter them in the wind." Quincy turned away, took a gulp of wine, and clenched his fists expecting another round of squeaks. But the Arthruds were silent, the only sound, the grinding of Quincy's teeth. Quincy turned back to find Spureb staring at him, eye plates askew, breathing hole frozen open. Dewlis turned to his father.
"Pahdah?"
"Millions of Earthers die every year on your planet." Spureb's eye plates pinched together and his ears recoiled into their sockets. He held his upper claws close to his chest. "Your atmosphere is full of corpse dust. Your populace breathes in burned up pieces of souls!"
"That's enough!" Quincy pounded his arm on the table and rose from his seat. "There are no…" He paused to catch his breath. "Souls in… dust!"
"Pahdah, the Earther is breathing funny."
"He appears to be experiencing withdrawal. Not enough soul dust in this atmosphere for his cannibal addiction. Perhaps the grave juice isn't enough."
"You… No… Uh…" Quincy sputtered, struggling for balance, the tingling in his arm growing painful.
"He just spit dead Earther juice at my head!"
"Move back, Dewlis. I don't understand what is happening. He may have angered the souls he has consumed by denying their existence."
"You puchh… you achh…" Quincy grabbed at the table with his right arm.
"Look how red he glows." Dewlis stared at Quincy's face.
"He is blushing. Earthers do this when they have embarrassed themselves." Spureb leaned in to whisper to Dewlis. "It may not be proper for us to view his shame, let us look away."
Spureb and Dewlis turned their backs on Quincy. They heard a thud and waited a couple of minutes to allow Quincy's fit of shame to pass before turning back.
***
"And he died, right there."
"How awful," said Kerlew, a lovely female Arthrud that had stopped by Spureb's garage to pick up a replacement part for a centrifuge. Spureb led her on a tour, casually watching her shuffle along the corridor and smiling as she eyed his collection of shiny metal plates and polished tubes.
"The staff tried to reset-animate him by pulling his merry-cardio muscle, but they were so incompetent, they pushed instead of pulled. Apparently, his heart was attacked by his massive coronary gland. "
"Such strange physiology."
"Terribly awkward situation. Nearest relative some twenty light-years away, employer in debt due to careless expense management, neither willing to pay for transport. And you know Earthers – they would have just expelled him into space."
"Barbaric."
"And despite his hubris and ignorance, he was amusing and we did feel sorry for him. We told the authorities we'd take him, and so, there he is." Spureb waved his two left arms towards a corner in his garage gallery.
"Aja! Fantastic. Do their legs really twist like that?"
"No, that's Spiasoc's explication. He was able to make the tissue flexible through plastination. A preservation used on Earth during a brief enlightened period when–"
"You got Spiasoc?" Kerlew's eyes widened with interest.
"Yes." Spureb crossed his four arms over his torso and arched his back to raise his top segment just a little. "Spiasoc is quite eager to break convention with work on other xenophylum." Spureb turned to look at Quincy and smiled.
Quincy's body sat on a pedestal made of his leg bones. The flesh of his boneless legs, peeled in long ribbons and twined with muscle and tendon, spiraled in a double helix down to the floor. Thin slices of his brain, stained green, were attached along these vines; the flat sides of each angled upward, seeking light. The skin of his mid-section was shorn away. His intestines, flattened, dyed brown and cut into three by eight slats were arranged to form his torso into a barrel. Deflated lungs protruded from his back in a V spread, mottled fairy wings insufficient for his bulk. His arms burst out between slats, left switched for right with elbows bent backwards. One hand reached towards barrel bottom for a dangling spigot, while the other held up the aorta stem of a goblet carved from his heart. Quincy's neck stretched out from barrel top, his crimson colored Adam's apple rupturing through the middle. Above his furrowed brow, the top of his head was sliced off and thrown back like a jar lid. In the open skull, a helter-skelter tower built of brain matter cubes rose toward the ceiling, looking as if it might collapse at the faintest wayward breath. Quincy's dead eyes stared at the goblet tipped towards his mouth. The pureed burgundy of his liver spilled over the goblet's rim forming a long droplet that hung frozen in mid air. His tongue, stretched through parted blue lips, strained to reach the glistening drop, but only succeeded in tightening the knot at its center.
"Such an honor for the Earther," said Kerlew.
"He finds it agreeable."
---
© 2018 by Jim Moss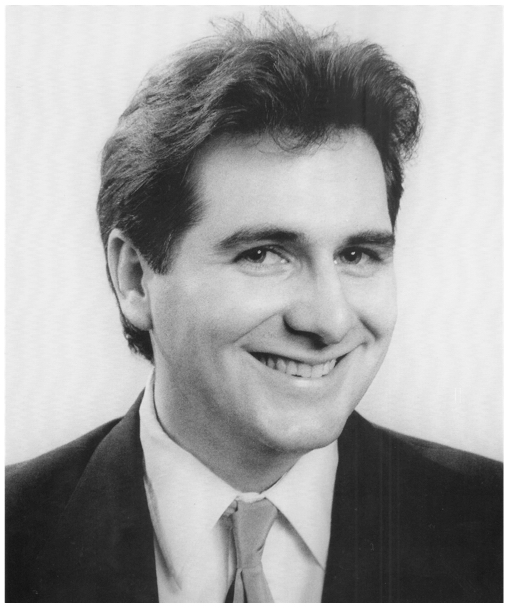 Jim Moss is a videographer and a playwright. His plays have been produced Off-Broadway in New York, and in theatres in Miami, Tampa, Orlando, Pittsburgh, Chicago, and London. His play, Tagged, was a winner of the 2018 British Theatre Challenge. Still Life With Grave Juice is his first published short story.
---
If you enjoyed the story you might also want to visit our Support Page, or read the other story offerings.