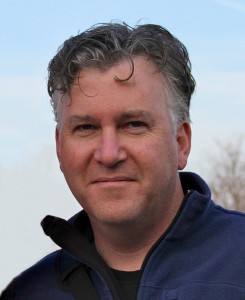 Rob Dircks spent 20 years in advertising before writing his debut sci fi novel, Where the Hell Is Tesla? Result: Amazon listed Where the Hell Is Tesla? as its #1 time travel novel a month after it was published. (It's actually an interdimensional odyssey comedy love story, but we won't quibble with Amazon.) Audible lists Where the Hell Is Tesla as its #3 bestselling sci fi book behind The Martian and Andromeda Strain. Amazon and Audible review averages are above 4.
"Totaled" by Kary English was first published in Galaxy's Edge magazine, edited by Mike Resnick. Galaxy's Edge posted the story for free after the announcement of the Hugo ballot so you can read it for yourself if you like.
The story is told from the point of view of a disembodied brain extracted from a woman's body after her body is "totaled" in a car accident. Before the accident she had been a member of the research team that made this possible. A rider on her insurance dictated that if she died or got totaled her tissues would be donated to her research lab–including her brain. At first she can only sense from the outside nerve by feeling vibrations in the vascular tissue, but as the experiment advances she is connected to more peripherals, including sensory apparatus, and she can find ways to communicate outward as well because they are scanning her brain. She tries to communicate with her research partner Randy, who doesn't know that the brain he's using was his partner's.
Mike Resnick recently launched 2 new projects. Stellar Guild, an anthology series, and Galaxy Quest, an ezine. Diabolical Plots asks
who, what, when, why, and how.