5:00 AM GMT
Brother Franco Corsini always woke up early when the world was ending. Some Elegian monks could roll out of bed twenty minutes before Christ returned and perform their duties without a hitch, but Brother Franco needed a long morning to get into the right mindset. He lay in the pre-dawn light with his blanket pulled to his chin and prayed for humanity in expanding concentric circles – first himself, then his monastery, then the city of Milan, the nation of Italy, the people of the world, the dead, the unborn, and all Creation. Through the wall of his cell, Brother Franco could hear his neighbor already rejoicing at the top of his lungs. But his neighbor expected Christ to return before 6:00 AM, and so of course he was yelling. Brother Franco belonged to the 2:00 to 3:00 PM GMT slot, which he shared with Brothers Dimitri Abdulov and Hernan Esteban, both of whom were currently sound asleep in the Elegians' second monastery in central Colombia. Brother Franco had nine long hours left. He knew, but did not yet expect, in an immediate, physical way, that the world would end. For a novice, this might have been cause for alarm. But Brother Franco had been expecting the end for years now, and he trusted that he would get there, even if it took all morning.
The world was always ending. That was the miracle of the Order of Saint Elegius, that the world was always ending, but it never ended. Two thousand years ago, before Jesus Christ had ascended into Heaven, he had warned the crowds that he would be returning soon. For two thousand years, this soap-bubble Earth, this mass of lonely Creation inexplicably divorced from Eternity had crept along from one nervous moment to the next. The Bible says, "The day of the Lord will come like a thief in the night." Time was short. The sun was low and the shadows long. And Creation, even as human beings laughed and struggled and prayed within it, hungered for the end. Creation knew what it was to be unified with the living God, and it knew what it was to be separated. Intolerable. Each new moment was a breach of natural law as absurd as walking on water, as shocking as resurrection.
And humanity needed every second. The early church fathers monitored the sky and tore at their hair. They weren't ready for Christ. Just look at all the souls left to be saved. Look at the world, this unrighteous, unjust, humiliating mess. They needed more time.
Perhaps that's why the Church called Elegius a saint instead of a heretic. A fifth-century legal scholar, it was Elegius who had first read Luke 12:40, "You must be ready, because the Son of Man will come at an hour when you don't expect him," and wondered aloud if that meant that as long as someone expected Christ to return, he wouldn't. If so, a dedicated group of believers could postpone the End of Days indefinitely. His contemporaries had scoffed and Elegius, shamed, had moved on to other things, but the idea stuck around. There was something to it. It felt like doctrine was supposed to feel. Renounce the world in order to gain it, die in order to live. Expect God's return in order to forestall it. Why not? It was Gospel. More than that, it was useful. Hence, two centuries later, the Order of Saint Elegius. They had persisted for over fourteen-hundred years, and by all measures, they had achieved great success. The world was still here.
But eternity was long, and Armageddon only had to wait. And the Elegians – how can we judge them? They were few. They were secretive. They were a handful of well-intentioned clerical washouts who lacked the discipline to be Trappists, the humility to be Dominicans, the grades to be Jesuits. Their method was odd and their mission – there was no getting around it – was to thwart the will of God, to imprison Him in His Heaven, to praise Him in the morning and subvert Him at night. Impossible to maintain rigor under such circumstances. A stressful, thankless office. So we can forgive the Elegians if they occasionally slept through Vigils or even Lauds. And maybe we can forgive them for abandoning their watch today between 2:00 and 3:00 PM GMT. It wasn't all their fault. Anyone could have stopped Armageddon. We should be careful who we blame.
12:55 PM GMT
Certainly we can't blame Brother Hernan, who by 7:55 AM local time an hour outside of Bogotá, was awake, dressed, and firmly believed himself to be Expecting. Elegian Expectation was a tricky feat. It wasn't enough to contemplate the end, to have a hunch. One had to truly anticipate it, like sunsets, gravity, lentils for lunch on Friday. Armageddon was opportunistic. It could find purchase in the tiniest gaps. Brother Hernan was doing his best. He had made the rounds, grabbing his brothers by the shoulders and advising everyone to fast, because tonight they would sit at the Lord's Table, and the Lord would want them to be hungry. Now he was heading out into the sunshine to say a mass or two and wait for Christ to descend. To any outside observer, he was hitting all the beats.
But a few days earlier, Brother Hernan's mother had passed away. She had been old and she had been sick for many years and Brother Hernan understood that her transition from pain and infirmity to the loving arms of God was a joyous one. But something about her absence, about his no longer having a biological family, about the first Saturday in half a decade on which he would not borrow a car to make the long drive to the house she shared with her nurse – something about it made Brother Hernan feel intensely fixed to the Earth. Technically, officially, he should have been thinking, "I will see you soon." But it had only been a few days, and the floodwaters were still receding. We can forgive Brother Hernan if he hadn't yet made it past, "Mother, where are you?"
Brother Dimitri – perhaps Brother Dimitri deserves some blame. He was oversleeping. His alarm clock had shorted out overnight and no one had thought to knock on his door. It was the sort of thing that happened from time to time. That's why they worked three to a shift. Still, the Lord was returning and Brother Dimitri was asleep in bed. It didn't look good.
And what about Brother Franco, back in Milan? By now, he was a dozen rosaries deep, striding through what appeared to be some showcase Expectation. He was feeling it today. His every word was sincere and his eyes were Heaven-bound. Brothers who saw him praying found themselves looking skyward, listening for angel's wings.
But Expectation was so fragile. Three days before, Brother Franco had seen an advertisement in the newspaper for a documentary about humpback whales. Brother Franco quite liked documentaries and humpback whales, and although the film would not be screened for another two weeks, well after the Apocalypse, he had thought, "I'm looking forward to seeing that." He was still looking forward to it. Which is to say that some tiny, overlooked lobe of Brother Franco's brain believed that cinema schedules would survive past 3:00 PM GMT. His Expectation was insincere. He had no idea.
But there were so many other people in the world. Surely someone must have expected something.
Well, not necessarily. The main problem – and again, we shouldn't cast blame, we aren't accusing, we're trying to explain – but Creation probably would have been safe if humanity hadn't been distracted by the World Cup finals. They were being held in Lagos, Nigeria. The story of the so-far stunning tournament was the upstart Chinese national team, which had blitzed through half a dozen traditional juggernauts behind the heroics of Tan Mingjian, their preternaturally quick midfielder. China, never before a football powerhouse, had been overtaken by World Cup fever. At 1:30 PM GMT, China would face off against Brazil in an Old Guard versus Young Bucks grudge match that was expected to draw more viewers worldwide than any televised event in history. In the hours before the match, a few sweating fans quietly wished that the world would end, so that their team might be delivered from humiliation. But at 1:30, all thought of eschaton evaporated. Armageddon was unthinkable. Surely God, like everyone else, was too busy watching the game.
And where were the doomsayers, the street-corner visionaries, the amateur obsessives? There were piles of those people, a whole cottage industry, and they could find a volcano in a vegetable garden. Hard to imagine those fanatics asleep at their posts.
What you have to understand is that the Apocalypse industry moved in cycles, one dire prophecy at a time. The latest had involved a fragment of Sumerian tablet that bore the words "We Finished" and a date in three-inch-tall cuneiform. It hadn't gotten a lot of attention when it was first yanked from the ground back in the 1980s, but after the Mayan long count calendar deadline had failed to pan out in 2012, everyone had gone looking for the next thing. Marion Seebler, who ran the digital magazine End Times Now out of Gasper River, Kentucky, had found a reference to the Sumerian tablet in an old university newspaper and published a blurb. And although the tablet was unimpressive and its message was oblique, it rose to prominence on the strength of its single, huge advantage: the date, as best as self-tutored Sumerian translators could figure, was right around the corner. Last Monday, as it happened. People cashed bonds and bought canned goods and got cozy in their backyard bunkers. But last Monday came and went. Last Tuesday came and went. By Saturday, the world's doomsayers were nursing themselves through the let-down, reading old favorites about ancient aliens and waiting for the next big prophecy.
As for the few billion otherwise accounted for, it was hard to say. On any given day, at any given hour, the total population of non-specialists predicting biblical Armageddon might fill a stadium or an auditorium or a restaurant or a mid-sized sedan. Today, there weren't very many at all. And as Creation approached 2:00 PM GMT, there were none.
So as clocks rolled over and the Elegian brothers of the 1:00 PM GMT shift let the last echoes of their final, desperate prayers fade to sour silence, Creation found itself in an unfamiliar situation. For the first time in a very long time, no one expected a thing. God did not seize upon these unattended seconds to return in glory. Luke 12:40 said, "an hour," an entire hour. God was playing fair. But Creation noticed. It looked like a real opportunity. And O, the horrible anxiety, to be separated from its Creator, that interminable stress, those eons Creation had endured one microsecond at a time, grinding its tectonic plates like teeth. Understandable, that Creation couldn't bear to wait any longer. Maybe we can forgive it.
2:09 PM GMT
The Earth gave a few, tentative shudders, mostly unnoticed. Predators circled, birds went silent, herds packed in close. Near Bogotá, a young woman who had walked into the woods to think her way through a new romance was interrupted by the peculiar creaking yawn of a thousand bent trees suddenly standing up straight, trying to look their best. She looked around for a moment, and then dropped back into her thoughts. Volcanoes cleared their throats. Things deep in the ocean, in defiance of all instinct and fear, began to swim toward the light.
2:12 PM GMT
Brother Hernan was sitting on a bench outside his dormitory. He hefted his Bible into his lap and it cracked, by chance, to Luke Chapter 12. He was so familiar with the chapter that his eyes scanned across it and he didn't think much at all, except to wonder what the kitchen made for lunch on Saturdays. It had been years since he'd been at the abbey on a Saturday afternoon.
At precisely that moment, halfway around the world, Brother Franco caught an object in his peripheral vision and jumped, certain that it was the floating body of Christ resurrected. Four blocks away, a cinema owner frowned at a poster for one of this month's features. It looked crooked, and he thought he could detect a flicker of menace in the humpback whales.
Marion Seebler, back in Gasper River Kentucky, was trying to squeeze a few more page views out of that Sumerian tablet. Sumerian dates could be finicky. Who was to say they hadn't mistimed the Apocalypse by a few days?
The crowds in Lagos were sagging. Brazil had just gone up two to nothing in the first half. China looked hopelessly outmatched. Meanwhile, stadium staff scrambled. Two dozen spectators had suffered seizures in the last fifteen minutes. Officials ran for crash carts and blamed the heat. Some people were sensitive like that.
2:17 PM GMT
The young woman walking in the woods outside of Bogotá was not available for natural peculiarities or obscure harbingers of the end times. She was thinking about her last relationship, and the one before that, and the one before that, and the entire, grinding karmic cycle of romance and anguish, birth and death, things moving together and things moving apart. When she looked at this new relationship, this ecstatic living thing, she also saw the way that it would one day fester and bloat. Clouds were gathering – literal clouds in the literal sky. It felt like a bad omen. She couldn't know that they were gathering everywhere.
2:24 PM GMT
Steam billowed up from sewer grates. Seeds cracked and unfurled while they still had time. Eggs rattled in nests. Graves shook.
2:29 PM GMT
In a few small places and without much fuss, the ocean began to boil.
2:36 PM GMT
A bird flew into Brother Dimitri's window with a sound like a kettledrum, leaving behind a few drops of blood. Brother Dimitri rolled over and pulled his blanket tighter.
2:39 PM GMT
Brother Hernan closed his Bible. He knew it wasn't working. He wasn't sure he wanted it to. Somewhere beneath the doctrine, beneath his oaths, beneath habit and intricate self-deceit, somewhere way down in the storm cellar of his soul, Brother Hernan craved the End of Days. "He will wipe every tear from their eyes. There will be no more death or mourning or crying or pain." Every Expectation day for twenty years he'd set that hunger against his duty – the kingdom wasn't ready, there were souls left to save – and he'd managed to do his job. But now the resurrection of the dead had a face. It had small hands and a voice that had prayed over Hernan when he was young and lost in a fever that felt like an abyss. What was his duty, then? And what, exactly, was he expecting?
2:43 PM GMT
Clouds were massed above the stadium in Lagos. Spectators craned to see Tan Mingjian steal the ball, run fully 80 meters, attempt an irresponsible stab at the goal, and score. The entire stadium and a good sixth of the human population took to their feet.
2:47 PM GMT
Graveyards were trembling and gasping, queasy earthquake shudders that pitched mourners onto their knees and sent pedestrians running for their cars.
2:49 PM GMT
Marion Seebler read the same translation four times, squinted, realized how dark it had become, and decided to take a break.
2:53 PM GMT
The Chinese national team hauled the game to 2-2, and the broadcast was a steady roar of manic crowd noise. Impossible to step away from a game like that. All three of the upcoming 3:00 Elegians were huddled in front of outdated, contraband televisions. They would tear themselves away to begin Expecting at 3:00 and not a moment before. There would be no last-minute rescue.
2:55 PM GMT
Astronauts in the International Space Station reflected that they'd never seen the surface of the Earth so obscured. They made a note.
2:56 PM GMT
People were packed into churches, temples, shrines of all kinds. People were contemplating God and truth and high principles. People were shoring up their homes against all sorts of end time scenarios: meteors, environmental collapse. People were so, so close.
2:57 PM GMT
Brother Franco, pulsing with joy, began a loud countdown. Nearby brothers joined in. His enthusiasm was infectious, but the others all had different Expectant hours marked on their calendars and none imagined that they were counting down to anything in particular.
2:58 PM GMT
Bibles in the libraries and homes of nonbelievers all over the world threw themselves off of shelves and opened to inspiring passages. It was now or never. Some people picked them up, some glanced at the words.
2:59 PM GMT
Brother Franco's countdown was going strong. A dozen cheerful brothers were chanting along. Several hours away, Tan Mingjian had the ball and a swathe of open field and he looked unstoppable. It had become so dark that stadium staff considered turning on the floodlights. On the other side of the world, Brother Hernan reached the conclusion that life, despite all, went on. He would someday meet his family again and until then, he would cling tightly to the Earth and embrace the gift of existence as fully as he was able. He felt better, but it was exactly the wrong conclusion to reach at this particular moment.
2:59 PM GMT
Tourists could no longer ignore that the figures in the fresco of the Sistine Chapel appeared to be moving. Glistening aquatic behemoths climbed toward the light. Thousands of feet above them, cruise ships and fishing trawlers bucked on churning waves. A child in Vancouver emerged from the womb with Paul's first letter to the Romans written out in its entirety just beneath the fuzz on her scalp. Brother Dimitri shot upright in bed, heart like a hummingbird, no idea where he was or what time it was or what he was supposed to be doing. And everywhere, people hurt, people died, people sinned, people cried out for release, for redemption, for a change. No one cried louder than a handful of talentless monks who thought that their transparent playacting was saving the world, and who at any other hour may have been right. Altars rumbled. Ley lines shifted. Thunder roared from the core of the Earth to the clouds and back. A young woman who was just beginning to fall in love sat in the early morning darkness on a hill overlooking a small monastery outside of Bogotá where she sometimes went to mass and thought about how perfect the world was now and how imperfect it would one day have to become and didn't it seem right, didn't it seem appropriate, didn't it seem almost inevitable that the world should end right here, right now, while the Earth was as beautiful and as still and as ready as it would ever be?
And the stones quieted down, and the oceans stopped boiling, and the vast, ancient things swam back to the depths. The crowd in Nigeria held its breath and the sun began to shine and everything was beautiful and nothing was still. And when Brother Franco reached "Zero!" and nothing happened, he shook his head and shrugged and stood for a moment in mopey silence while the rest of the brothers smiled and wandered off to wait for the end of the world.
---
© 2018 by Ryan Dull
Author's Note: The bible verse in the story is real, at least in some translations. I came across it when I was eight or nine and reached the same conclusion as the monks – that the apocalypse was right around the corner, but that I could put it off if I expected it often enough. It was a bit of a stressful time until I realized that I couldn't be the only person shouldering a job this important. There had to be professionals somewhere. And that's the story.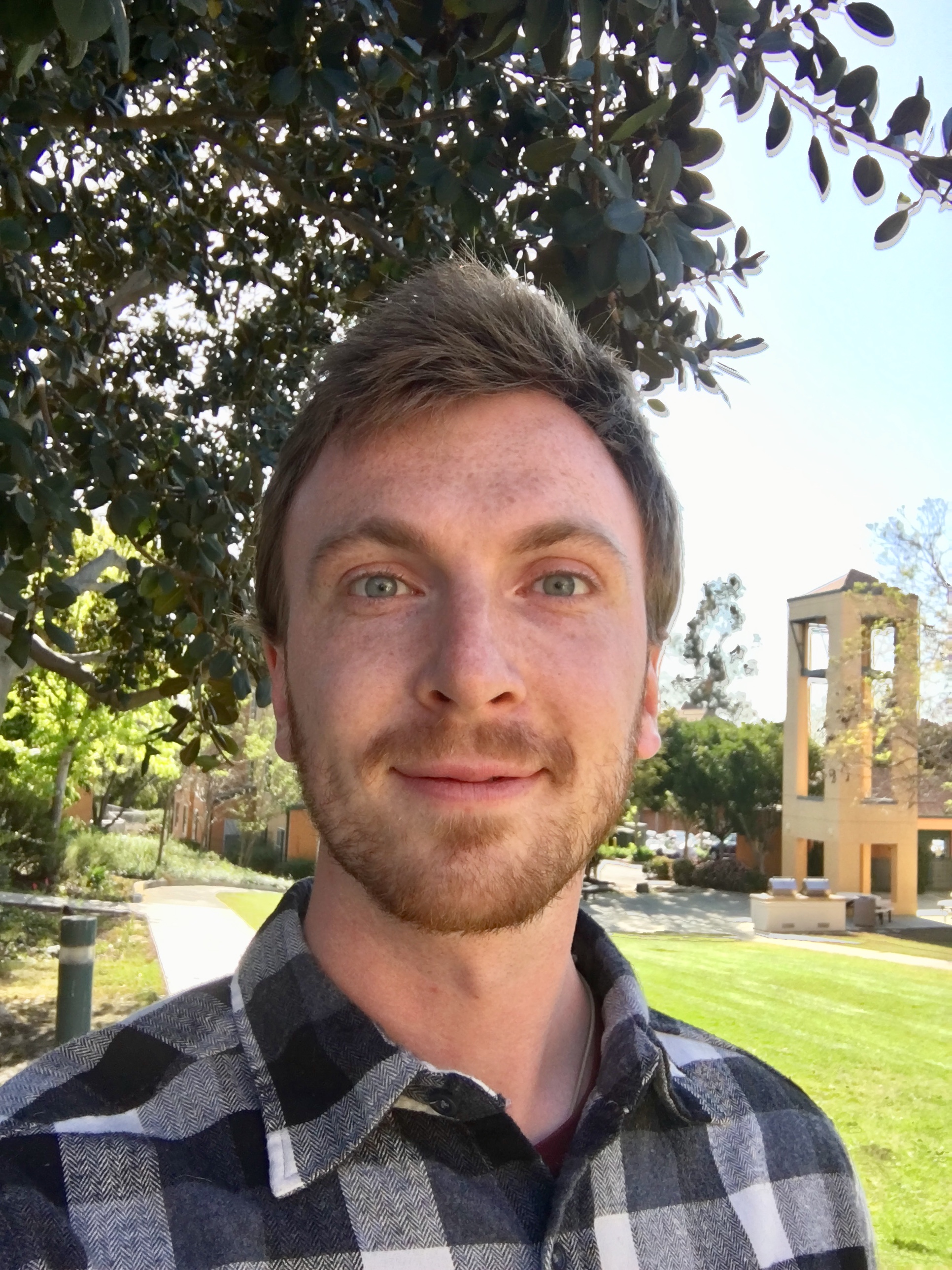 Ryan Dull lives in Southern California. He thinks being a monk sounds like a pretty good time. It's the promise of community that really appeals to him, and the chance to give your life a single, fixed purpose. Being a writer is a little like being a monk, but only a little.  Ryan Dull is going to shave his hair into a tonsure and see if that helps.
---
If you enjoyed the story you might also want to visit our Support Page, or read the other story offerings.