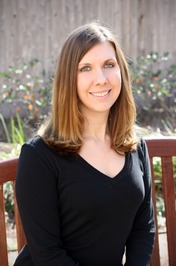 Sandy Williams is the author of the Shadow Reader YA trilogy by Ace. Her next book is a space urban fantasy/science fiction romance due in January 2015. She is currently reading The Wise Man's Fear, book #2 in Patrick Rothfuss' Kingkiller Chronicles. She has taken the ice bucket challenge.
CARL SLAUGHTER: The love triangle between McKenzie, Aren, and Kyol created a lot of buzz on Good Reads. Readers spent a lot of time discussing which guy is sexier, which one is better suited for McKenzie, and her decision making process when she chose between the two. Why did you choose to include a love triangle in the story?
SANDY WILLIAMS: Ah, the love triangle question. Readers either love them or hate them. Surprisingly, a good number of readers who usually hate love triangles enjoyed McKenzie's story. I think that's because I didn't write it as a love triangle. I wrote a story about a girl who falls out of love with one guy, and into love with another. When I was writing the story, I tried really, really hard not to make McKenzie go back and forth between the two guys. She'll always love Kyol, of course, but it's a different kind of love, and once she made the decision to move on, she moved on. That didn't erase all the memories she had with him, or the fact that he's a good, respectable man, but she found Aren, and he lets her be who she wants to be. He lets her take risks and doesn't protect her from the knowledge of the evil in the Realm. They fit together better.
CS: When McKenzie finally gets what she's been asking for for 10 years, a normal life in the human world, she goes back into the fae world and stays. Was she really happy or did she really at home in the fae world all along?
SW: She definitely wasn't happy with a normal job and life in the real world. After ten years, she'd built too many relationships to be able to say goodbye to the Realm. When she gets a taste of normal, she realizes that she's permanently changed, and that she doesn't need to be like everyone else on Earth; she can be herself.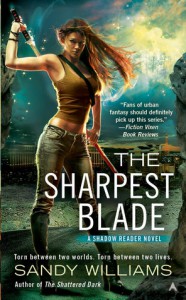 CS: At the beginning of the series, McKenzie is a Nancy Drew type, using her gift to analyze the scenes where fae transported. By the end of the series, she has learned how to wield a sword and uses it in battle. So she's become a sort of warrior princess type. Why the transformation?
SW: I love the transformation! McKenzie has always been a strong, brave person, but in a world where everyone else has wielded a sword since they could walk, she's never stood a chance against her enemies. She's always had to have a protector. I wanted her to be able to take care of herself. She has the courage for it, and because of a certain event at the end of The Shattered Dark, she starts developing the skills. I love how that changes her character.
CS: If "Shadow Reader" is turned into a movie, who would you want to play McKenzie? What about Aren, Kyol, Lena and the other characters?
SW: This is one of the hardest questions I'm asked. I can point to actors and actresses who look similar to the characters in my head, but they've never been in a role where they acted like my characters, and a person's movements, expressions, posture, etc. make up such a big portion of a character in my mind. But, if I'm forced to identify specific actors and actresses, I can do that. 🙂 For McKenzie, if the model on the cover of my books has any acting ability at all, she would do phenomenally. She looks EXACTLY like McKenzie. I'm so lucky my cover artist found the perfect match. I'm not a huge Brad Pitt fan, but Brad from the movie TROY totally works as an Aren. Kyol is probably the hardest match to find because there's so much in his personality that makes him unique. Gah. I seriously can't think of any actor that comes close to Kyol, but I'm going to say Stephen Amell, just because I love ARROW and he can be intense.
CS: What's next for Sandy Williams?
I'm planning to release a sci-fi romance early next year. I'm excited about it. Both the hero and heroine can kick some serious butt, and they have a fun history. You can read an excerpt of the first chapter here . I can't wait until it releases!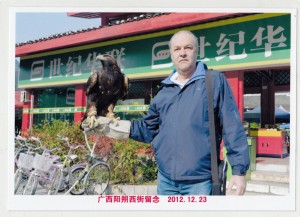 Carl Slaughter is a man of the world. For the last decade, he has traveled the globe as an ESL teacher in 17 countries on 3 continents, collecting souvenir paintings from China, Korea, Thailand, Vietnam, and Egypt, as well as dresses from Egypt, and masks from Kenya, along the way. He spends a ridiculous amount of time and an alarming amount of money in bookstores. He has a large ESL book review website, an exhaustive FAQ about teaching English in China, and a collection of 75 English language newspapers from 15 countries.