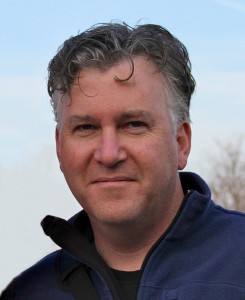 Rob Dircks spent 20 years in advertising before writing his debut sci fi novel, Where the Hell Is Tesla? Result: Amazon listed Where the Hell Is Tesla? as its #1 time travel novel a month after it was published. (It's actually an interdimensional odyssey comedy love story, but we won't quibble with Amazon.) Audible lists Where the Hell Is Tesla as its #3 bestselling sci fi book behind The Martian and Andromeda Strain. Amazon and Audible review averages are above 4.
The Shepherd's Crown is the fourth installment in the Tiffany Aching subseries set on Discworld, written by Terry Pratchett. Pratchett passed away earlier this year and this is his final published work. On a personal note, it is a somber thought to think that I have read every Discworld story there ever will be.
Tiffany Aching is a full witch these days, the only witch of her homeland known as the Chalk, a land of sheep and plains, though she has a strong bond with the witches of Lancre who trained her in witchery. She spends her days taking care of the business of witching, which is mostly a matter of taking care of practical everyday things–bringing food to the homebound elderly, helping people with their ailments, being a sort of broom-flying country doctor.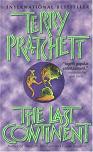 I didn't like this book as much as I've liked most of his other books. I think I've become much more picky since I started writing, so this may be a reflection of that. To me, it's not that easy to relate to Rincewind because he is so cowardly by definition, his reaction to any danger is to run like heck in the other direction. He doesn't MAKE things happen, things just happen TO him.