written by David Steffen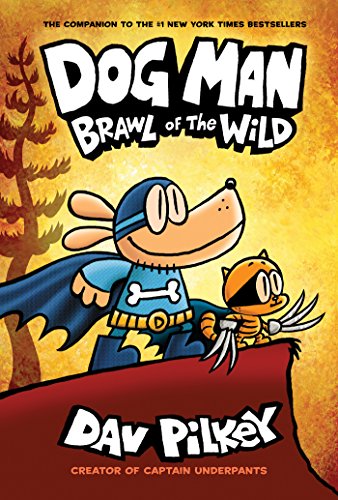 Dog Man: Brawl of the Wild is a 2018 graphic novel for kids, the sixth in the Dog Man series by Dav Pilkey (creator of Captain Underpants). The series so far has been reviewed here.
Our hero Dog Man (half dog half policeman) is convicted of a crime he didn't commit, robbing a bank, and he is confined to jail where he is ridiculed as a misfit. His friends work to free him from confinement while Dog Man tries to reconcile with his dual nature as being both man and dog but not entirely in either world. Meanwhile, Dog Man's friend Lil' Petey continues to insist to his "papa" (from whom he was cloned) is not irredeemably a villain, and the Fleas from the last book return to wreak havoc once again.
Another fun romp in this kid's book adventure!