written by David Steffen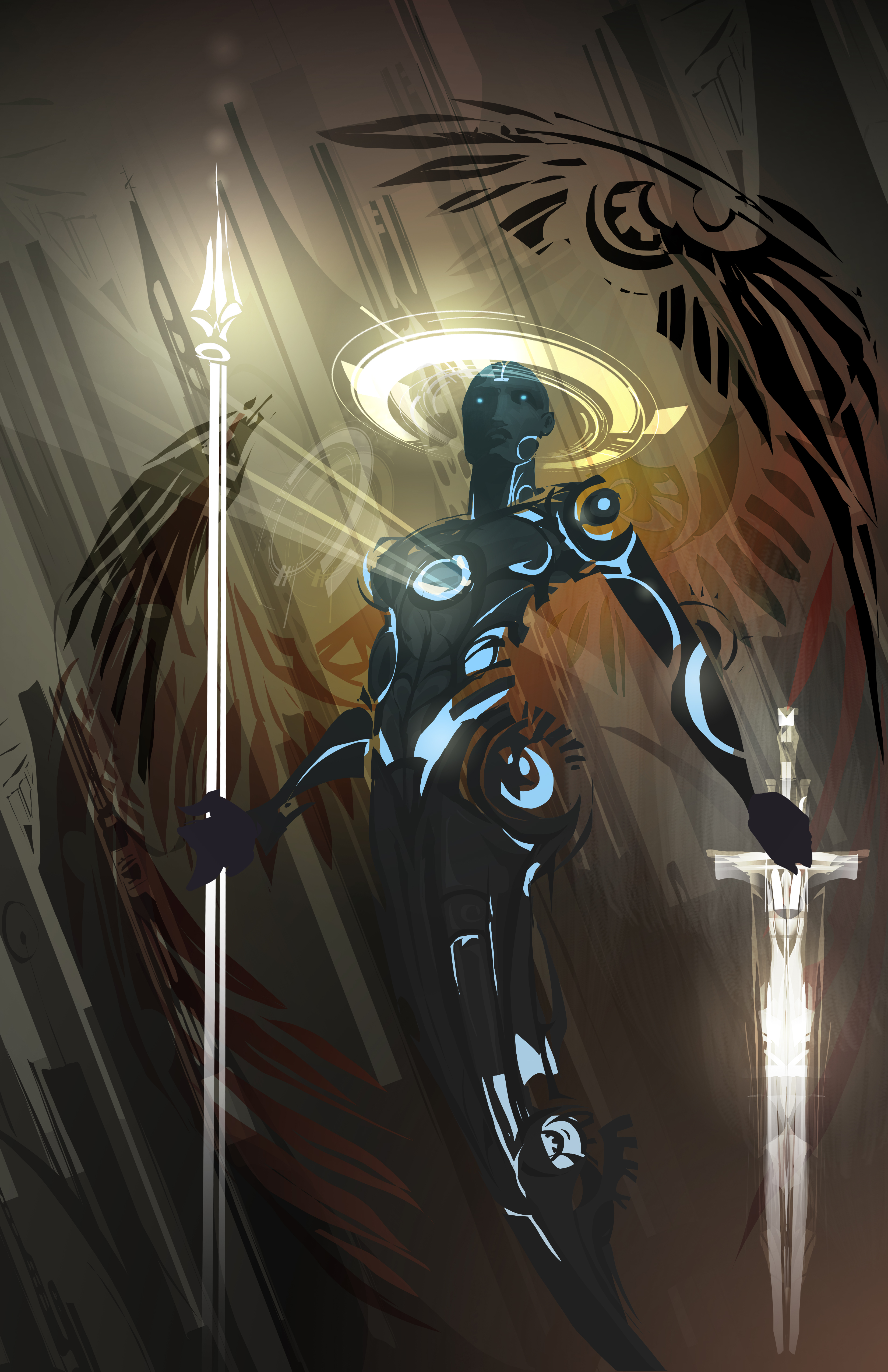 The Kickstarter has been launched for the Long List Anthology Volume 2!
Same premise as last year, to put together an anthology of works from the longer Hugo Award nomination list. This year, Galen Dara has been commissioned for original cover art–the art at the top of the post is not the final version, it is a color proof of the art, but the final version will be shared as soon as possible.
Check out the rewards, besides copies of the books there are critiques from Martin L. Shoemaker, Sunil Patel, Erica Satifka and myself.
Check out the Kickstarter page for additional information, but here's the list of the stories that will be included if funding levels are reached.
Short Stories and Letters (base goal)
"Three Cups of Grief, By Starlight" by Aliette de Bodard
"Madeleine" by Amal El-Mohtar
"Pockets" by Amal El-Mohtar
"Tuesdays With Molakesh the Destroyer" by Megan Grey
"The Women You Didn't See" by Nicola Griffith (a letter from Letters to Tiptree)
"Damage" by David D. Levine
"Neat Things" by Seanan McGuire (a letter from Letters To Tiptree)
"Today I Am Paul" by Martin L. Shoemaker
"Pocosin" by Ursula Vernon
"Wooden Feathers" by Ursula Vernon
"Hungry Daughters of Starving Mothers" by Alyssa Wong
Novelettes (stretch goal at $3900)
"The Heart's Filthy Lesson" by Elizabeth Bear
"So Much Cooking" by Naomi Kritzer
"Another Word For World" by Ann Leckie
"Grandmother-nai-Leylit's Cloth of Winds" by Rose Lemberg
"The Deepwater Bride" by Tamsyn Muir
"The Long Goodnight of Violet Wild" by Catherynne M. Valente
Up to 1 other
Novellas (stretch goal at $5000)
"The Pauper Prince and the Eucalyptus Jinn" by Usman T. Malik
"The Sorcerer of the Wildeeps" by Kai Ashante Wilson