introduced by David Steffen
songs written by Amadeus X. Machina
I had never heard of the musician who calls himself Amadeus X. Machina until I went to WorldCon in Chicago last year and stumbled across one of his performances. He is a musician of the most eccentric variety, eschewing the commonplace for his own forms of expression. He laughs at the traditional definitions of "audience" or "distribution". If you so much as mention iTunes, he will slap you so hard your teeth will rattle (I learned this the hard way). He has an avid fanbase of people who devote large portions of their lives to figuring out where he will play next, and failing to do so. I have yet to speak to anyone who has seen him play twice, and the first time always seems to be a random coincidence, though he seems to appear at times of need.
I happened to come across one of his private performances in a ground floor men's room bathroom at 5:30 in the morning on Saturday morning in the Chicago Hyatt. I was suffering a bout of insomnia, and found myself wandering the hotel to avoid waking my roommates. Somehow, from inside his bathroom stall, he was managing to sing, and to play an accordion an autoharp and a guitar simultaneously, and all in perfect pitch. The song was one about an epileptic monkey pirate who wished upon the morning star to be turned into a whale so he could forever cavort with his beloved Baluga mistress, Frita. It was a beautiful song that you should listen to if you ever have the opportunity. I could not do that beautiful song justice so I will not even try.
Mr. Machina and I got to talking at length about music, and art, and writing. Mr. Machina is a writer himself (under a pen name which he refused to divulge), and he sang me a few of his songs that he had composed while waiting for editors to respond to him. He was gracious enough to grant me permission to post these here on Diabolical Plots for all the writers out there to enjoy.
I asked Mr. Machina if I could give his email address for his fans to reach him. He said that he prefers to conduct all of his personal correspondence by Post-It notes left in hotel bathrooms (both men's and women's) where science fiction conventions are being held.
Twisting in the Wind
by Amadeus X. Machina (to the tune of Bob Dylan's "Blowin' in the Wind")
How many reads must the slush reader do
Before my submission is read?
Yes, and how many times must I check my email
When I should be writing instead?
Yes, and how many sleepless nights have passed by
Since my Grinder has turned bloody red?
The author, my friend, is twisting in the wind
The author is twisting in the wind.
Dashing Through the Slush
by Amadeus X. Machina (to the tune of James Lord Pierpont's "One Horse Open Sleigh")
Dashing through the slush
In a one-horse open sleigh
Writer's hopes I crush
Laughing all the way
Best of luck to you
Placing this one elsewhere
For Lightspeed it won't do
And certainly not Nightmare
Chorus:
Jay Jay Ay, Jay Jay Ay,
Jay Jay all the way!
Oh what fun it is to read
And respond in just one day!
(repeat*)
* only after 7 days have elapsed
The Ballad of Shane
by Amadeus X. Machina (to the tune of Paul Henning's "The Ballad of Jed Clampett")
Come and listen to my story 'bout a man named Shane
Software engineer but he lived his life in pain
He wrote a little story just to buy his family food
But seventeen weeks later he got totally queued
(Slow queued, that is. Limbo. Cooling his heels.)
Well the next thing you know old Shane tried agin
"Write another story" said his pals and all his kin
He knew that selling fiction is a long hard slog
But he never reckoned on being bludgeoned by a log.
(Analog, that is. Trevor's tar pit. The black hole of Quachri).
Well now it's time to say goodbye to Shane and all his kin
They would like to thank you folks for kindly dropping in
You're all invited back again if you've written a story
And join us in this lovely place that we call purgatory
(Y'all come back now, ya hear?)
Slush Little Story
by Amadeus X. Machina (to the tune of traditional song "Hush Little Baby")
Slush little story, don't say a word
Papa's gonna send you to Clarkesworld
And if Neil gives you the brush off
Papa's gonna send you to Asimov
And if Sheila won't buy you
Papa's gonna send you to Trevor Q
If you don't meet his current need
Papa's gonna send you to Lightspeed
If Jay Jay Ay says that you're junk
There's room for one more in my trunk
Check, Check, Check Your Mail
by Amadeus X. Machina (to the tune of traditional song "Row, Row, Row Your Boat")
Check, check, check your mail
As often as you can.
Primarily, primarily, primarily, primarily,
Your inbox just has spam.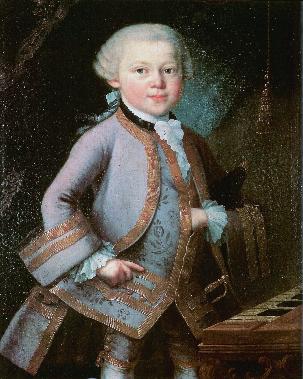 When not checking his email, Mr. Machina enjoys spelunking and recreational trepanation. His autobiography, Wake Me If There's Sex, is eagerly anticipated by his many fans.