interviewed by Carl Slaughter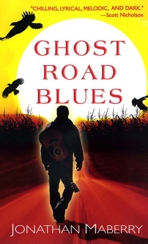 JONATHAN MABERRY is one of the most versatile and prolific writers in the speculative fiction.  His specialty is horror, but he also writes fantasy and science fiction, as well as mystery, thriller, western, and humor.  He has 5 wins and many nominations for the Bram Stoker Award, wins/nominations for other genres and encyclopedic nonfiction, and recognition from writer and librarian associations.  His first novel was in competition with one of Stephen King's novels for the Bram Stoker Award.  Several of his projects are in development with Hollywood.  He has worked with Marvel and other major comic book companies.  He has consulted/hosted for Disney, ABC, and The History Channel.  He has written several series, most notably the Joe Ledger international thriller sci fi series and the Rot & Ruin young adult horror series.  His has edited several anthologies, most notably an X-Files series.  He has participated in a multitude of writer conferences and workshops, most notably Write Your Novel in Nine Months, Act Like a Writer, and Revise & Sell.  He writes/speaks as an expert on the cannonal background and cultural phenomenon of the horror genre.  He is a member of the Science Fiction and Fantasy Writers Association, Horror Writers Association, International Thriller Writers, Mystery Writers Association, International Association of Media Tie-In Writers, and Society of Children's Writers and Illustrators .  He is a contributing editor of the ITW's The Big Chill newsletter.  He is a cofounder of The Liars Club writer network.  His novelization of the Wolfman film  –  starring Anthony Hopkins, Hugo Weaving, Emily Blunt, and Benicio del Toro  –  reached #35 on the New York Times bestseller list.  Not surprisingly, Publishers Weekly featured him on the cover.
Jonathan Maberry's full bio.  Jonathan Maberry on Amazon.  Jonathan Maberry on Good Reads.  Jonathan Maberry's website.  Liars Club writer advice page.
CARL SLAUGHTER:  WHICH OF YOUR NOVELS IS BEING ADAPTED BY HOLLYWOOD?
JONATHAN MABERRY:  I'm fortunate to have several of my projects in development for film and television. My Joe Ledger thrillers are being developed by Lone Tree Entertainment and Vintage Picture Company as a possible series of movies, likely beginning with Extinction Machine, the 5th in the series. And my vampire apocalypse series, V-Wars, is headed to TV, with a brilliant script by former Dexter head writer, Tim Schlattmann. Several other properties, including Rot & Ruin, The Pine Deep Trilogy, and others, are being discussed.
CARL SLAUGHTER:  HOW LONG AND HOW HARD IS THE JOURNEY TO THE SCREEN?
JONATHAN MABERRY:  Like most writers I've coasted the edges of the Hollywood experience for years. There are some frustrations, of course, but that's part of the game. For example, back on 2007 I co-created a show for ABC-Disney called On the Slab, which was a horror-sci fi-fantasy news program. Disney paid us to develop it and write a series bible and sample script; and then there was a change of management in the department that purchased it. Suddenly the project was orphaned and therefore dead in the water. Another time producer Michael DeLuca (Blade, Magnolia) optioned the first Joe Ledger novel, Patient Zero, on behalf of Sony, who in turn took it to ABC, who hired Emmy Award-winning TV writer Javier Grillo-Marxuach (Lost) to write a pilot. Then after we'd gone a long way toward seeing it launch they decided instead to focus on the reboot of Charlie's Angels, which flubbed badly. That's Hollywood. I don't take this stuff personally, though. And I never lost my optimism.
CARL SLAUGHTER:  WHAT ARE THE ROUTES TO TAKE AND NOT TAKE?
JONATHAN MABERRY:  It's important to focus on presenting a positive brand and to turn out quality products. Being a prima donna doesn't help you get in through the door. Being someone people can and want to work with is a big plus. Patience is also very, very important.
CARL SLAUGHTER:  HOW MUCH CONTROL AND INVOLVEMENT DO YOU HAVE IN THE DEVELOPMENT PROCESS?
JONATHAN MABERRY:  For most Hollywood projects the author has little input. I have a lot of friends who have had books optioned and developed, like Charlaine Harris (True Blood), Isaac Marion (Warm Bodies), Mike Mignola (Hellboy), and others. And although they dig what's been done with their work –at least for the most part—they are often observing from a distance. That said, I own half of the V-Wars property, sharing ownership with IDW Publishing, so I will probably have a little more input there. And I've become friends with the producers who optioned Joe Ledger, and as a result they've invited me to participate in creative discussions.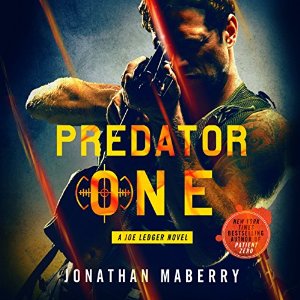 CARL SLAUGHTER:  WHO DO YOU SEE CAST IN WHICH ROLES?
JONATHAN MABERRY:  My dream casting for my characters changes on a daily basis.
CARL SLAUGHTER:  HOW INVOLVED HAVE YOU BEEN IN DEVELOPING THE CHARACTERS AND PLOTS OF WHICH MARVEL PROJECTS?
JONATHAN MABERRY:  With Marvel my creative involvement varies. On projects like Marvel Zombies Return, the world was already created and I was asked to join a writing team along with Seth Grahame-Smith (Pride and Prejudice and Zombies), Fred Van Lente (Cowboys and Aliens) and David Wellington (Monster Island). We each had one issue to write and could pitch our own story, but that story had to fit into the overall five-issue arc.
With Black Panther, I was asked by Marvel's editor-in-chief Axel Alonso, to come in and take over the book from Reggie Hudlin (producer of Django Unchained) who was leaving. I had to finish a few of Reggie's storylines and then tie them into my own story arc, which I further developed into the DoomWar limited series.
Everything else I did for Marvel was entirely based on original pitches, including Captain America: Hail Hydra, Klaws of the Panther, Punisher: Naked Kills, and my series, Marvel Universe vs The Punisher, vs Wolverine and vs The Avengers.
I moved on from Marvel because I wanted to write horror comics and focus entirely on my original characters.
CARL SLAUGHTER:  HOW BIG OF A FISH ARE DARK HORSE AND IDW IN HOW BIG OF A POND?
JONATHAN MABERRY:  Dark Horse and IDW are blowing up. If Marvel and DC are the top tier, then Dark Horse, IDW, and Image are the next level. They also deal with a lot of licensed products. Dark Horse has Aliens and others. IDW has Transformers, X-Files, GI Joe and many more. And, of course, Image has The Walking Dead.
CARL SLAUGHTER:  WHAT TYPE OF RELATIONSHIP DO YOU HAVE WITH THEM?
JONATHAN MABERRY:  I had a lot of fun working with Dark Horse, but I only really pitched that one idea to them.
My relationship with IDW is much bigger and covers several product and formats. I did the Rot & Ruin: Warrior Smart graphic novel, which was a one-off; but my deepest involvement is with V-Wars and The X-Files. The V-Wars project began as a series of shared-world prose anthologies. I'd write a large framing story and then invite other writers in to do individual stories. The third volume, V-Wars: Night Terrors, just debuted. I also did a run of comics which have been collected into graphic novels as V-Wars: Crimson Queen and V-Wars: All of Us Monsters. The V-Wars TV series is in development and on Feb 15 we launch a board game, V-Wars: A Game of Blood and Betrayal, with insane rules written by legendary award-winning game designer Rob Daviau.
I did Bad Blood for Dark Horse, with brilliant art by Tyler Crook, and two books so far for IDW –both of which are based on my novels, Rot & Ruin and V-Wars. However these are not straight adaptations of my novels but instead new stories set in those worlds.
CARL SLAUGHTER:  X-FILES MADE A COMEBACK WITH A MINISERIES THAT STARTED AIRING IN JANUARY 2016.  FOX MADE AN ANNOUNCEMENT IN MARCH 2015.  YOU EDITED AN X-FILES ANTHOLOGY THAT CAME OUT IN JULY 2015.  DID FOX COMMISSION THAT PROJECT?
JONATHAN MABERRY:  I'm editing a series of X-Files anthologies. The first, The X-Files: Trust No One sold out its initial print run in record time. The second, The X-Files: The Truth is Out There, debuts February 16, and The X-Files: Conspiracy Theories is in development. The idea was cooked up by Ted Adams, CEO of IDW Publishing, and he asked me to come aboard as editor. Initially it was planned as a single anthology, but I talked him –and FOX, who holds the license—to let me do at least three. This was something we started working on before Chris Carter announced that he was doing a new series of the show.
CARL SLAUGHTER:  JOE LEDGER SEEMS TO BE SHERLOCK HOLMES, JAMES BOND, RAMBO, INDIANA JONES, AND VAN HELSING ALL ROLLED INTO ONE.  IS THERE ANYTHING HE CAN'T DO, ISN'T CUT OUT TO DO, DESPISES DOING, REFUSES TO DO?
JONATHAN MABERRY:  Joe is actually based on several real-life Special Ops guys I've had the pleasure of knowing. They are a remarkable breed, and they need to be capable of extraordinary things in order to do what they do. They aren't like other people. They have high intelligence, good language skills, amazing coordination, and they are deeply trained in a variety of skills. There's nothing Joe Ledger does that these elite special operators can't –or don't—do.
CARL SLAUGHTER:  WHAT ARE HIS WEAKNESSES?
JONATHAN MABERRY:  If Joe has a weakness, it's the same thing as his strength: he is not motivated by politics but is instead a humanist. That means he gets hurt a lot, but it also means that he is damned hard to stop when he is doing what he feels is right.
CARL SLAUGHTER:  HOW IMPORTANT ARE HIS TEAMMATES / PARTNERS AND HIS INTERACTION WITH THEM?  OR IS HE PRETTY MUCH THE STAR OF THE SHOW?
JONATHAN MABERRY:  The team dynamic is what makes the Ledger series work. Although Joe Ledger is often alone for large sections of each book, his team always matters in getting the job done. That team includes the administrative genius of Mr. Church and Aunt Sallie, the tech skills of Bug and Dr. Hu, and the men and women of Joe's field teams, notably Top and Bunny –his right and left hands. Without them, Joe would have died a long time ago; and with them he is a far more interesting character to write and, I'm told, to read.
CARL SLAUGHTER:  YOUR 8TH JOE LEDGER NOVEL IS COMING OUT IN APRIL 2016.  HOW LONG WILL THE JOE LEDGER SERIES CONTINUE?
JONATHAN MABERRY:  I have no plans to stop the Ledger series anytime soon. In fact I just sat down today to begin writing the 9th Ledger book, Dogs of War, and we have two cool projects coming up that support the series. The first is The Joe Ledger Companion, which is a nonfiction book that takes readers behind the scenes of Ledger and his world. It's being written by Mari Adkins and Preston Halcomb, and I'll be contributing to it as well. And then there's Joe Ledger: Unstoppable, an anthology of all-original short stories about Ledger being written by wonderful A-list writers including Scott Sigler, Sherrilyn Kenyon, Steve Alten, Weston Ochse, Mira Grant, Jon McGoran, Javier Grillo-Marxuach, Joe McKinney, Jeremy Robinson, Christopher Golden and Tim Lebbon, Dana Fredsti, James A. Moore, James Ray Tuck, Larry Correia and others. That will be out in 2017.
CARL SLAUGHTER:  WHAT'S THE EXPLANATION FOR THE VAMPIRE / ZOMBIE WAVE?  WHY NOT GHOSTS, OR WEREWOLVES OR MERMAIDS OR UNICORNS OR DRAGONS?
JONATHAN MABERRY:  People will always love monsters, but zombies and vampires have a very special appeal to writers and readers. Zombies are a blank canvas; they represent a massive shared catastrophe which impacts the lives of every character in equal measures. The characters have their lives, their hopes and dreams, their protections and resources, all stripped away and must struggle for survival while at the same time trying to discover who they truly are. One introduced, the zombies become immediately less important that their effect on the lives of the human characters, and therefore the true focus on these stories is about people in crisis. That is an endlessly renewable creative canvas.
Vampires, on the other hand, represent a variety of other metaphorical problems: rape, abuse in all its forms, jealousy, fears of sickness, dreams of immortality, forbidden love, and so on. The vampire stories were once straight horror but now they've either become romances or they are a kind of super hero tale, much like the myths and legends of gods and demigods. Again, there are a lot of stories you can tell with that model.
CARL SLAUGHTER:  WHAT ARE THE VARIOUS HORROR SUBGENRES?
JONATHAN MABERRY:  Horror is a genre of fiction that has dozens and dozens of variations, including Gothic, body horror, suspense, psychological horror, ghost stories, religious horror, existential horror, monster stories, zombies, vampires, folkloric horror, extreme horror, paranormal romance, urban fantasy, dark fantasy, science fiction horror, and so on.
CARL SLAUGHTER:  WHICH ARE THE MOST POPULAR?
JONATHAN MABERRY:  Groups like the Horror Writers Association has awarded its coveted Bram Stoker Award to books as diverse as Thomas Harris' crime thriller Silence of the Lambs to Stephen King's subtle Lisey's Story to J.K. Rowling's Harry Potter and the Order of the Phoenix, to Joe McKinney's brutal zombie thriller Flesh Eaters.
CARL SLAUGHTER:  WHICH ARE YOUR SPECIALTIES?
JONATHAN MABERRY:  Most of what I write tends to be hug on the scaffolding of the thriller, which is a model applicable to virtually any genre. I love the race against time to prevent something dreadful from happening. But I've also written in a variety of sub-genres in both long and short fiction and often go cross-genre.
Among the categories in which I've written we have vampires/American Gothic (Ghost Road Blues and its sequels), ghost stories (the short story "Property Condemned"), paranormal mystery ("Sherlock Holmes and the Adventure of the Greenbrier Ghost"), psychological horror ("Doctor Nine"), serial killer ("Saint John"), horror movie adaptations (The Wolfman), zombie apocalypse (Dead of Night andFall of Night), urban fantasy ("Mystic"), paranormal mystery ("Like Part of the Family"), dark fantasy ("We All Make Sacrifices"), weird western ("Son of the Devil"), historical ghost story ("Red Tears"), epic fantasy ("The Damned One Hundred"), Lovecraftian horror ("Dream a Little Dream of Me"), science fiction horror (Patient Zero andAssassin's Code), weird science thriller (The Dragon Factory, Code Zero), post-apocalyptic existential horror ("The Wind Through the Fence"), Alt-History Steampunk horror (Ghostwalkers: A Deadlands Novel), post-apocalyptic zombie horror for teens (Rot &Ruin), folkloric horror ("Cooked"), historical horror comedy ("Pegleg and Paddy Save the World"), and so on.
Do I have a favorite? No, not really. I'm most in love with whatever genre or sub-genre I'm writing at the moment.
CARL SLAUGHTER:  HOW MANY TIMES HAVE YOU TAKEN HOME THE BRAM STOKER AWARDS?  HOW MANY TIMES HAVE YOU BEEN NOMINATED?  HOW MANY TIMES HAVE YOU NOT BEEN NOMINATED?
JONATHAN MABERRY: I've been fortunate to win five Bram Stoker Awards. I won Best First Novel for Ghost Road Blues, then shared a win for nonfiction with David Kramer for a book on the paranormal we wrote called The Cryptopedia; after that I won two back-to-back Stokers for Young Adult novels for books two and three of the Rot & Ruin series (Dust & Decay and Flesh & Bone); and more recently picked up on for Graphic Novel for Bad Blood.  As for how many times I've been nominated…I'm not really sure. Maybe ten or twelve times.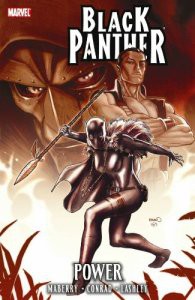 CARL SLAUGHTER:  WHERE'S THE STIFFEST COMPETITION?
JONATHAN MABERRY:  Every year there is such amazing horror writing being published, and often by close friends. It's odd –but also fun—to be nominated alongside people you like and whose work you respect. That way, no matter who wins…it's a party.
My first time out, however, I was up against Stephen King. Ghost Road Blues had been nominated for both Best First Novel and Novel of the Year. I won the Best First but King took Novel of the Year for his wonderful book, Lisey's Story. If you have to lose…there is zero shame in losing to Stephen King.
CARL SLAUGHTER:  YOU'VE BEEN CRANKING OUT 2 OR 3 NOVELS A YEAR FOR THE LAST 6 YEARS.  PLUS COMICS, SHORT STORIES, ANTHOLOGIES, NONFICTION BOOKS AND ARTICLES, WORKSHOPS, BLOGS, BROADCASTS AND WEBCASTS, DOCUMENTARIES, PROFESSIONAL ASSOCIATION LEADERSHIP.  WHAT'S YOUR SECRET?  DO YOU HAVE A DOZEN CLONES?  AN ARMY OF ANDROIDS?  A GENE THAT OPTS YOUR BODY OUT OF SLEEP?
JONATHAN MABERRY: I was trained as a journalist and that doesn't encourage one to be a slowpoke. Some of my professors were very aggressive and had us cranking out a couple of thousand words in the space of a few hours. After college I was a magazine feature writer part time, but even though I was working day jobs (variously –bodyguard, bouncer, jujutsu instructor, college teacher, graphic artist), I wrote over twelve hundred articles and at least three thousand reviews and columns. And I wrote more than a dozen textbooks and nonfiction books on subjects ranging from a history of competitive sparring to the folklore of supernatural predators.
When I switched to fiction a little over ten years ago I brought that same work ethic with me. I like the fast lane. Not everyone does. I have friends who prefer to write a book every couple of years. That's not for me. I put it in high gear and keep my foot on the gas. And I write my best stuff under tight deadlines.
The last two years I've written four to six books per year, plus comics and a slew of short stories. I just signed an agreement last week to add a fourth book to this year's slate, and there's a possibility I'll do a fifth.
Nowadays writing is my full time job. I write, on average, eight hours a day, and usually log about four thousand words. Between novels, comics, short stories and novellas I write about a million and a quarter words for publication per year.
That wasn't how fast I started, of course. My first novel took years to write and revise. I got faster as I studied my own process and worked to improve my habits and deepen my understanding of the writing craft. It's fun, though. And writing so many projects means that I'm always exploring new creative areas. I write for adults and teens, and I write in a variety of genre including thrillers, science fiction, fantasy, horror, Steampunk, alt-history, weird science, action, westerns, mysteries and more. I am never bored.
CARL SLAUGHTER:  WHAT WORKSHOPS, ADVICE COLUMNS, BLOGS, WEBSITES, AND BOOKS DO YOU RECOMMEND FOR WRITERS?
JONATHAN MABERRY:  I always advise new writers to attend writers conferences. The classes are useful and the networking is golden. The only writing book I ever recommend, however, is Writing the Breakout Novel Workbook by Donald Maass. It's brilliant and incredibly useful, either for helping you feel your way through the plot or revising a draft.
CARL SLAUGHTER:  ANY ADVICE TO ASPIRING SPECULATIVE WRITERS?
JONATHAN MABERRY: There are several important things to know about becoming successful as a writer. Things I wish I'd known earlier in my career.
First –be very good at what you do. Having a natural gift for storytelling is great, but you need to learn the elements of craft. That includes figurative and descriptive language, pace, voice, tense, plot and structure, good dialogue, and many other skills. Good writers are always learning, always improving.
Second –learn the difference between 'writing' and 'publishing'. Writing is an art, it's a conversation between the writer and the reader. Publishing is a business whose sole concern is to sell copies of art. Publishing looks for those books that are likely to sell well. There is absolutely no obligation for anyone in publishing to buy and publish a book totally on the basis of it being well written. It has to be something they can sell. A smart writer learns how to take their best writing and find the best way to present it to the publishing world, and then to support it via social media once it's out.
Third –you are more important than what you write. A writer is a 'brand'. That brand will, ideally, generate many works –books, short stories, etc. Each work should be written with as much passion, skill, love, and intelligence as possible, but when it's done, the writer moves on to the next project. And the next.
Fourth –finish everything you start. Most writers fail because they don't finish things.  Be different.
Fifth –don't try to be perfect. First drafts, in particular, are often terrible. Clunky, badly-written, awkward, filled with plot holes and wooden dialogue. Who cares? All a first draft needs to have in order to be perfect is completeness. It is revision that makes it better, and makes it good enough to sell. So, don't beat up on yourself if your early drafts are bad. Everyone's early drafts are bad. Everyone.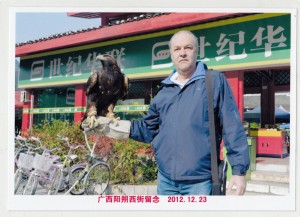 Carl Slaughter is a man of the world. For the last decade, he has traveled the globe as an ESL teacher in 17 countries on 3 continents, collecting souvenir paintings from China, Korea, Thailand, Vietnam, and Egypt, as well as dresses from Egypt, and masks from Kenya, along the way. He spends a ridiculous amount of time and an alarming amount of money in bookstores. He has a large ESL book review website, an exhaustive FAQ about teaching English in China, and a collection of 75 English language newspapers from 15 countries.