written by David Steffen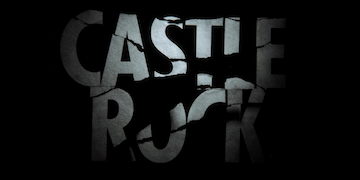 Castle Rock is a horror/fantasy drama series based in one of the common fictional locations and with some of the fictional characters of Stephen King's novels. Season 1 aired in 2018, and a second season is upcoming later this month. You may recognize the town if you've read the books: Cujo, Needful Things, or others.
Dale Lacy (Terry O'Quinn), warden of Shawshank prison in Castle Rock, Maine, commits suicide in an unsual and graphic fashion the day of his retirement. Soon after, a dark secret kept by Lacy is revealed–he has been keeping a young man (Bill Skarsgård) in a steel cage in an alcove of the prison that no one else knew about. The young man won't give his name, and won't say anything but "Henry Deaver".
So they call Henry Deaver (André Holland), who grew up in Castle Rock and is now working in Texas as a lawyer for death row innmates. He has been a sort of local celebrity since he was a kid, when he disappeared with his father when the temperature was below zero. His father (Adam Rothenberg) was found shortly after that, injured in a fall from a cliff onto a frozen lake, but Henry wasn't found until eleven days later, with no explanation for his whereabouts. Most of the townspeople decided Henry had attempted to kill his father; part of the reason he left the town was to get away from the accusatory glares of the locals.
Henry travels all the way to Castle Rock only to find that the new warden denies the existence of the man who asked for him. The situations just gets weirder and weirder as new details of the case come to light, and in usual Stephen King fashion, it's hard to tell what's real and what's not.