For our one-year anniversary, my boyfriend Kit gives me a knobbly sweater knit in irregular rows of beige, dark beige, and light beige, studded with white yarn blobs shaped like aborted ponies. The left arm—clearly shorter than the right—is tourniqueted midway by red plastic gift ribbon knotted into a bad bow.
Everything but that arm gently undulates of its own volition like jellyfish tentacles, simultaneously guileless and sinister.
"I made this for you, Hakim!" His slightly crooked teeth flash against his black skin like freshwater pearls. "It's merino wool. Now we can match!" Indeed, Kit is wearing an identical sweater, minus the gift bow. "Go ahead and put it on so I can see how it looks on you."
Every relationship experiences those crucial moments that make or break you, where you decide whether to commit or bail. This is clearly one of them.
I've been smitten with Kit since we met on the dance floor at Boneshaker's, me in the black suspender tights and feathered fascinator I usually wore for Drag Queen Night, and him in a tacky red-and-blue thrift store sweater that made me think Hipster Independence Day. He bought me a mai-tai with a pink plastic elephant perched on the rim, and I invited him into my booth. Later, I invited him home. Two weeks after that, we moved in together.
That's when I learned that Kit didn't just wear those sweaters ironically.
So yes, I'm well aware of Kit's sweater problem. But this one is undulating.
By now, Kit can read my hesitance in my lack of enthusiastic sweater-wearing. He worries the knit between his fingers, on the verge of tears. "Don't you like it? It's hypo-allergenic merino wool. I remember how that scarf I crocheted you for Hanukkah gave you hives all around your neck. This one won't do anything like that. I promise."
The sweater's right arm undulates up Kit's cheek and brushes away the tears.
"No, Honey, of course it's not that," I say. "It's… well…"
Here's the thing: Kit is the sensitive sort. Cries at the end of the My Little Pony: Friendship Is Magic season finales, especially the one about the royal gala. I've found out the hard way that you can't just tell him what you're really thinking, because he tends to take it badly. Better to dial the truth back a few notches. Make it about literally anything else. "I just got back from the gym, and the super-soft absorbent yarn might get all sweaty if I put it on." The sweater's arm flagellates my chin three-four-five times. I think it's trying to strangle me.
"Oh, don't worry about that. This wool's naturally anti-bacterial and water-repellent because they don't strip out all the lanolin. You can wear it in the rain, like a true Scotsman!" During that last bit, he slips into a Sean-Connery-From-The-Highlander voice, because he knows I think it's sexy when he uses accents.
And you know what? He's right. I do think it's sexy. I don't want to lie to my Kit. So I do the most romantic, stupid thing I could possibly do. I tell him the truth. "Kit, that sweater's fucking moving. It's trying to give me a back massage I definitely didn't consent to. There's no way I'm going to give it access to my whole body."
Kit's mouth opens and closes a couple times. He swallows, that big Adam's apple bobbing up and down under his soft black skin. His eyes shine huge and teary like when he's four margaritas in, or when his feelings are hurt, and the feelings-hurter is moi. He's working so hard not to cry that he can't squeeze out more than one syllable at a time. "Bu—but it's our anni—anniversary, and I—I made it—just—for—you…"
And that's when I realize I love Kit. Like really, seriously, crazily love him, in the let's grow old on the front porch and yell obscenities at the neighbor's kids sort of way. He's worth the endless My Little Pony reruns, and the tacky sweaters (don't tell him I called them tacky), and even the hyper-sensitivity that creates situations like this at least once a week.
And by Lady Gaga's meat dress, he's worth even this tacky homemade Lovecraftian horror. So against my better judgment and sense of self-preservation, I put it on, because that's True Love.
Kit is so relieved he practically melts into my arms. "It looks so dashing on you, Baby," he says in his best Sean-Connery-as-James-Bond voice, because most of his fake accents are Connery-related. The hug he gives me makes it all worthwhile, until just like True Love, the sweater's fibers begin burrowing into my skin.
I ignore the tingling sensation of epidermis melding with hypo-allergenic merino wool, and give Kit the one-year-anniversary kiss he's been waiting for. "I love you too, Sweetheart."
He smiles so sweetly at me, and his eyes hood seductively. But when his lips part, he coughs hard, like a cat with a hairball, and something damp and wooly flops behind his teeth. He leans over, coughs and sputters, and with every hacking cough another inch of sweater crawls up out of his throat until with one last retch the whole thing flops wetly at his feet. I look on with horror as the damp thing spreads itself out to dry like a moth from its cocoon, growing larger and fluffier: another hideously tacky sweater, this one bedazzled with Cupids, still damp from his saliva. Kit looks a little embarrassed.
But I've already made up my mind. I know what he wants to say. I pick up the Cupid sweater. "How gorgeous. You made this for me, didn't you?" I pull it on over the first sweater.
"You really mean it? You like them?" He tries to say something else, but he gets all choked up again. After a second hacking fit, another sweater—asphalt gray with orange paisley swirls—crawls out instead. My poor boyfriend wilts a few inches and avoids my eyes.
The new sweater wiggles and flops around my feet, but I don't hesitate. I've made my choice. "I love them." Then I pick up the paisley one and layer it over the other two.
He's my Kit, after all, and some sacrifices are totally worth it.
---
© 2017 by Rachael K. Jones
Author's Note: The so-called "Sweater Curse" is a real superstition among knitters. It states that at some point in a new romantic relationship, a knitter will choose to make their beloved a handmade sweater, and the sweater will destroy the relationship. Interestingly, research finds there may be some truth to it–that for dedicated knitters, making a new romantic partner a handmade sweater often precedes a breakup–although hypotheses vary on why. I personally think it relates to the clash between the TLC that goes into making a handmade gift for the person you love, and the fact that amateur handicrafts can be objectively awful to outside eyes. You see the days and weeks of love you put into the design and knitting, but your beloved just sees a tacky sweater they're now expected not to just accept, but to wear… in public. If they reject the sweater, they reject you, and the groundwork is laid for the kind of fight that can shatter a relationship. For the sweater-receiver, this is a moment of decision, where you decide whether you can accept the good along with the tacky. As an author who has written stories for particular people before, I can relate to the creative anxiety that underlies the Sweater Curse. Fortunately, my friends are very gracious sorts, and those anxieties have never borne out.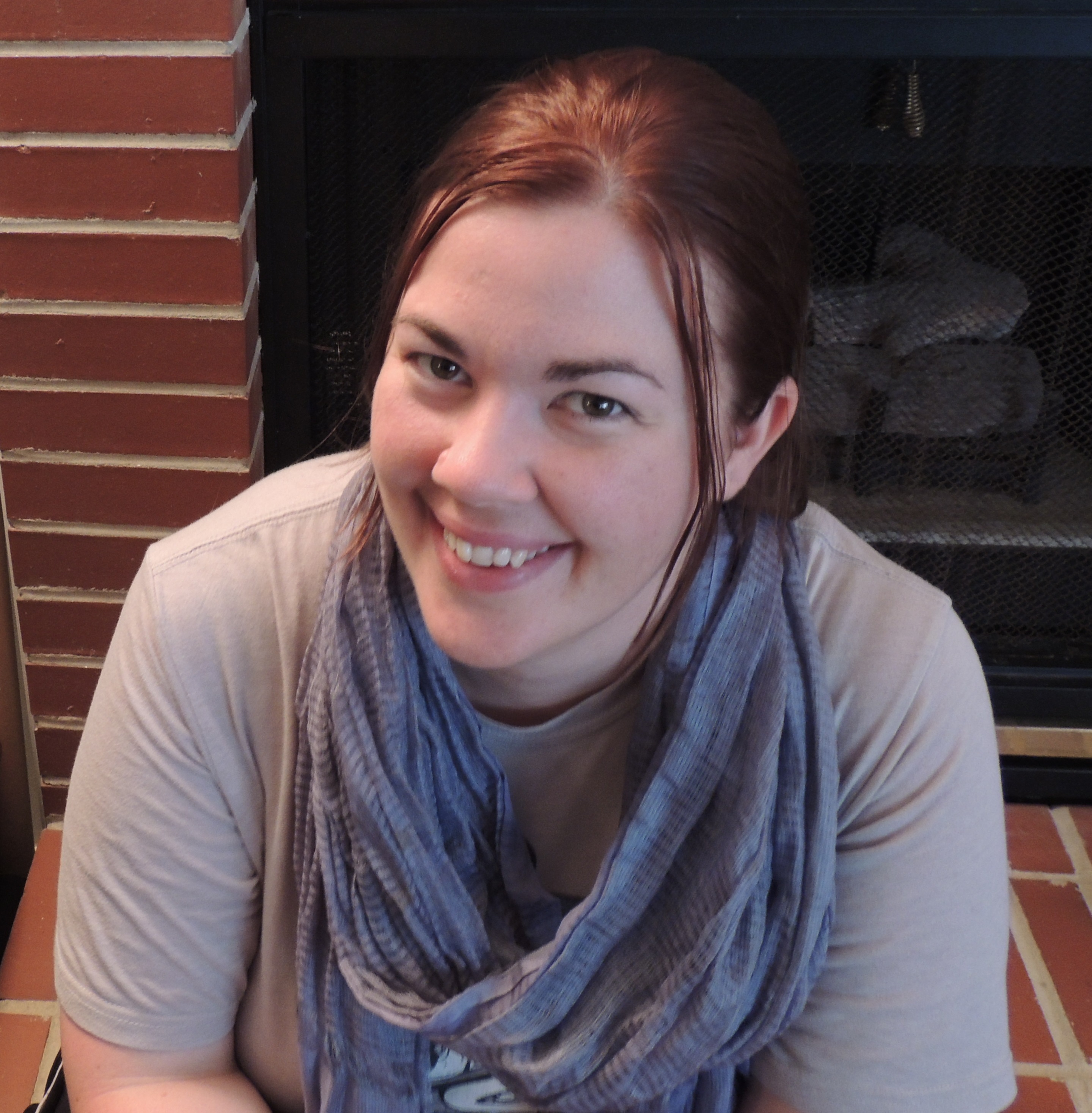 Rachael K. Jones grew up in various cities across Europe and North America, picked up (and mostly forgot) six languages, and acquired several degrees in the arts and sciences. Now she writes speculative fiction in Portland, Oregon. Contrary to the rumors, she is probably not a secret android. Rachael is a World Fantasy Award nominee, Tiptree Award honoree, and winner of Writers of the Future. Her fiction has appeared in dozens of venues worldwide, including Lightspeed, Beneath Ceaseless Skies, Strange Horizons, and PodCastle. Follow her on Twitter @RachaelKJones.
---
If you enjoyed the story you might also want to visit our Support Page, or read the other story offerings.