Sometimes I forget which universe I'm in.
It happens most often on days like today. I've spent the last twelve hours in the makeshift lab I threw together in the basement of the University, tucked away in some long-forgotten storage closet where the boxes of toilet paper are so old that the brands that produced them don't exist anymore.
All I want to do now is go home, nuke myself one of those Salisbury steak meals that always burns my tongue, boil a pot of tea, and curl up with a good book. Something fluffy and filled with the kind of one-liners that transcend dimensions, jokes that I can laugh at without worrying whether they have a deeper meaning somewhere else or what my shrink would say.
I ride my bicycle home. It's the safest mode of transportation when I'm dimension-jumping, and it's all I'm allowed here. I've tried to drive cars in parallel universes, just because no one stops me, but they're tricky. Even in this dimension, cars have each got their quirks, but elsewhere, those little differences can be deadly. In #497, people drive on the wrong side of the road. In #287 and #381, the gas pedal's on the opposite side. In #088, they're all equipped with self-eject buttons, labeled with the same symbol that's used for in-seat heaters in our universe. Good thing I checked the manual that day.
When I get to my apartment and the key doesn't fit, I realize I've done it again.
Somehow, I'm in the wrong universe.
I duck into the row of rhododendron that run along the edge of the apartment building (they're magnolias in my universe) and try to sort out my thoughts, figure out where I went wrong. I didn't see anyone else as I was leaving the lab, but considering it's a Saturday (unless I'm in universe #185, in which case it's Bananaday, I kid you not), that didn't automatically tip me off. The apartment building is the same, beat-up, ugly, low-income housing unit as in my universe, the only place that would let me rent with my record.
I must have overshot my return trip, but to what degree? Am I in universe #549, that uses social media "likes" as currency and that tried to legally elect a toad as president? Or #599, where buffalos are kept as pets? From my limited view through the rhododendron blossoms, it's hard to tell, though the lack of buffalo droppings on the sidewalk makes me think it's probably not the latter.
I take a deep breath. I'll be okay. Just as long as it's not #600, where all food has been replaced by Ranch Bee's All-Natural Protein Bars… those things are revolting, and it's getting dangerously close to dinnertime. I'd rather starve than choke down another one of those.
The dimension-hopping device and my notes are still in the lab across campus, so — despite my stomach's grumblings — I have to head there first to sort this out. And I have to do so without running into my other self.
I'm not being hyperbolic when I say I hate myself. As if my own consciousness and what I'd done weren't bad enough, then there's all of the alternate 'me's whom I have to work around. As far as I know, I'm the only one that's figured out how to hop from one dimension to the next, and who knows what the other 'me's would do if they met me on the street. For some reason, we're all stuck here in this same pretentious university town with its same pretentious street names (Liberty Row? Freedom Lane? Albert Einstein Avenue?). Me, I can't help it that I'm stuck here; I'm not allowed to cross state lines. But all the other 'me's have somehow gravitated here by some twisted cosmic joke. Probably just to thwart me.
Think, Jenny, think.
It'd help if I knew what universe this was. Then I'd know where the other 'me' might be and which of the people and places in this town to avoid. But unless I see a buffalo tromp down the sidewalk on a leash in the next few seconds, hiding in the bushes isn't going to help.
I step out onto the sidewalk, mount my bike, and enact plan A: ride as fast as I can back to campus, grab the device, and get out of here as fast as humanly possible before I really screw things up.
I've just turned onto Madame Curie Memorial Drive when a pickup with 22-inch rims barrels through the intersection, cutting me off and nearly turning me into squashed buffalo dung on the asphalt. I swerve and somehow avert disaster, but the whole time my head is spinning because I'd know that Hulk-green pickup anywhere, in any universe. And here it is, all in one piece, with its fender intact and an uncracked windshield. Which means this is one of the universes where I didn't take it on an adrenaline-fueled joyride and crash it through Mr. Wilson's fence, killing his prize dairy cow Buttercup.
"Hey, Jenny! Want a ride?" The voice somehow rises over the engine's din.
I avoid eye contact and wave a hand in the universal gesture for "go away" (at least I hope it's universal, that it doesn't mean something embarrassing here), but I can still feel the truck rumbling behind me. Why can't he just leave me alone?
Some people believe in soul mates, the one person whom you're destined love. If such a thing transcends alternate universes, then Lex Fischer is my soul hate, the one person who's destined to be my downfall.
"C'mon, J-Zars," he calls, using a nickname he knows I hate (then again, maybe the alternate Jenny here doesn't mind it). "It's been almost two years since Dougie's party. You have to forgive me sometime."
My feet drop from the bike pedals, stopping me dead on the sidewalk.
So there was a party in this universe.
Seeing the truck in one piece, I'd assumed that none of that night's events had happened here. But obviously the divergence between my timeline and this one was sometime after the fact. Here was my chance to find out how things might have turned out differently.
I shouldn't… but my curiosity wins out.
Lex has got the door of his truck swung open for me, but I don't trust him in this universe any more than I would in any other, so I just stand on the sidewalk and shout to him. "Forgive you for what?"
"For…? C'mon, Jenny," he pleads. "You know what I mean."
I hold my ground, though I know what I really should be doing is ducking out of sight, running away, and getting back to my own messed-up version of the universe.
"You know… for slipping the vodka in your drink. It was a joke."
It was a joke. That's what he'd said that night back in my universe, right before I screamed something intelligible at him, grabbed his keys, and raced off to his truck. Not my brightest idea, but hey, I don't handle alcohol well. Unfortunately, since Lex's dad is friends with the DA, that one bad idea and the involuntary cowslaughter that followed led to six months of jail time, a big, ugly mark on my permanent record, and a parole officer from whom the only escape is darting in and out of parallel universes.
In short, that joke ruined my life.
"Come on," he pleads. "Can't you let it go? I called you a cab like you asked! It's not like anyone got hurt!"
Huh. So that's how it happened here. Now that I have the information I wanted, I turn and pedal across the grass before I can do something that the 'me' here might regret. I duck between two of the University's buildings at the first opportunity. When I finally reach the building where my makeshift lab is located, not only is the outside door propped open, but the one to the storage area is ajar as well. I throw my bike to the ground, hoping that this universe's 'me' wasn't too inconvenienced by its disappearance, and press myself against the wall to listen.
No doubt about it, someone's shuffling around downstairs in the storage area, right where I've left the teleport device and my notebook. I promise myself that if I get out of this, I'm going to be more careful about where I keep it. Impatient, I inch toward the door and nudge it open further so I can peer in. After running into Lex, my nerves are rattled, and I need to get out of here now. This day couldn't possibly get worse.
Except it does.
The body that's kneeling beside my green backpack is all too familiar. So are the hands flipping through my spiral notebook and the eyes staring at the teleportation device. I chomp down on my thumb to keep myself from screaming at the other 'me' to back away and leave my stuff alone. I should've known that another 'me' would be the one to seek the solitude of this abandoned storage room; that's totally something I would do.
Her eyes are wide in surprise as she reads the notes written in her own handwriting. Her hand is on the device, now on the dial, now on the button. The button that would shift her from this dimension to another.
I have to say something. My hand is on the door, ready to push it open. I have to stop her before she leaves with my only means to get back home.
Or do I?
If she's anything like me (which how could she not be?), she's not going to take no for an answer. She's not going to sit by and simply watch me go on my way. No, she's going to want in on this, too. She'd see it as an adventure. So why not let her?
This is what I've been searching for all along, isn't it — an escape from the wrong turns of my past, a universe where Lex Fischer hasn't ruined my life? And all I have to do is let her disappear from it, and it'll be mine for the taking.
It's now or never. Once she's gone, the device is gone with her, along with it the notebook that contains my last two years' worth of work. It'd take me months to reconstruct the plans for another device, and even longer to figure out where 'home' is from here without my notes on the six-hundred different universes I've explored so far. But why would I ever want to go back there, to that universe where I was imprisoned by my past?
I take my hand off the door and step back. A noise like "zolt" fills the air, and I know even without looking that she's gone. I've done it. I've stolen my life back.
I duck into the room and grab the purse she left behind. I gleefully rummage through her (my!) class schedule, car keys, and the keys to the off-campus housing that — from the address on the tag — is probably a million times nicer than the place where I'd been living.
I fly up the steps and nearly trip over my bike. Never mind that old thing. I have a valid driver's license again. At the parking lot, I jam my thumb down on the unlock button, watching for the flashing lights that will indicate which car is mine. A newish convertible winks its headlights at me.
"And this is where the heroine rides off into the sunset," I mutter to myself as I slide into the driver's seat. My stomach grumbles a protest. "Fine, fine. First a drive-thru."
I pull into the drive-thru and nearly ram my brand-new convertible into the car in front of me in shock.
In place of the menu, there's a giant advertisement for Ranch Bee's All-Natural Protein Bars, the only food sold here or anywhere else.
---
© 2018 by Wendy Nikel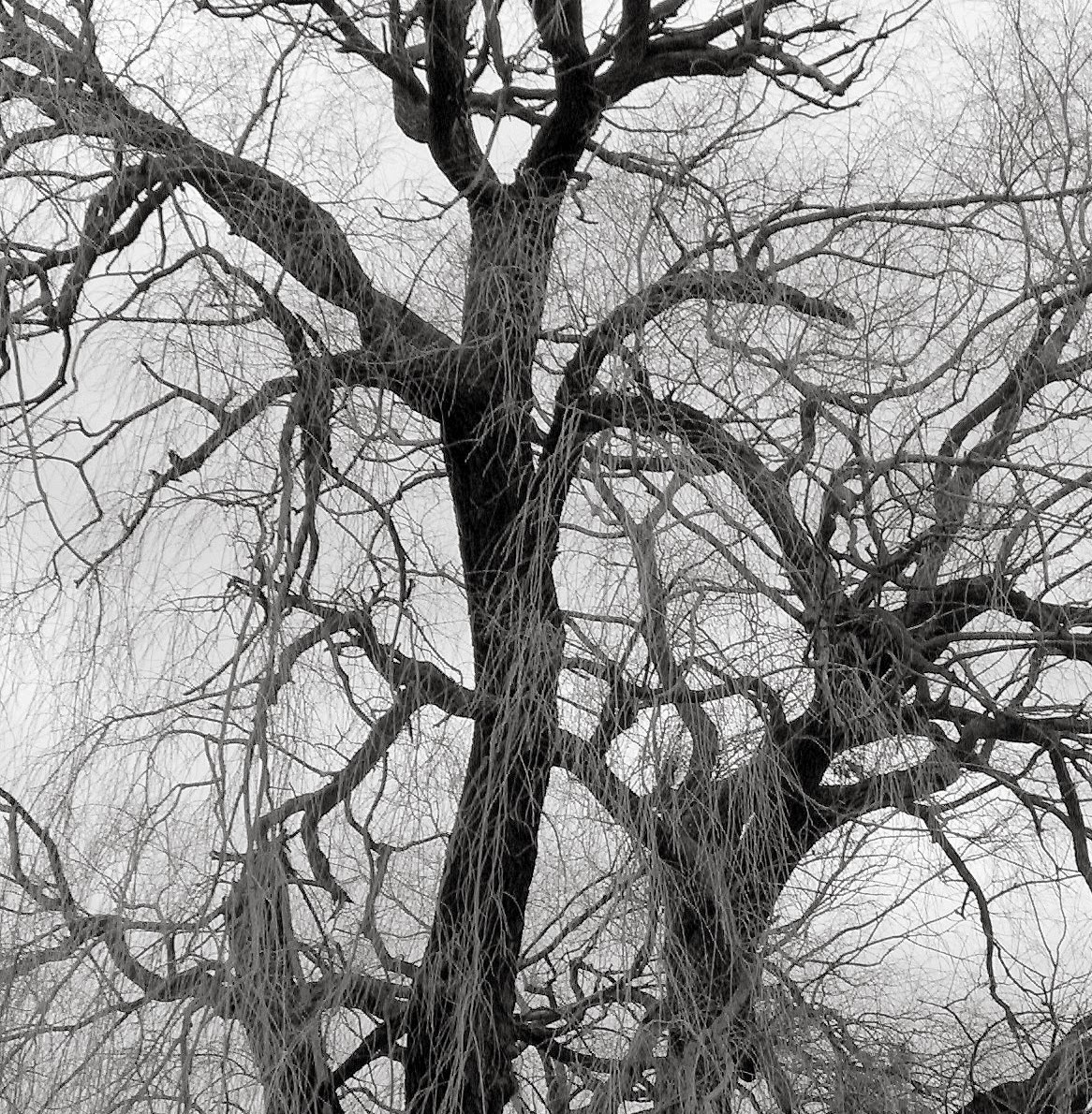 Wendy Nikel is a speculative fiction author with a degree in elementary education, a fondness for road trips, and a terrible habit of forgetting where she's left her cup of tea. Her short fiction has been published by Fantastic Stories of the Imagination, Daily Science Fiction, Nature: Futures, and elsewhere. Her time travel novella, The Continuum, will be available from World Weaver Press on January 23. For more info, visit wendynikel.com
---
If you enjoyed the story you might also want to visit our Support Page, or read the other story offerings.