The bells over the door chimed and I glanced up. A stranger came in and took a seat with the only other customers: a group of middle-aged folks who chattered like old friends and occasionally burst into laughter that filled the diner.
I tried to tune them out and continue practicing in my head. I love you so much. And the last six years have been…
But the scent of fry oil kept transporting me to our first date⁠—cheap drinks, greasy food, and a girl who made me laugh until it hurt. The place had been a dive, with one of the ceiling lights flickering and buzzing the whole time, but it'd had a student discount and killer french fries.
Here and now, my girlfriend was late. Top marks went to the designer for accuracy.
The server, a toothy kid named Tanner, bounced over to the table. "You sure I can't get you anything, miss?"
"Water's good for now," I said, for the second time. "Thanks."
"Okay, just let me know if you change your mind!" They spun away toward the kitchen.
I felt a prick of sweat under my collar and realized I was still wearing my frayed winter jacket. Sage wasn't a fan of it, so I started to tug my arms out of the sleeves.
Klutz of the year, I managed to smack my cup of water, flooding the table.
"Shit." I grabbed a fistful of napkins from the dispenser to mop up the mess, but they disintegrated into mush.
Tanner nudged me out of the way and wiped the table with a thick cloth, saying, "No problem, no problem," in a singsong voice.
The bells chimed and Sage, dressed for an art show in black-and-white chic, stood in the entrance. She spotted me in my soggy, oversized jacket, and frowned.
I groaned, pushed up my sleeve, and ran a finger over the inside of my wrist. The trail from my fingertip glowed a soft green. I repeated the gliding motion to confirm the reset and reality faded to a dim, white haze.
*
A moment later, I was standing outside of the diner. I went in and sighed at the comforting smell of frying food.
I seated myself in the back again and the teenager hustled over with a glass of water and a flash of teeth. "Hi, I'm Tanner and I'll be your server today! Our specials are⁠—"
They paused for breath and I rushed to say, "Thanks. The water's fine for now. I'm waiting for someone."
"Okay, sounds good!" Tanner bustled back to the service station and waited, ready to pounce at the slightest indication I needed something.
I stood to take off my jacket, tossed it over my chair, and headed for the bathroom. I locked myself in a stall decorated with smears of graffiti someone had tried to clean, and tapped my wrist three times. A glowing white sixty-minute dial appeared and I rotated it twenty minutes.
Fast-forward made me real-life nauseous, but I used a bit of graffiti on the stall door as a focal point—two lovers' names captured inside a tiny, squat heart. It helped.
The only sign that I was speeding through time in the virtual world was a shift in the light when another person used the restroom. After reality slowed to normal, I exited the stall. Out of habit, I checked my makeup and swiped my hands under the sanitizer near the door. I made it back just in time for Sage's entrance.
"Hey," I said, waving her over. We hugged. The warmth of her was a catalyst for my nerves, but she smelled like cedar and cloves. She smelled like home.
When we took our seats, she smirked and lifted one of her lush, dark eyebrows. "Why here?" she asked, voice low and scratchy like sandpaper.
"Our first date," I said, "remember?"
Sage looked around at the cheap decorations and dilapidated furnishings. "Hmm… maybe." She shrugged, just like Sage did, and I almost forgot she was a sim.
"Well," I said, "I like it here."
"That tracks… a little messy, no sense of style."
I scowled.
Sage reached across the table to take my hand and, giggling, said, "I'm just kidding." I let her fingers brush mine before I pulled away. My reluctance puzzled her, made her scrunch up her nose. It was absurdly cute and I almost put my hand back on the table.
Tanner appeared like a gust of wind. "Hello! Can I start anything for you?"
Sage's face cleared of confusion. She lifted the menu and flipped it over several times before sighing. "I suppose I'll take the french fries."
"Okay. And you?"
"Chicken tenders," I said.
Sage caught my eye. "Sure you wouldn't prefer something lighter, like the Caesar?"
There weren't any calories in simulations, just taste signals tricking the brain, but I said, "I guess. Salad sounds fine." She grinned at me and I resisted dueling impulses to return the smile or switch my order back to the tenders.
"Perfect. That'll be up soon," said Tanner, then they shot us a finger gun, gathered the menus, and left for the kitchen.
I opened my mouth, thinking now was a good time to explain myself, but Sage rolled her eyes and said, "Oh my god, did I tell you what Kent said to me the other day?"
I shook my head. Habit.
"Well, we were in a meeting with Patricia, and Kent's there for some fucking reason, and then⁠—"
"Sorry… Sage?"
She frowned, not used to being interrupted. "Yes?"
I needed to get this lunch back on track. "Uh,"⁠—it was hard to remember my speech with her eyes on me⁠—"I wanted to talk to you about… well, you know how much I love you, right? And these last six years⁠—"
"Hey, folks! Just wanted to let you know your food⁠—"
I growled, actually growled, at Tanner. Sage stared at me like I'd grown a third eye, so I swiped my wrist and reset the simulation. Everything faded to white.
*
I restarted the program, over and over.
Once, I went for a walk to wait until Sage arrived, but I lost track of time in an antique shop staring at dusty book covers. When I made it back to the diner, Sage was sitting at a table in the center of the room, miffed.
Another run ended when she sat down and I immediately started crying. The sixth or seventh had to be reset after I accidentally made Tanner cry.
The best one was when I was able to jog Sage's memory about our first date. We rehashed the drunken night and Sage's deep, raspy laughter reminded me of the girl she'd been. She leaned across the table, brows low, and purred her affection for me. Like she had that first night, she talked me into a tawdry bathroom fuck.
Doing it with a sim, especially one so like and unlike my girlfriend, filled me up and scraped me clean.
*
I walked into the diner, went straight to the bathroom, fast-forwarded, then left the bathroom without using the sanitizer.
As soon as I removed my jacket and took my seat, Tanner came over to say hello. Before they could launch into the specials, I said, "Thanks, but I already know what I want."
"Perfect! What am I getting for you?"
"Can I have a Caesar salad and fries on separate plates? And a second water?"
"Okay. I'll be back with those shortly."
The door chimed and Sage swept into the mostly empty diner. Her eyes found me, and she glided to the table. I thought about staying in the booth, but she smiled at me, arms wide. I got up to hug her.
We sat and she sighed. "There was a lot of traffic on the way to this,"—she scrunched her nose up at the peeling paint and lopsided photographs—"restaurant?"
"I ordered you some french fries," I said, ignoring the jab. "That okay?"
Sage flipped through the menu, with the tips of her fingers. "Sure. There aren't many options, are there?"
"You'd be surprised," I said, trying to think of how to begin, what to say this time. "How's work going?"
Her eyes lit up. "Oh my god, did I tell you what Kent said to me?"
I almost said, "about a dozen times," but I just shook my head. Sage launched into the story of how Kent, Patricia, and that sonofabitch Jaylen tried to ruin her gallery deal. Halfway through, the food arrived. I nibbled at my salad, wishing I had something fried and greasy to keep things interesting, but I was learning to choose my battles.
When she slowed down long enough to pick at her fries, I said, "Sage, there's something I need to tell you."
"Okay," she said, head cocked.
"So, I love you, you know that. And there've been a lot of good moments over the last six years…"
"Okay," she repeated, drawing the word out, tapping the edge of her plate with a french fry.
And now, it goes to shit. "But I got a new job. In Philly."
"What?" She stopped tapping.
"I start in a couple weeks. There's a small biotech lab and they⁠—"
A round of laughter erupted from the other table.
Sage's eyes flicked over at them, then back to me. "We can't move right now. What about my job? What about our studio?" Her voice got louder with each question.
"It's your studio. And we aren't moving. I'm moving."
"If this is about the rent⁠—"
"It's not. And it is. Getting a place I couldn't afford and lording it over me was probably the start, now that I think of it, but it's about a lot of stuff. Look, I'll finally have a decent salary, so I can pay back some of the rent if you want. And you'll be able to dedicate the studio to your art like you've always wanted to."
Sage's eyes were wide and glossy as she leaned in. "Are you… breaking up with me?"
My lips were wet and tasted like salt. The real Sage never sounded so small.
I was sick of pitying her.
"Why do you care, Sage? You're never home. You're always with your art friends or working all night and when you do come home, we barely talk to each other."
Her tears spilled over, but I couldn't stop, not with her finally listening.
"And I'm pretty sure you're fucking that girl from the exhibition, your intern." She tried to say something, but I waved a dismissive hand. "It doesn't matter. Because even when we do spend time together, you make me feel like shit.
"You remind me that I'm broke and too fat and boring all the time, or you just talk at me and guess what? You're pretty boring too." I laughed, strangled, joyless. "I mean, don't get me wrong, you're beautiful, your art is beautiful, but it's…" I searched for the right word, looking around for my point, and my eyes fell on the table of middle-aged friends.
I gestured toward them. "It's like them. They look real. Even though I know this is virtual, it's hard for me to tell the difference until I pay attention. They're having the same conversation every few minutes. They haven't even looked over here, not really, and we're disruptive. Maybe if I'd paid more for this sim…"—I shook my head—"My point is, you're like them. Not you, but her, the real her. When I really look at her, I realize it's all fake. You're fake."
The table of friends reached another joke in their loop, broke into snorts and cackles.
Sage, her face streaked with mascara, snatched up her bag and stood to leave. "Fuck you."
She walked to the exit, head high, heels clicking on the tiled floor. The force of her slam made the bells over the door chime for several long seconds.
I didn't bother to reset. I just shut down the simulation and everything faded to black.
*
I practiced for two more days. I got sick of Caesar salad and never found the perfect way to say "I love you, but goodbye." I thought it was because the love part felt weird. Not a sham, but not honest either. Not anymore.
I would've done the actual deed sooner, but Sage asked for a rain check on our date and kept coming home late. When she climbed into bed the third evening—early morning, technically—I was so pissed I blurted it out.
She laughed at first, thinking I was joking. Then…
I don't remember the exact words, how she explained that I needed her more than she'd ever needed me, but each syllable pecked and nipped until I was shredded. I tried to dredge up the script from dozens of simulations, reply with something smart and insightful, but the real Sage was more vicious than the designers could've gleaned from her social media profiles or my account of our relationship. I hadn't seen her clearly, not after six years, not even near the end.
When she finished tearing into me, she went to the closet and yanked clothes off their hangers.
"Sage." My voice was choked, thick with pain.
She whipped around. "What?"
"I'm sorry."
"For what?"
Good question. My lips trembled.
"Fuck you," she said, and continued to pack an overnight bag.
I wanted to beg her to stay, just this night⁠—stay with me, hold me like you used to⁠—but all that came out were hot, grinding sobs.
*
"I figured it out," I told her.
Sage paused with a french fry halfway to her lips. "Figured what out?"
I smiled. "What I was sorry for."
She raised an eyebrow. "Am I missing something? When did you apologize?"
"Earlier," I said, waving a hand. "It's okay, you wouldn't remember. Not now, Tanner." The approaching teenager performed a smooth twirl, still smiling, and disappeared into the kitchen. I turned back to Sage. "Anyway, I just need you to listen."
"But I⁠—"
"Please? For once?"
Sage's mouth opened, then closed.
"No interruptions?" I asked.
She frowned but nodded.
I took a deep breath. "I've been thinking about this a lot⁠—too much time on my hands." I shrugged. "What I'm sorry for, is letting you think I'd always be there."
I put up a finger to stop her from speaking. "In fairness, I believed it myself or I wouldn't have stayed for six years, but it sucks it took me this long to realize… I deserve better. And I'm sorry for not expecting more. Maybe I thought you'd become a better person on your own."
Sage scrunched up her nose and—shit⁠—it was still cute. "What are you saying? Because it sounds like you're breaking up with me."
"Kind of," I said, sliding out of my chair. "I already did."
I left the cold chicken tenders untouched and zipped up my threadbare jacket. I fiddled with my wrist before I could give in to the temptation to kiss her.
Everything faded to black.
---
© 2021 by Kel Coleman
2500 words
Author's Note: I'm one of those people that practices future conversations and reimagines past ones in their heads, looking for the words that could lead or would have led to the happiest ending. Of course, people rarely behave the way you want them to, neither in a simulation nor in real life, but this story was an opportunity to give voice to my thoughts and find a bit of closure for myself and my protagonist.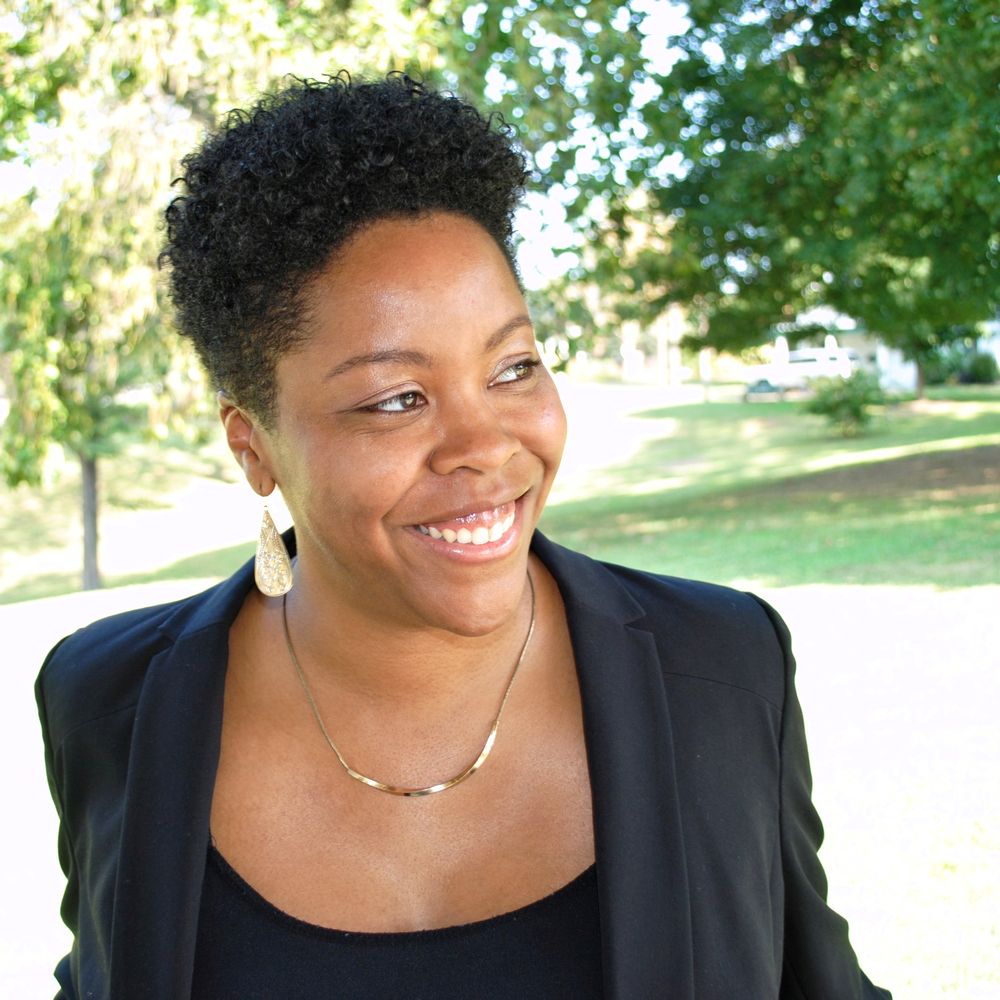 Kel Coleman has a degree in biology that fostered within them a love of science, especially the weird stuff, which comes in handy when brainstorming story ideas. Their fiction has appeared or is forthcoming in FIYAH and Anathema: Spec from the Margins. They live in a Philadelphia suburb with their husband, tiny human, and stuffed dragon named Pen. You can find them at kelcoleman.com and on Twitter at @kcolemanwrites
---
If you enjoyed the story you might also want to visit our Support Page, or read the other story offerings.